Dahlicious Day
Wow! What a dahlicious day we have had at Abel Smith today! We were dazzled by an array of costumes this morning as the children arrived in a sea of yellow and Roald Dahl costumes. The children participated in an array of wonderful Roald Dahl related activities in class. At the end of the day, each child shared what they had learnt over the day in a lovely assembly led by Mrs Langan. Year 6 shared their own chapters of 'Boy'; Year 5 told us so fantastic facts about Roald Dahl; Year 4 taught us how to recognise a witch; Year 3 re-enacted a court room scenario and decided how Fantastic Mr Fox should be punished for his crimes; Year 2 shared some pranksand Year 1 read an extract from George's Marvellous Medicine.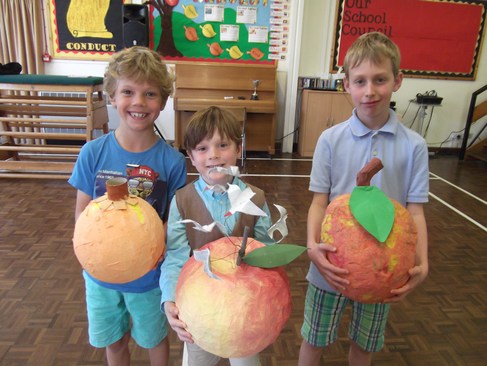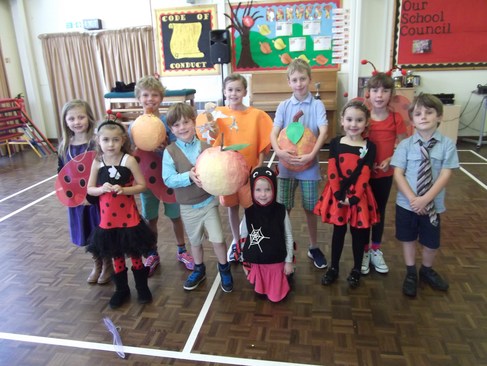 Another busy week at Abel Smith...
I can barely believe that we are at the end of week five of this term! How time flies when you are having fun! At this stage the children have all settled in to their classes and are 'cracking on' with their learning (that's a technical term!).
We are all looking forward to Dahlicious Day tomorrow. I can't wait to see the children in their costumes or yellow clothing. Personally, I am coming as Mrs Rabbit from Fantastic Mr Fox. Check out the class news over the weekend to see photos of various classroom activities. I will get the photos uploaded as soon as I can!
Lastly, we are really looking forward to raising some money for Macmillan Cancer Support during our coffee morning tomorrow. Mrs Langan and I shall be selling coffee and croissants from 8:30am onwards. The parents and friends of Abel Smith should be proud that they are raising money for such a worthy cause! We look forward to seeing you there!
Reading and Phonics Workshop
A big thank you to the parents from Reception, Year 1 and Year 2 that attended the EYFS and KS1 reading workshop this evening. It was great to see so many parents who were so keen to learn of new ways that they could help support their child. Please do let us know if you feel that there are any workshops that would be beneficial to you or your children to run in the future.
Parent Information Evening
Just to remind you all that it is Parent Information Evening tonight at 7pm. Parents will meet in the School Hall. Mrs Langan will introduce the Abel Smith priorities for the year and discuss parent involvement in school life.
Next, the parents will have an opportunity to visit their children's classrooms, where the teachers will present to parents the curriculum for the year and the behaviour and homework procedures for their year group.
Summer Spectacular Results
For those of you that missed the summer spectacular last week, here is a list of our 1st prize winners!
| | | | | |
| --- | --- | --- | --- | --- |
| | Foundation Stage | Year 1 and 2 | Year 3 and 4 | Year 5 and 6 |
| Talllest Sunflower | Freya | Phoebe | Darcey | Archie |
| Funniest Shaped Veg | Edward | Jude Purdy | Christopher | Daniel |
| Longest home grown runner bean | Freya | Phoebe | Poppy | No Entry |
| Most Beautiful Jar of flowers | No Entry | Isobel | Violet | Archie |
| Sports inspired Artwork | Amelia | Ben | Scarlett | Ella |
| Lego Model | Christian | Jude Pur | No Entry | Corben |
| Fruit and Veg Animal | No Entry | Scarlett | Joseph | Archie |
| Colourful T Shirt | Ella | Isobel | Oliver F | Emily |
| Seaside Poem | No Entry | Elizabeth | Catriona | Mia |
| Holiday Diary | No Entry | Holly | Jack | No Entry |
| Book Review | No Entry | Elizabeth | No Entry | No Entry |
| Holiday Photo | Finlay | Otis | Darcey | Nyah |
| Wildlife Photo | Freya | Isla | Francis | Jude |
| Sweetie Creature | No Entry | Freddie | No Entry | Caitlin |
| Plate of Biscuits | No Entry | Bobby | No Entry | No Entry |
| Ice Cream Sundae Recipe | No Entry | Elizabeth | No Entry | No Entry |
Summer Spectacular
Wow! We can barely believe our eyes!
What a fantastic display of wonderful summer work we have seen today as part of our Summer Spectacular competition. There were beautifully written summer diaries, some very creative art work and photographs, a plethora of very funnily shaped vegetables and much, much more!
Myself and Miss Abel Smith had a wonderful time judging the children's work today but of course the children are all winners in our eyes. Well done the children of Abel Smith School! See below for some fantastic photos!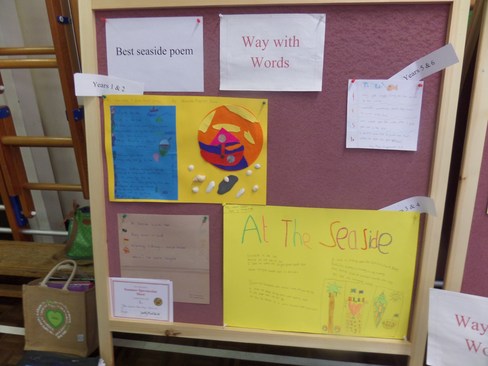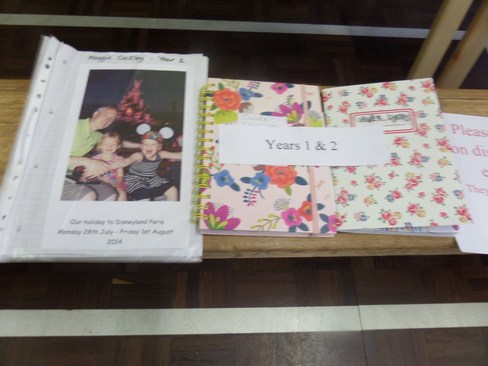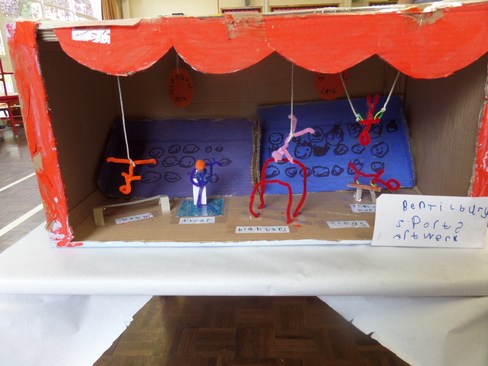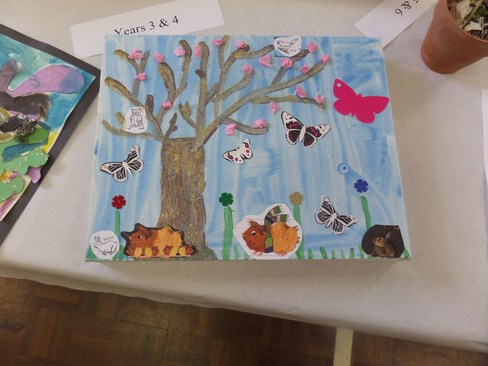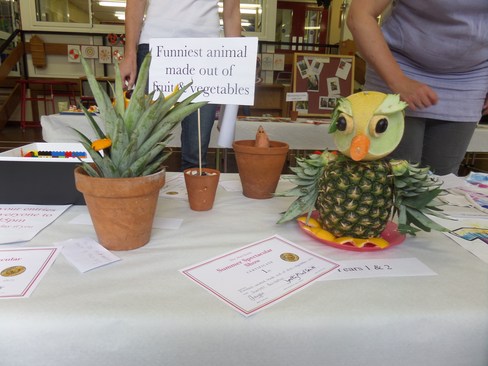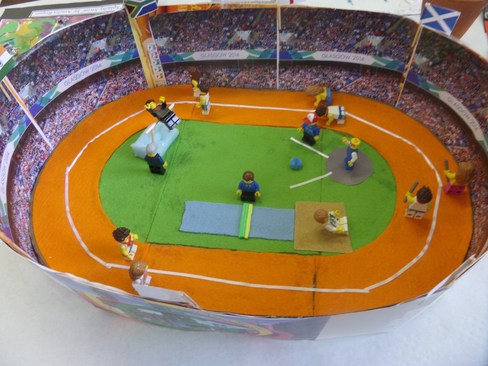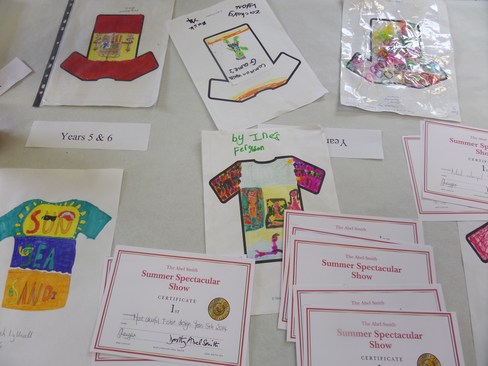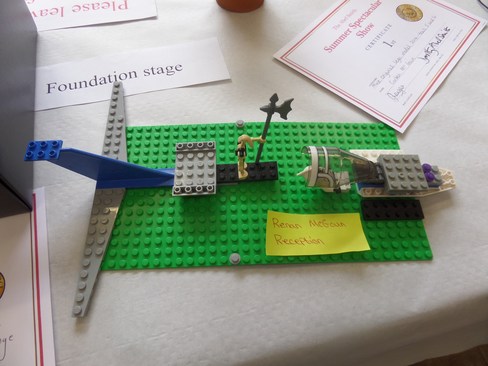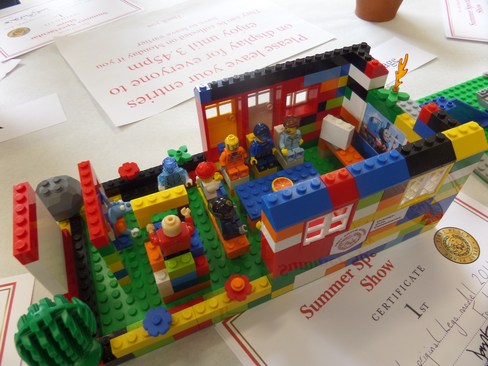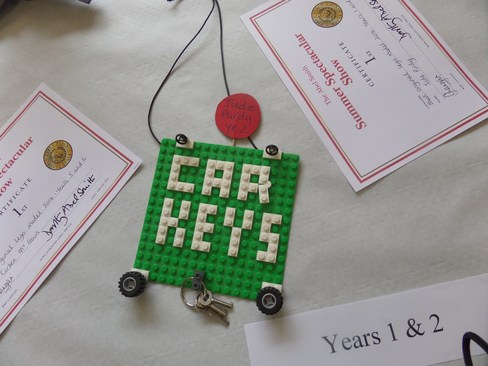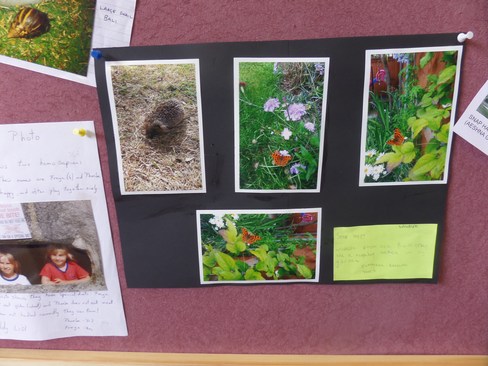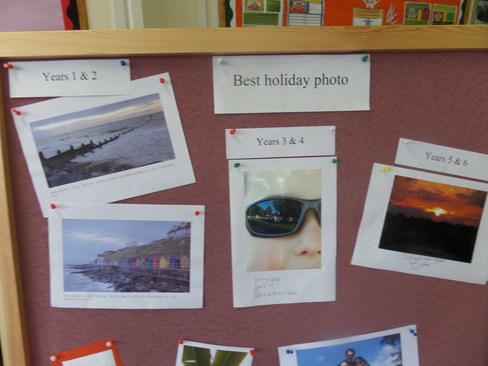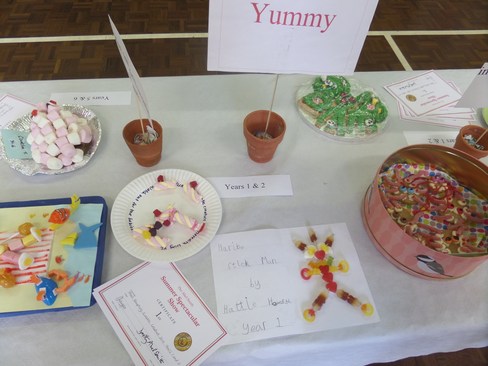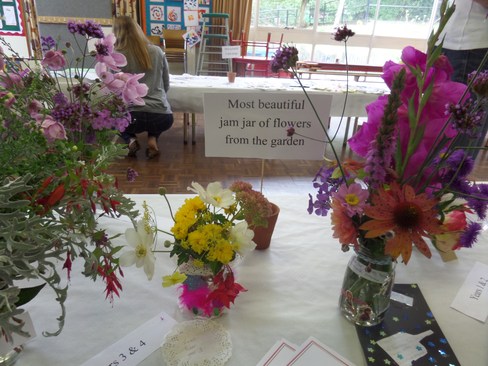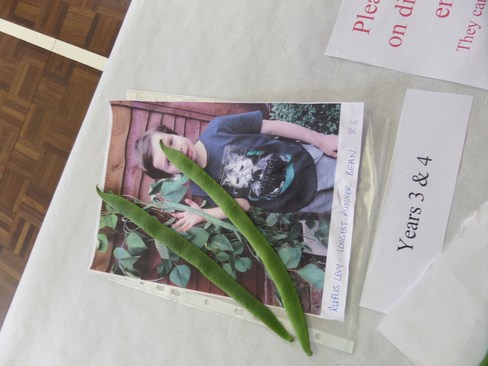 Welcome to Abel Smith School!
Dear Parents,
Term has begun and I am delighted to welcome back all the children. A huge pat on the back for every family as there was 100% attendance at school yesterday, staff included. A fantastic achievement and long may it last.
We will be updating the school calendar with dates on for this term. Then next week when dates have been confirmed for the spring and summer Term I will send out an annual calendar. Everything that has been planned is listed and specific class events will be communicated throughout the term. The PFA is meeting on Monday 15th September 2014 at 8pm in The Barge. Everyone is genuinely welcome and needed.
The calendar has been put on the website. Miss Todd, our new deputy head teacher, is responsible for maintaining the website and she has already put class photos on so please take a look.
Kind regards,
G Langan
Headteacher
New on the Website this week!
Please check out the updates to the website so far this week:
All class news sections have been updated with a welcome from teachers.

Staff lists outline all the staffing changes this academic year.

Mrs Langan's welcome has been moved to the home tab of the website and in future this home page will be updated regularly with whole school news.

As many of you are aware, the new national curriculum is now being implemented. Please look under 'Our School' > 'Curriculum' for an overview of the main changes to the curriculum. This section also details which subjects are being taught at Abel Smith and which teacher is leading each subject.

This year's KS2 results have been added to the 'Statutory Info' page.

A list of clubs has been outlined in the 'For Parents' section. More information on these will follow.
Latest School Events Events
PGL - Year 6 Residential Trip

29

Sep

2014

The much anticipated Year 6 residential trip Year 6 we will miss you!!

Private Peaceful Theatre Trip - Y4 and Y5

03

Oct

2014

@ Hertford Theatre

Harvest Festival

06

Oct

2014

09:30 am - 10:30 am @ All Saints Church

Year 2 Fire Station Visit

07

Oct

2014

@ Hertford Fire Station

James Mayhew Author Visit - Y1, 2, 3 and 6

08

Oct

2014

@ In school
Calendars page(s):
School Events >>