Welcome to Abel Smith School!
Goodbye Mrs Oakenfull
On behalf of all the staff of Abel Smith school, we would like to wish our Year 2 teacher Mrs Oakenfull goodbye and good luck in her new adventure. She has dedicated the first nine years of her teaching career here, and in her own words "We gave her wings and now she can fly"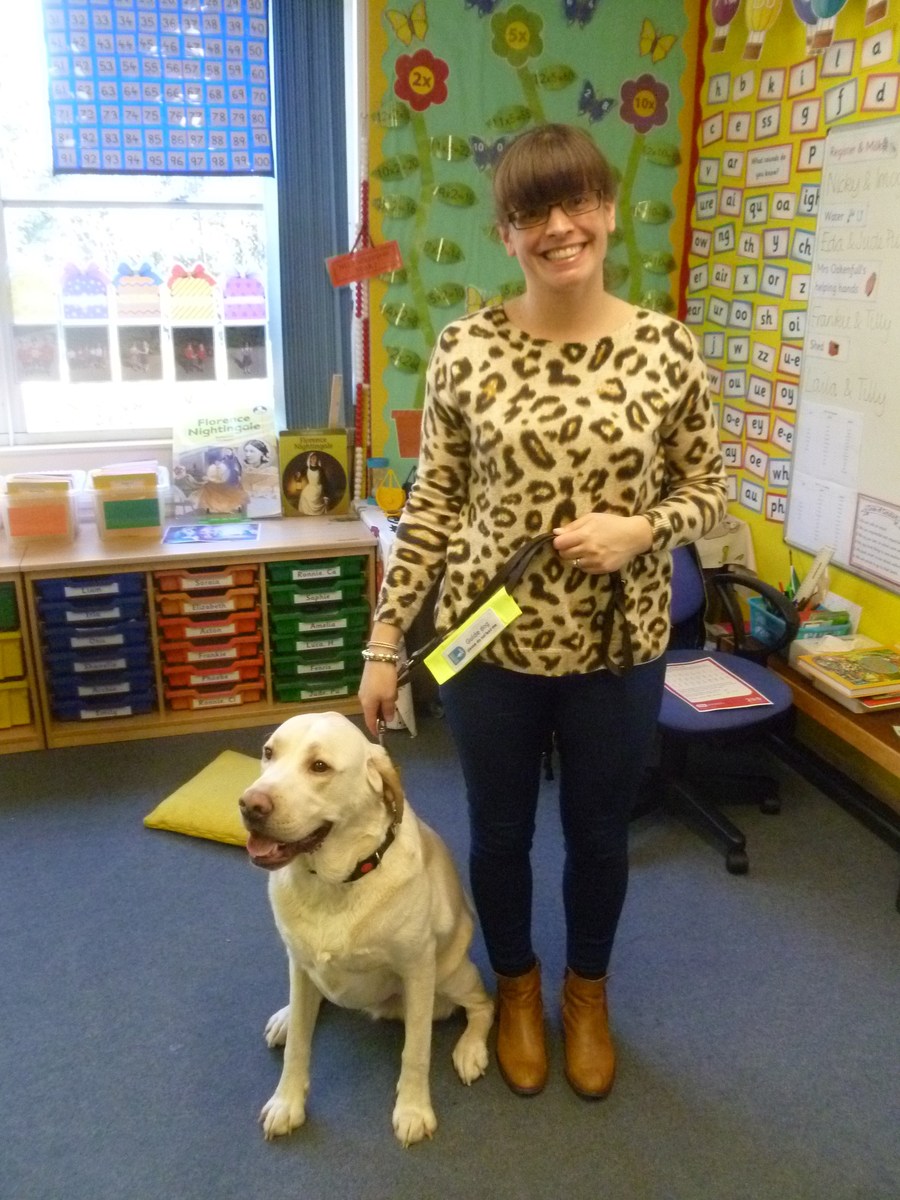 Subway Regeneration Project
In the spring term we began working with East Herts District Council regarding a 'Subway Regeneration Project'. East Herts District Council asked our children to create pieces of art work which represented healthy lifestyles within Hertford. Fourteen pieces of artwork were shortlisted, from which three winners were chosen.
All 14 children walked up to County Hall to see their art work displayed alongside art from other schools. I am delighted to announce that all fourteen of the children's art work will be displayed along one wall in our local subway, opposite the artwork of a local secondary school. Congratulations to our three overall winners - Isaac, Daniel and Hermione who will have their artwork displayed as a main centre piece within the subway.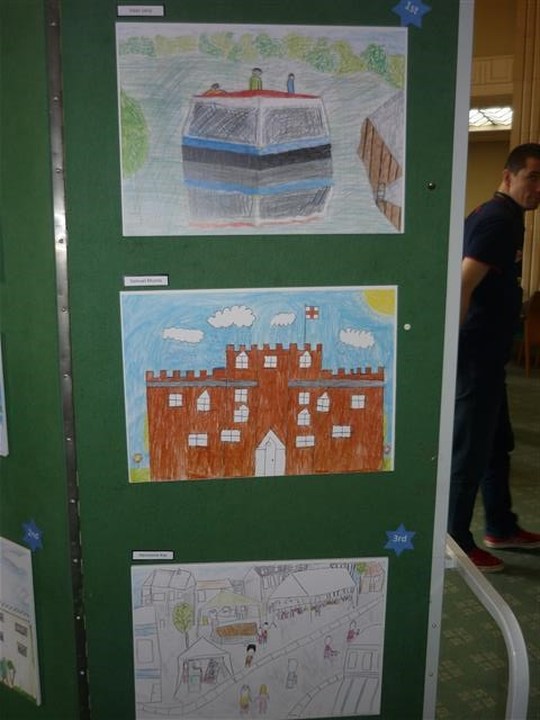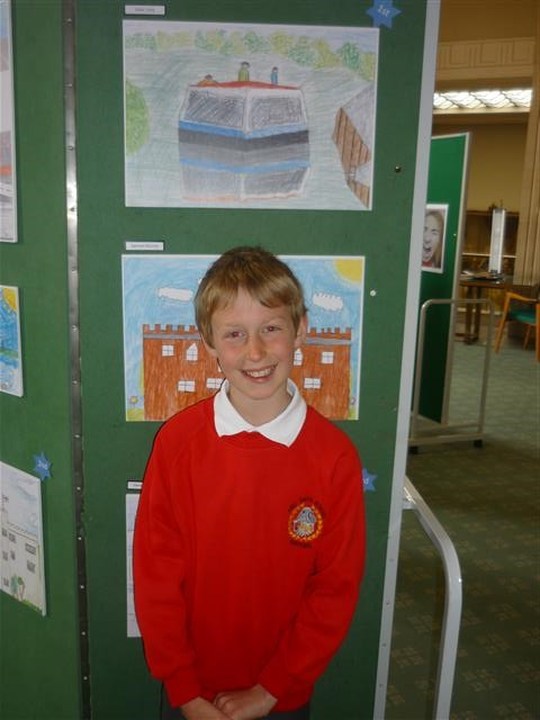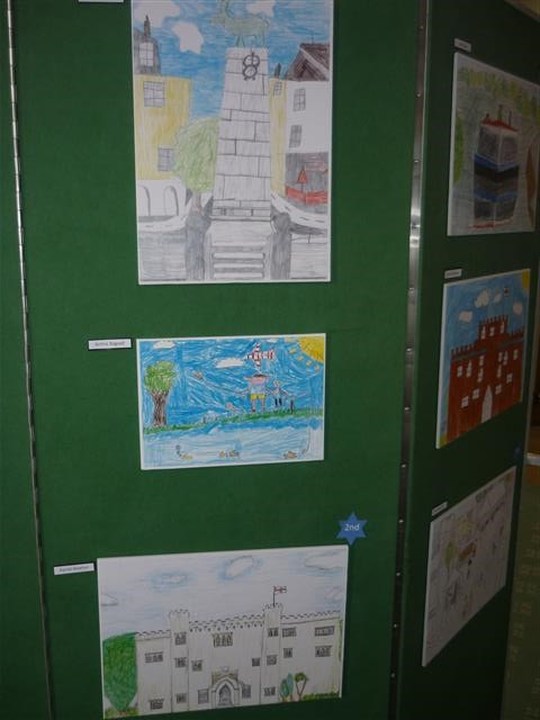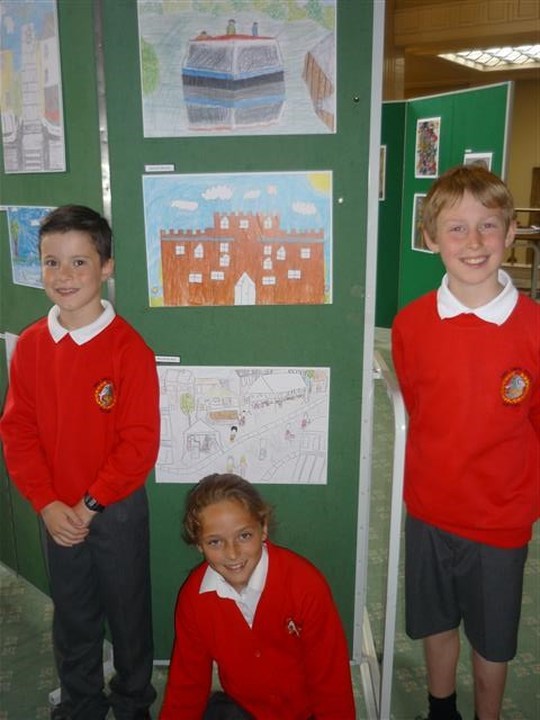 Year 5 and Year 6 Tag Rugby
Year 5 and Year 6 TAG Rugby teams played admirably in the competition on Wednesday afternoon. Their team spirit and excellent behaviour was a credit to the school. They dug deep and fought hard to win every point.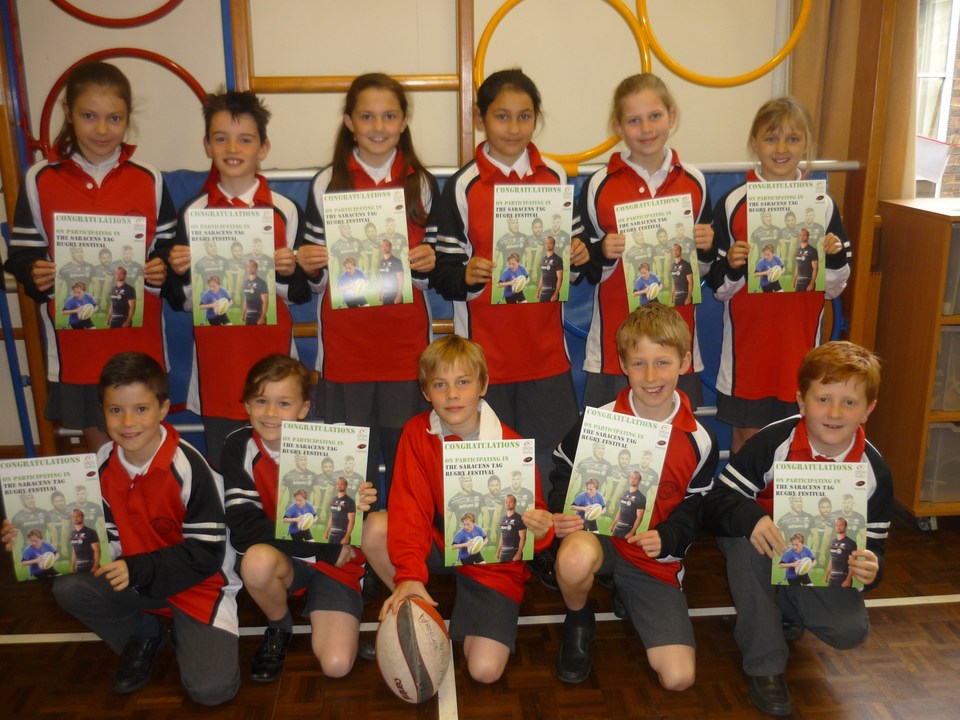 Results of Uniform Parent Questionnaire
Thank you to all our parents that recently returned the Uniform Shop Questionnaire. We value the views of our parents and are using this feedback to ensure that we are meeting the needs of all our families. Please zoom in on your website to a larger percentage than 100% if you need to see the questionnaire at a larger size.
Mini Olympics!
Year 5 were getting sporty this week when they participated in their very own mini Olympics! Year 5 will be learning about Ancient Greece this term and what a fantastic entry point to engross them in their History topic.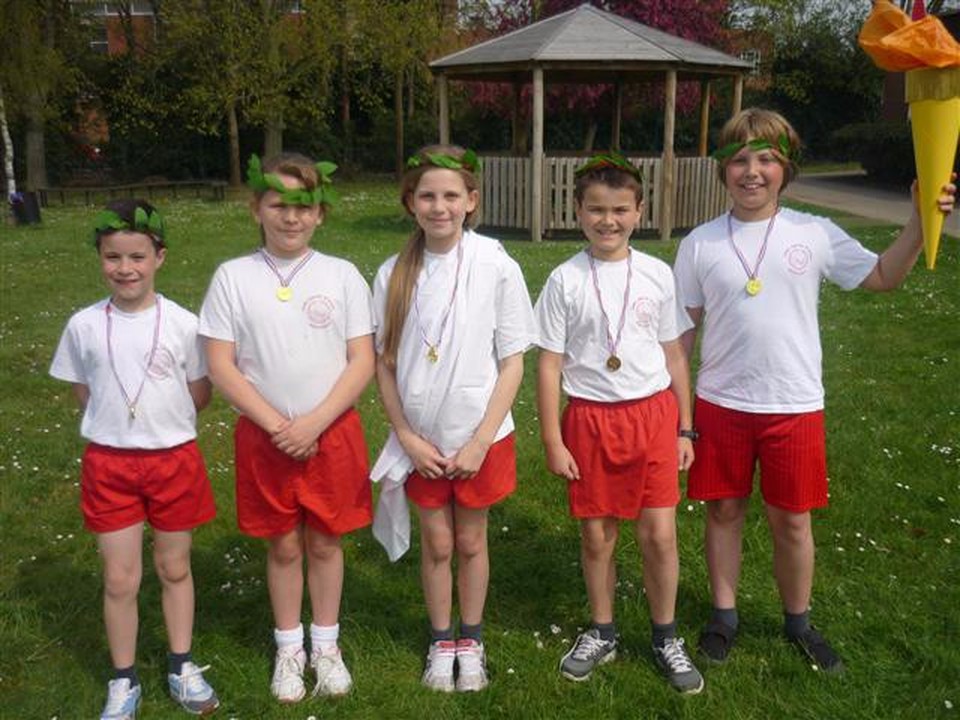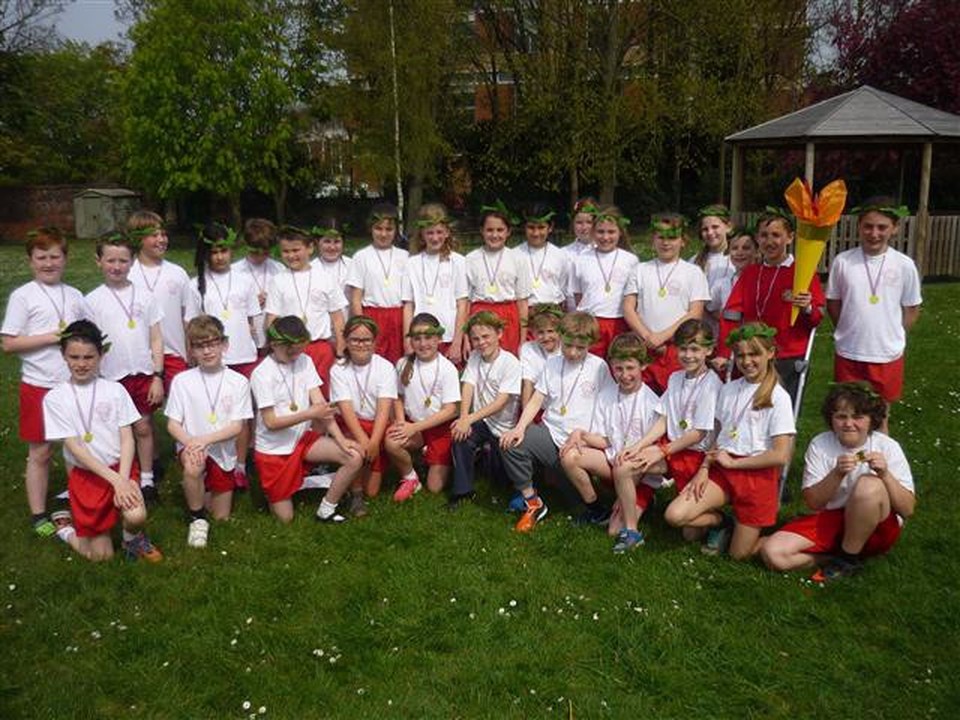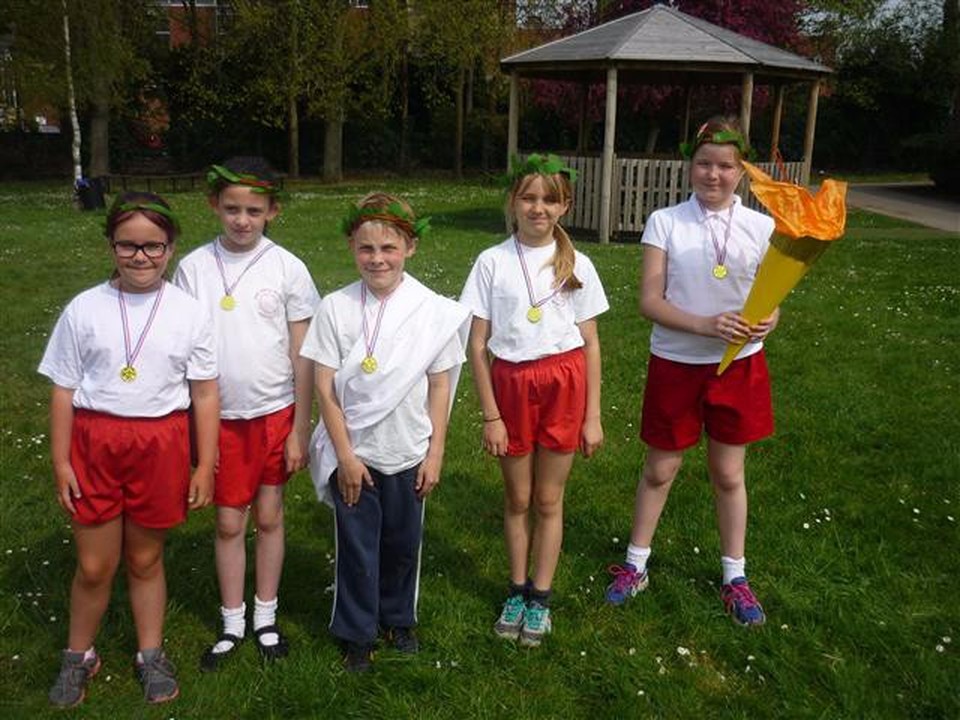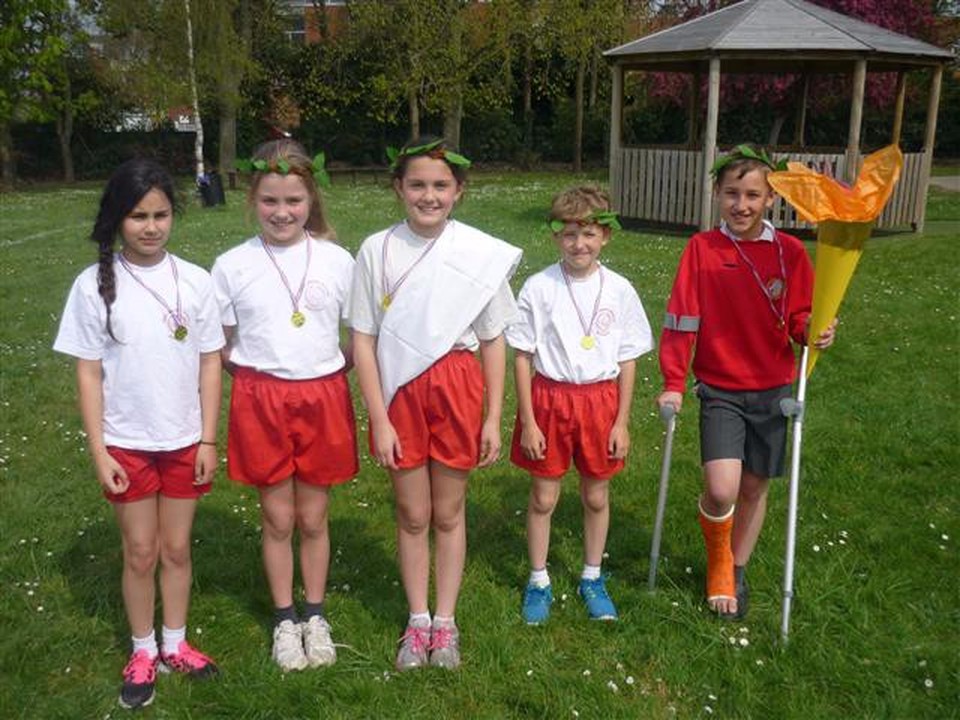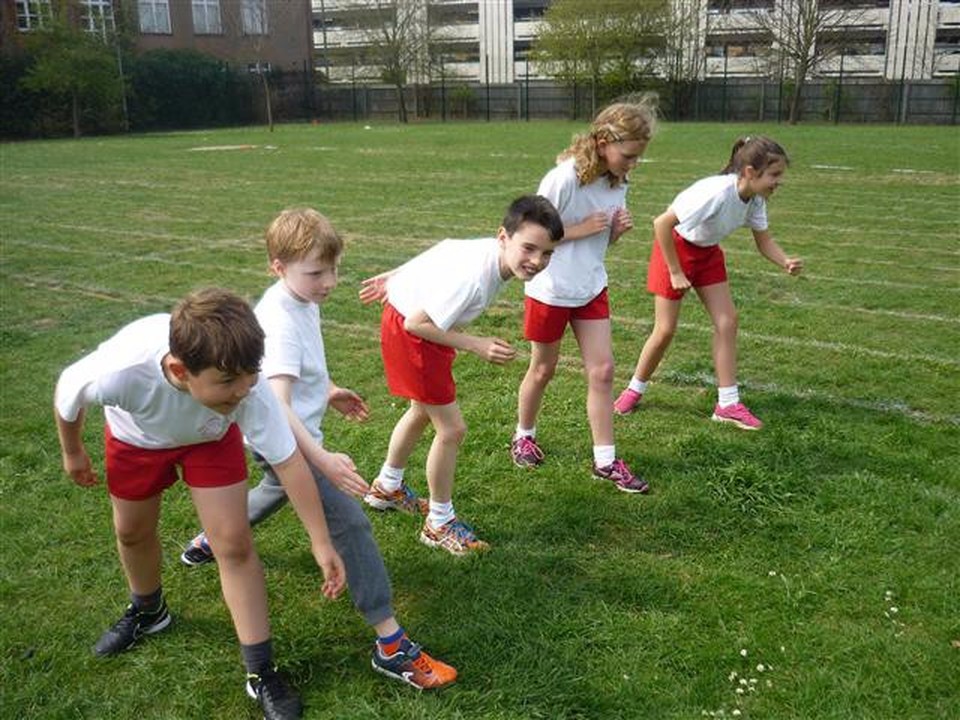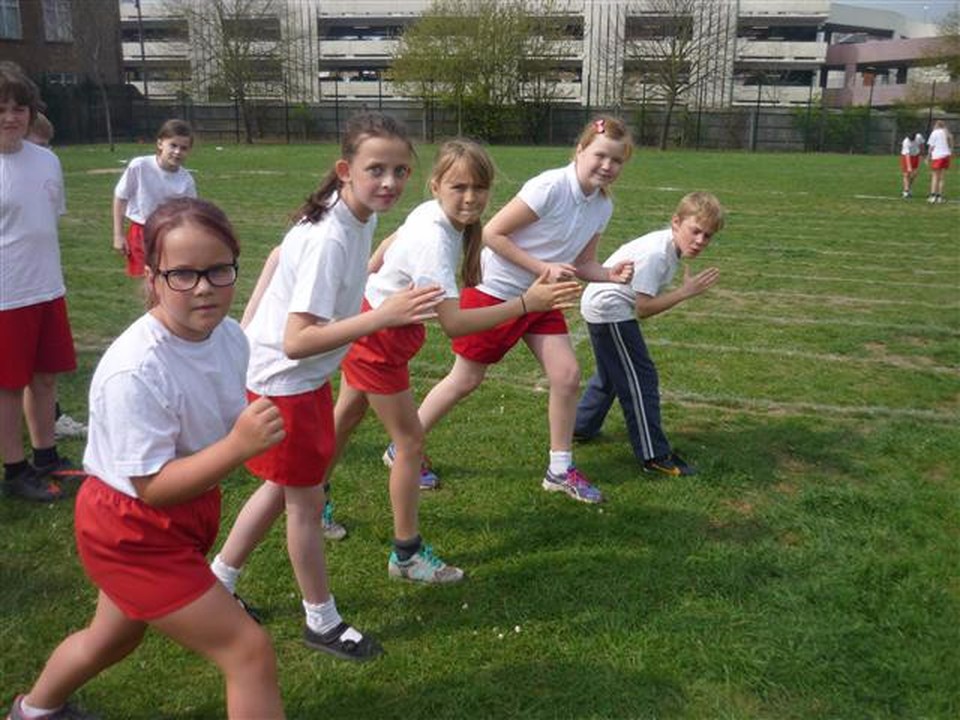 Rotary Essay Writing Competition
It has become a tradition at Abel Smith, for Year 6 to enter the Rotary Essay Writing Competition. All children wrote essays on the theme 'What I would like to be when I grow up'. Although all the children produced fantastic essays, Emily, Daniel F and Joshua's essays were exemplary and were chosen to represent our school at the competition.
On Wednesday, the three children, their parents and the staff of Abel Smith visited the Hertford Library to view the essays from all the local schools. An award was given to the overall winner. This year's winner was..... Daniel Fitzgerald from Abel Smith School!! A huge well done to Daniel, Emily, Joshua and all the children in Year 6 for their wonderful essays.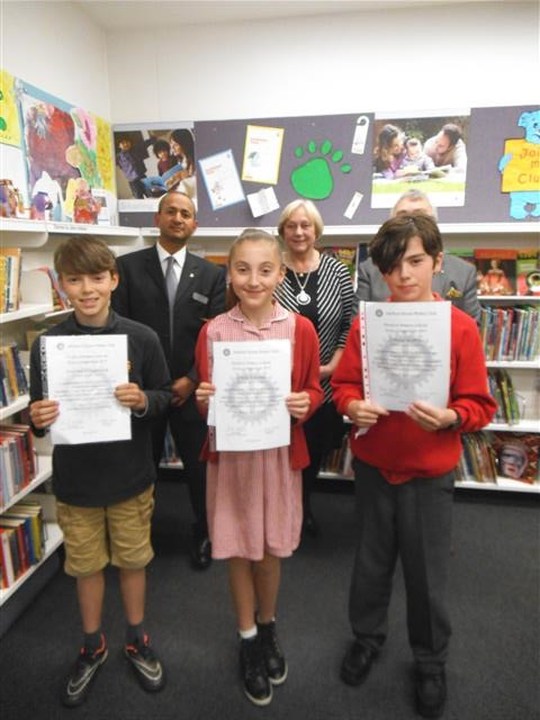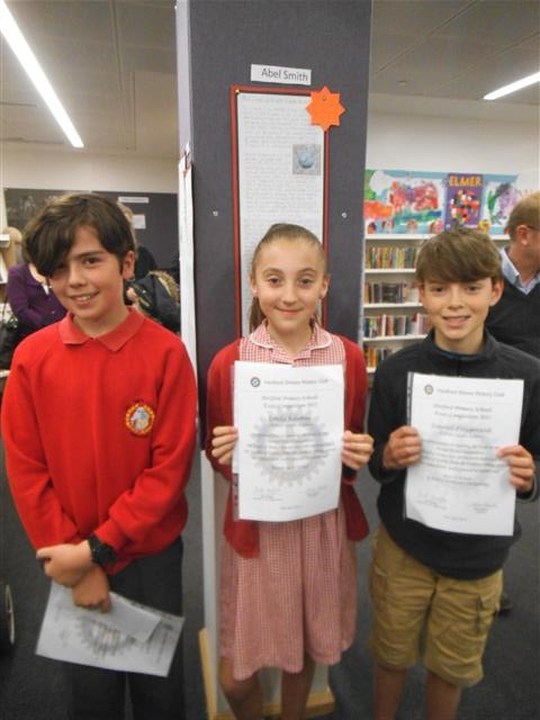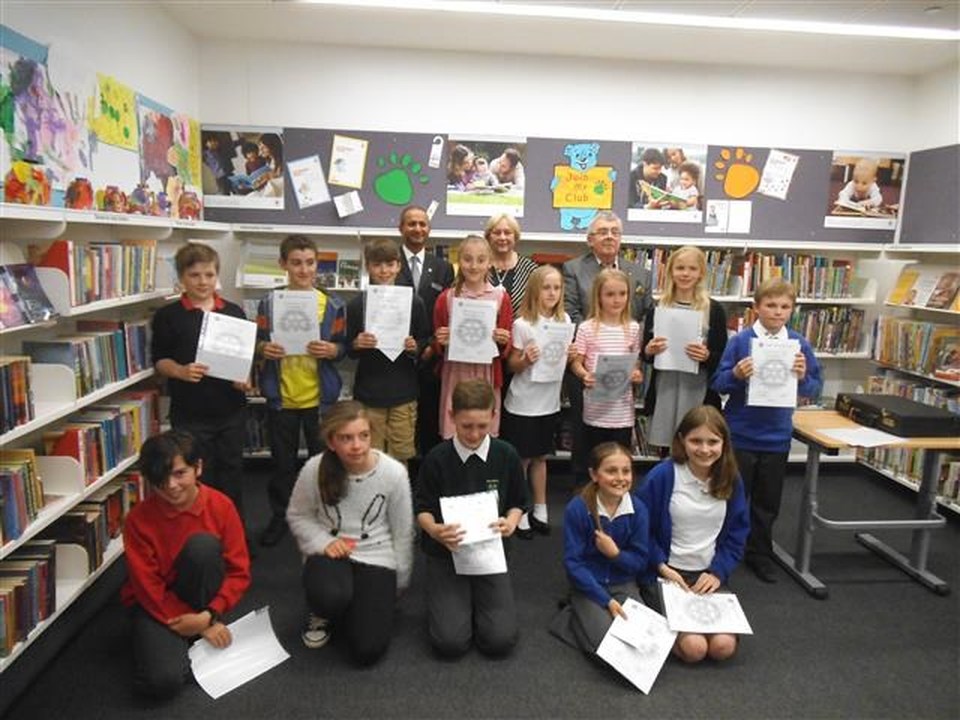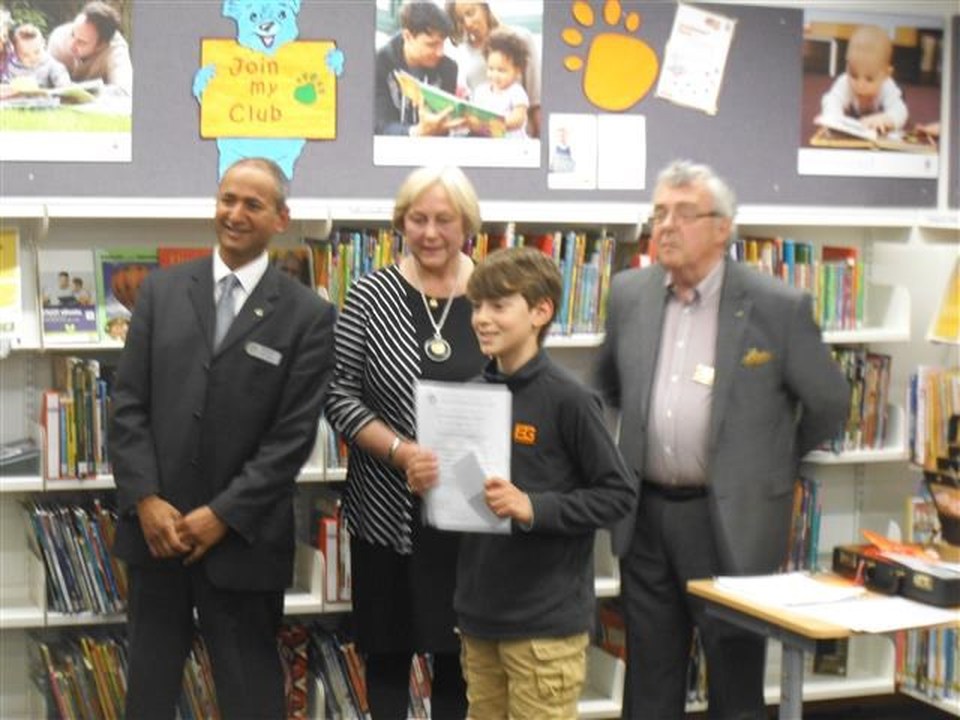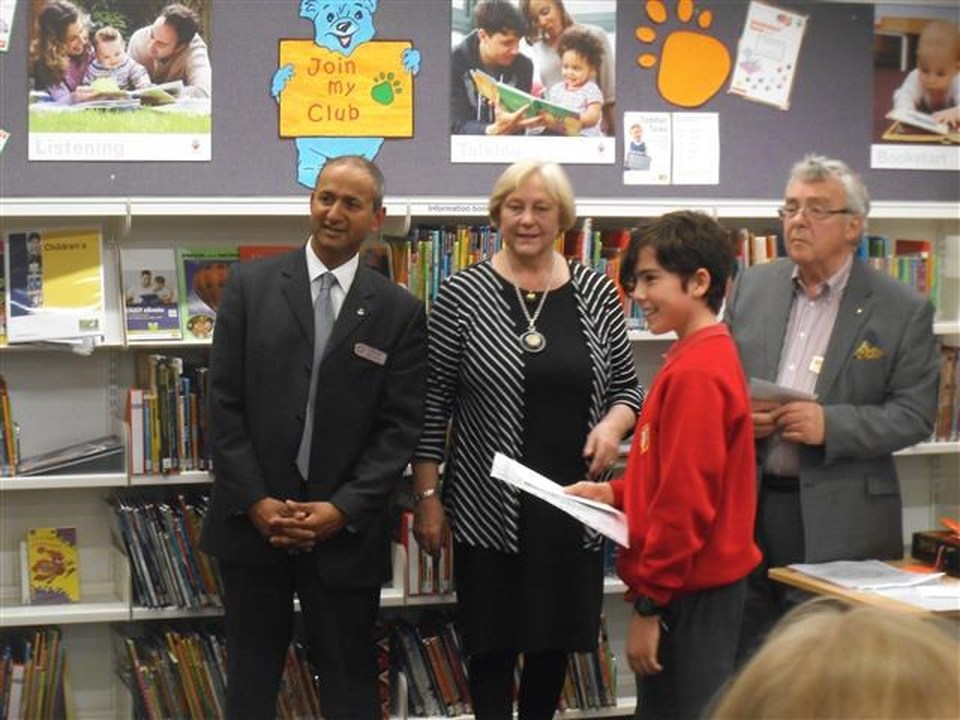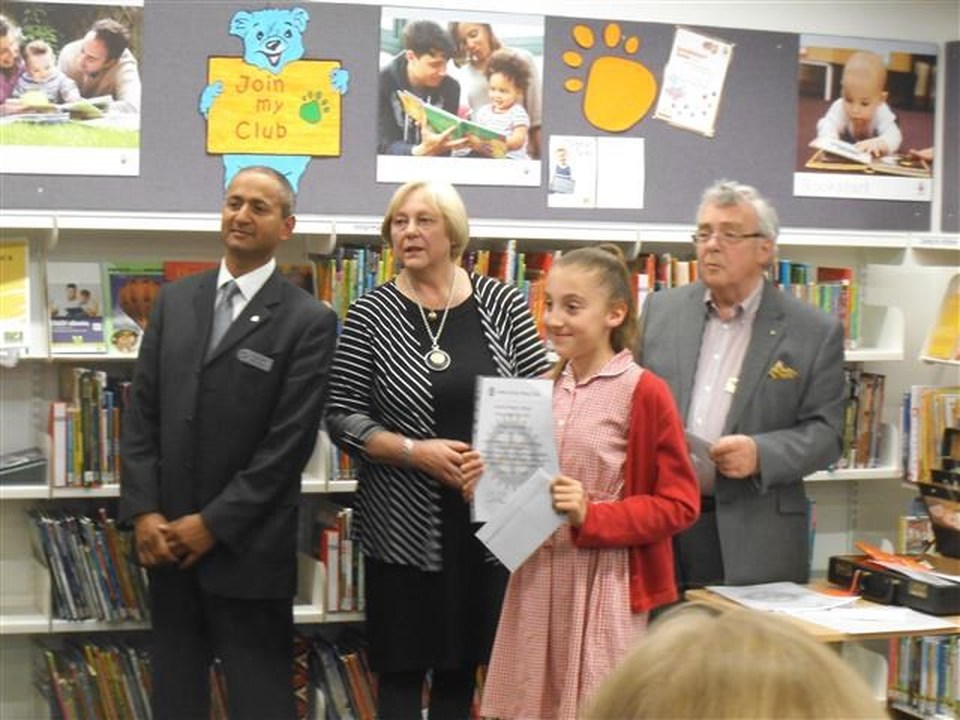 Please enjoy our welcome back newsletter for this half term.
Easter Breakfast
A big thank you to all of the parents who attended our Easter Breakfast on the last day of term. The children were a sight to behold in their beautifully crafted Easter bonnets! We were lucky enough to see and hear poetry, songs and acting from each year group. Well done children!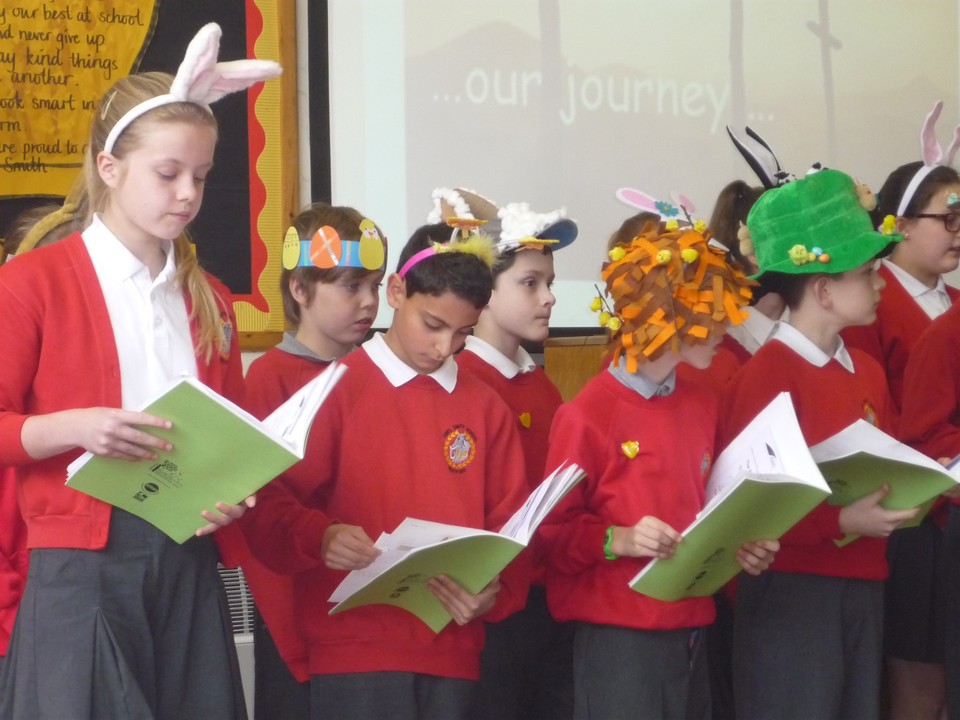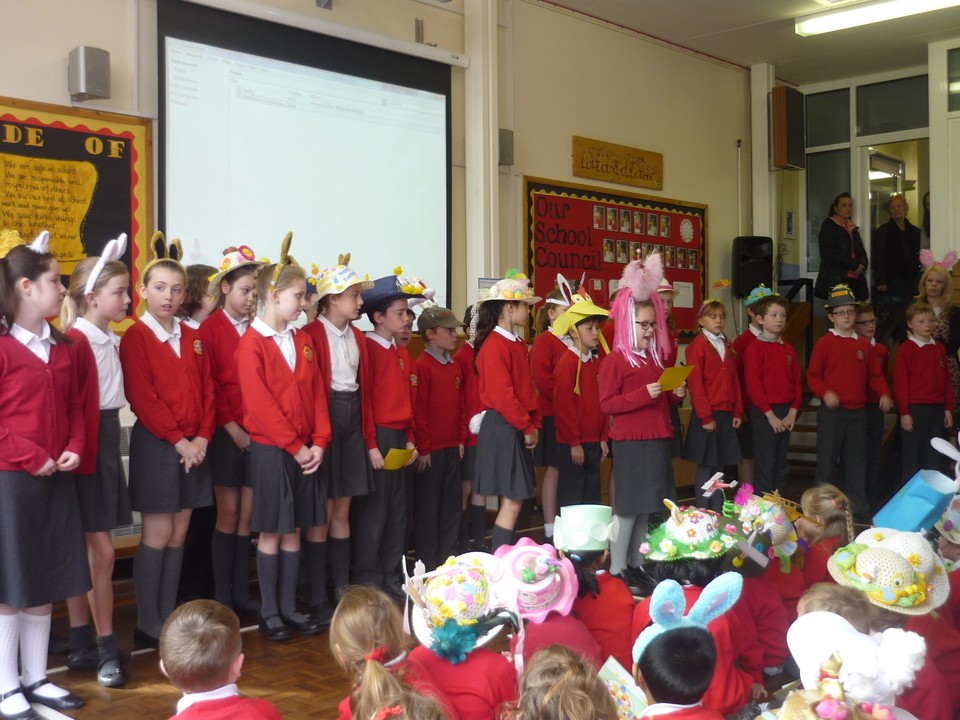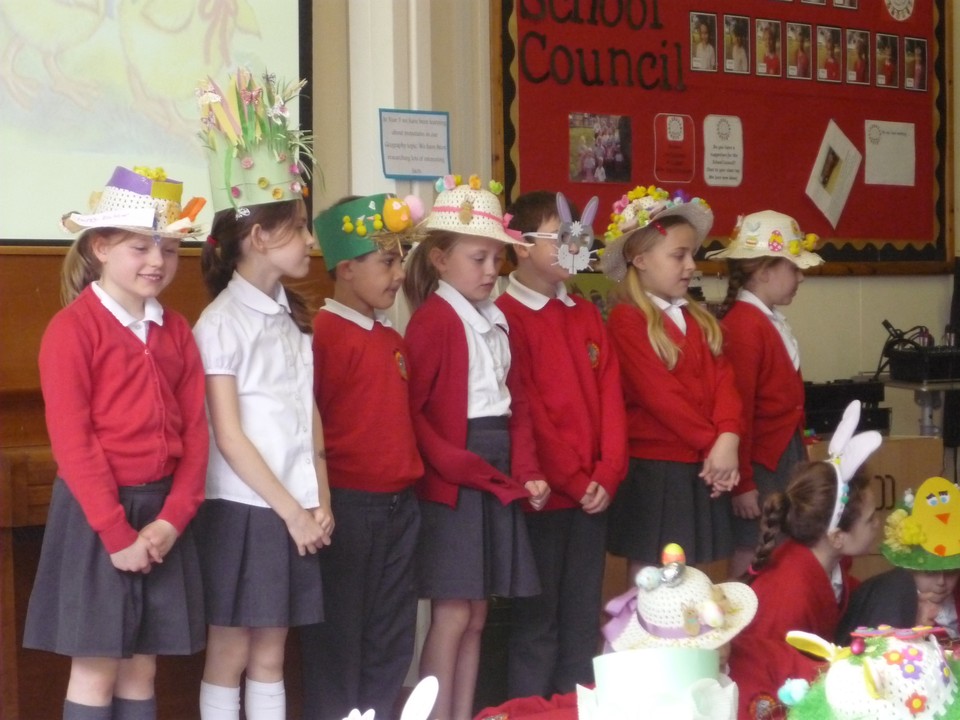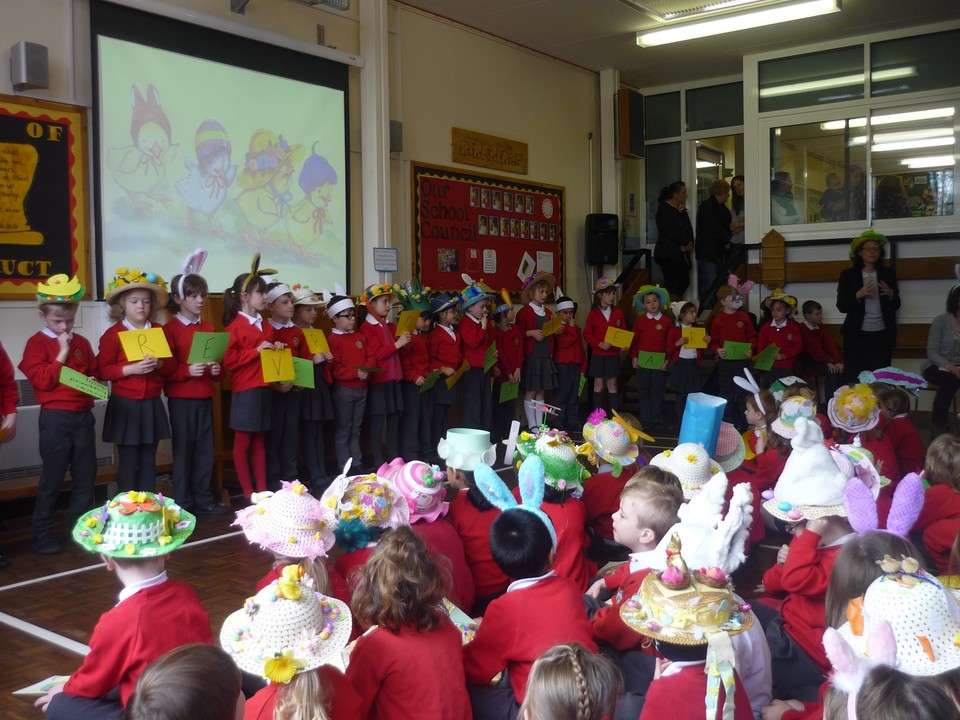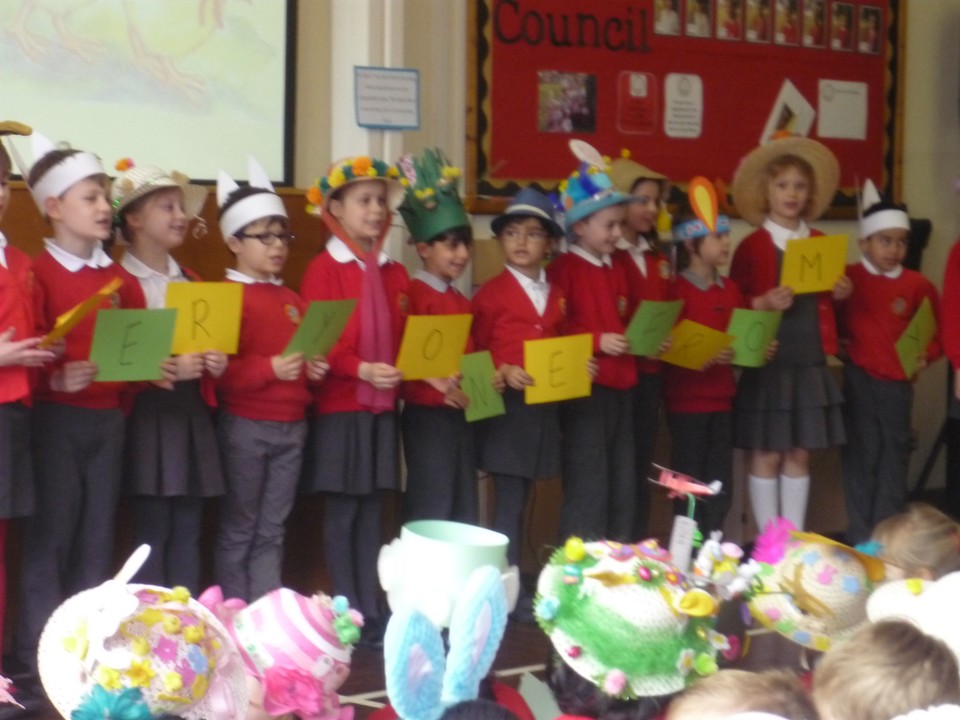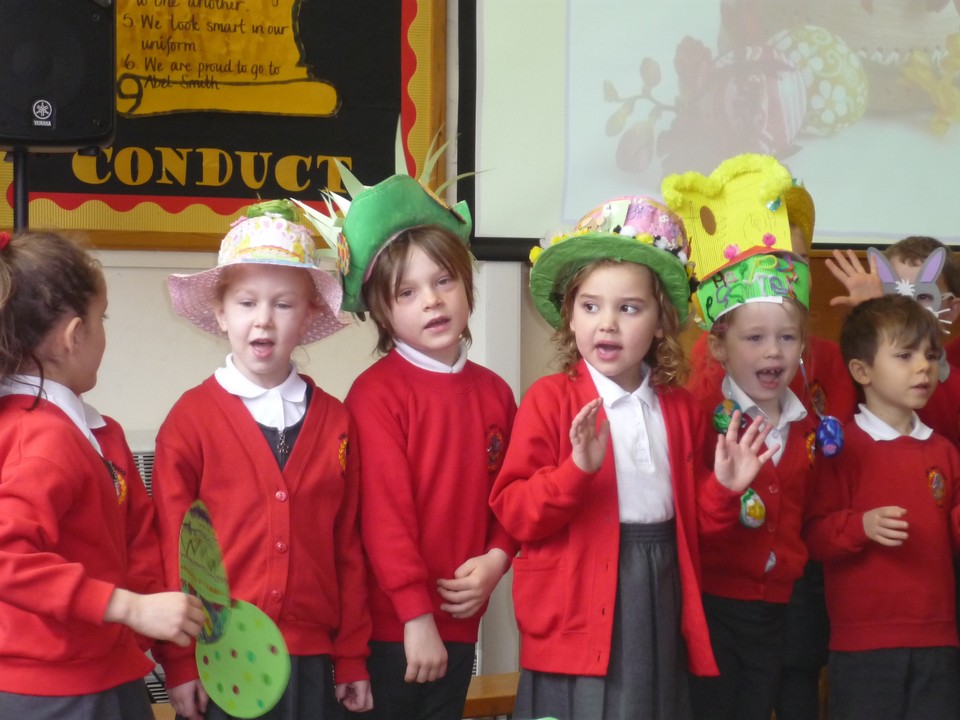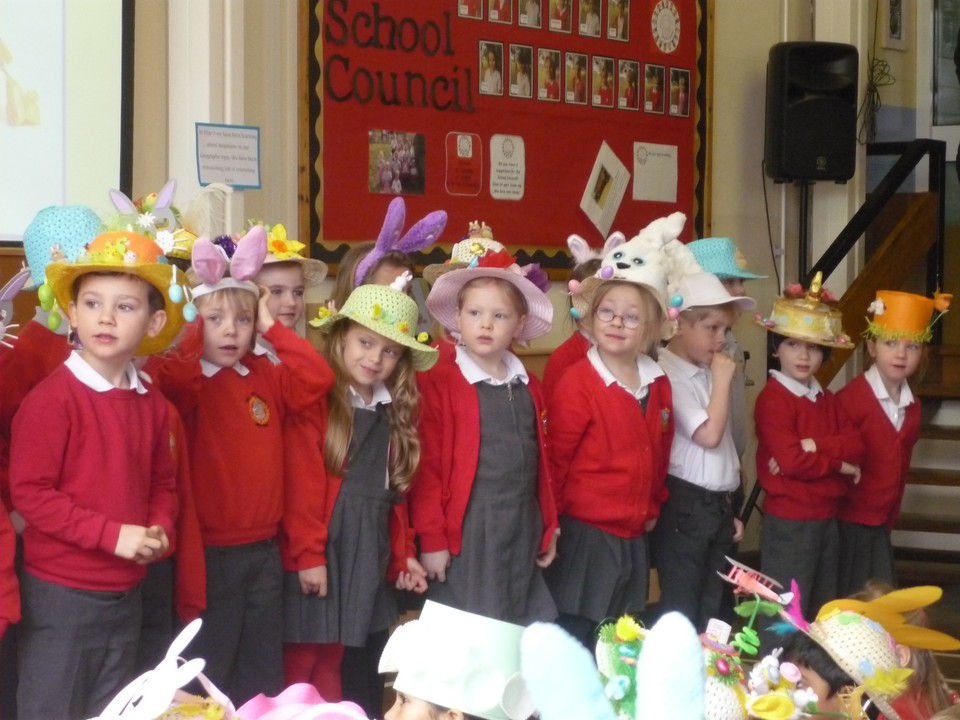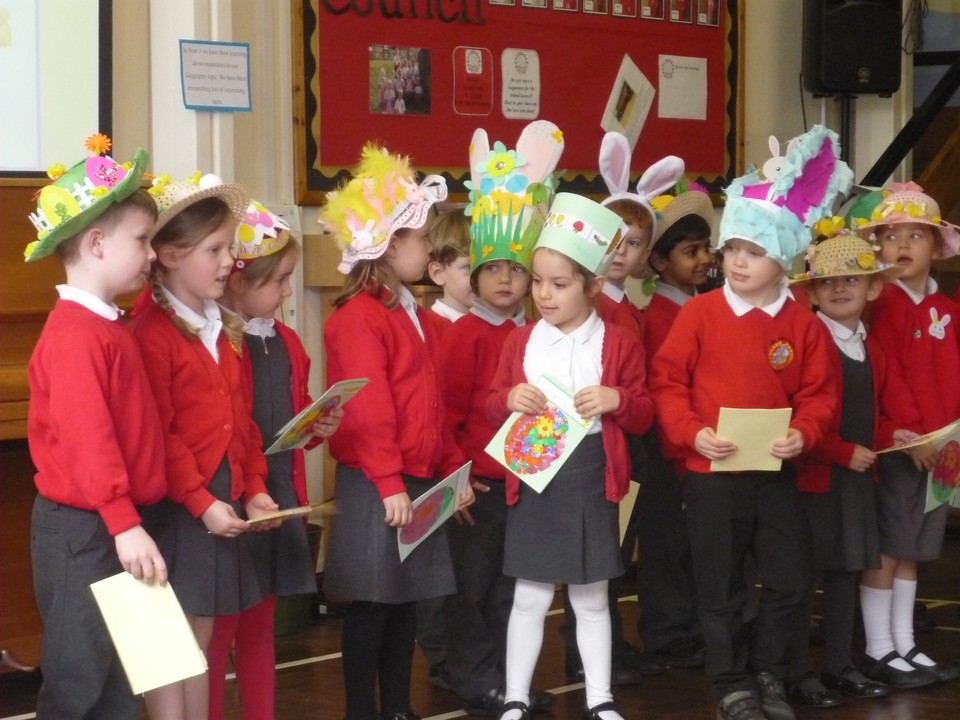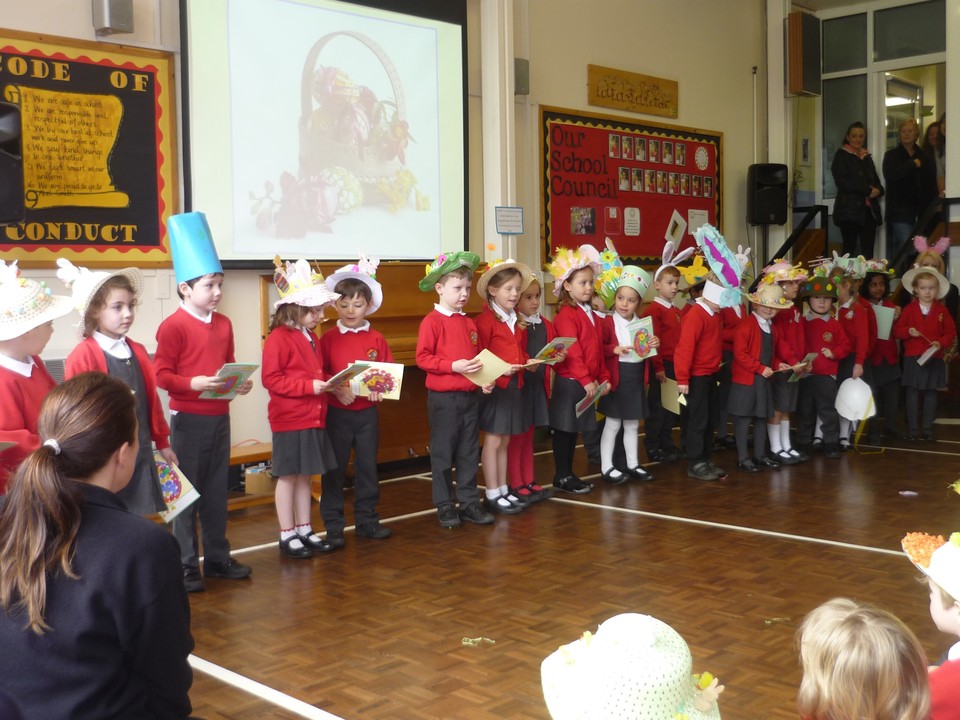 Hertford and Ware Music Festival
Huge congratulations to Year 5, who performed wonderfully in the Hertford and Ware Music Festival. We performed a fantastic individual piece - including percussion! We were also lucky enough to be chosen for four solos and some readings. Well done Year 5! A huge thank you to the Year 5 team, who worked so hard getting the children ready for the performance.
Scholastic Book Fair
Thank you to all those families that supported our Book Fair. We managed to sell £780 worth of books! This is great news because with the commission, we will be able to buy new books for each class. The children can look forward to finding some exciting books to read in their Library Corner.
Governors Morning
Six members of our governing body spent time in Maths and English lessons on Wednesday morning. It was a great opportunity for them to see the school in action. Talking to staff and children they gained an insight into our working day and were very impressed with the standard of education provided.
Year 2 preparing for the Eclipse
Year 2 children were really busy this week preparing for the eclipse that took place. Mrs List kindly volunteered her services to help the children make pin-hole viewers to protect their little eyes as they went outside to see this wonderful event. Sadly the British weather was not kind and the children struggled to see the eclipse but they enjoyed the experience and when they see it on the news or in the papers they will be able to explain what was happening and why it was special.
New bike and scooter shelter arrives in the Key Stage 2 playground
With no cost to the school our bike shed has been replaced! As part of a County Scheme our bike shed was upgraded at no extra cost and can now safely and efficiently store more bikes and scooters just in time for Walk Once a Week. As a reminder, do not scooter on the playground or ride bikes. This also includes in the subways leading to our school.
Netball Tournament
Our Year 5 and 6 girls fought their very hardest in the Netball Tournament this week. In fact, Mrs Summerfield reports that they played better and better at every game!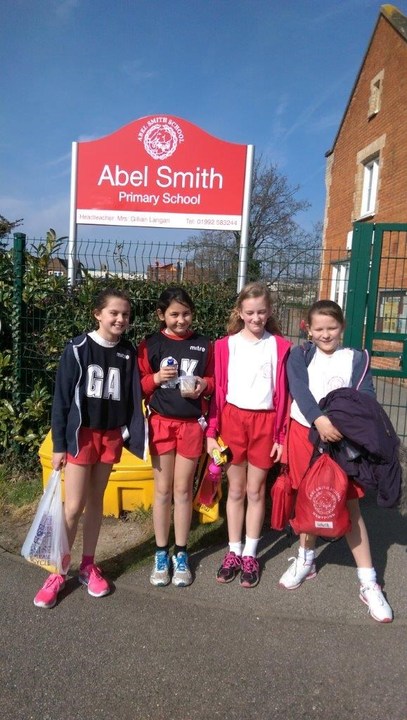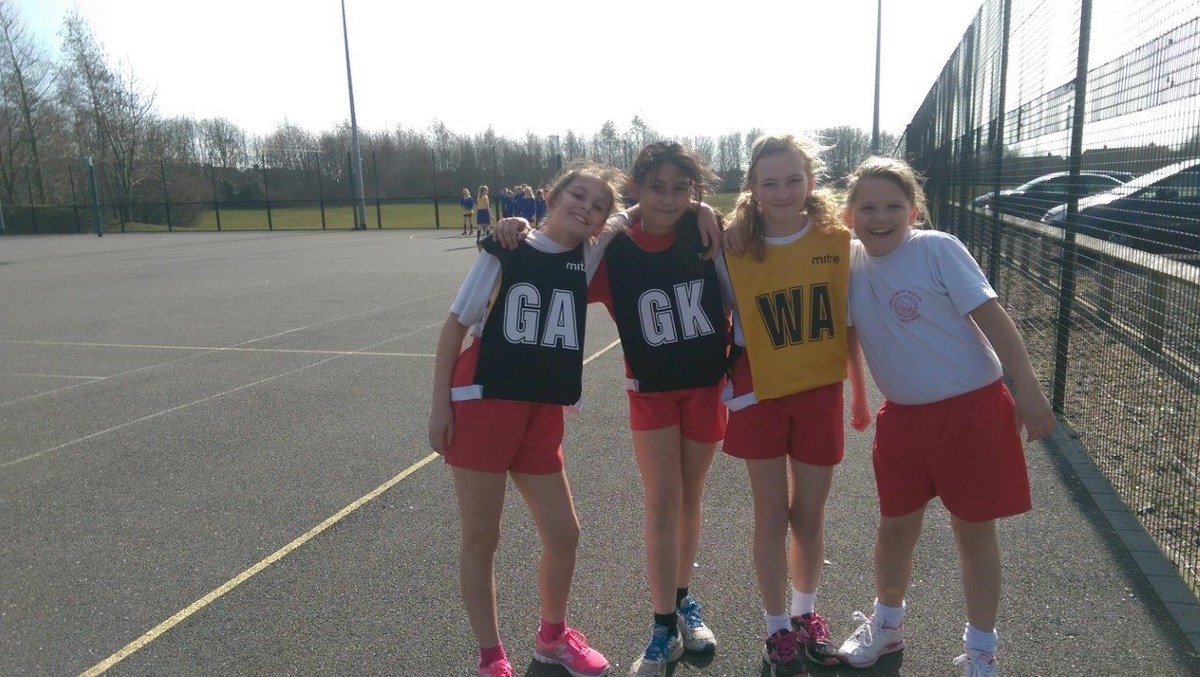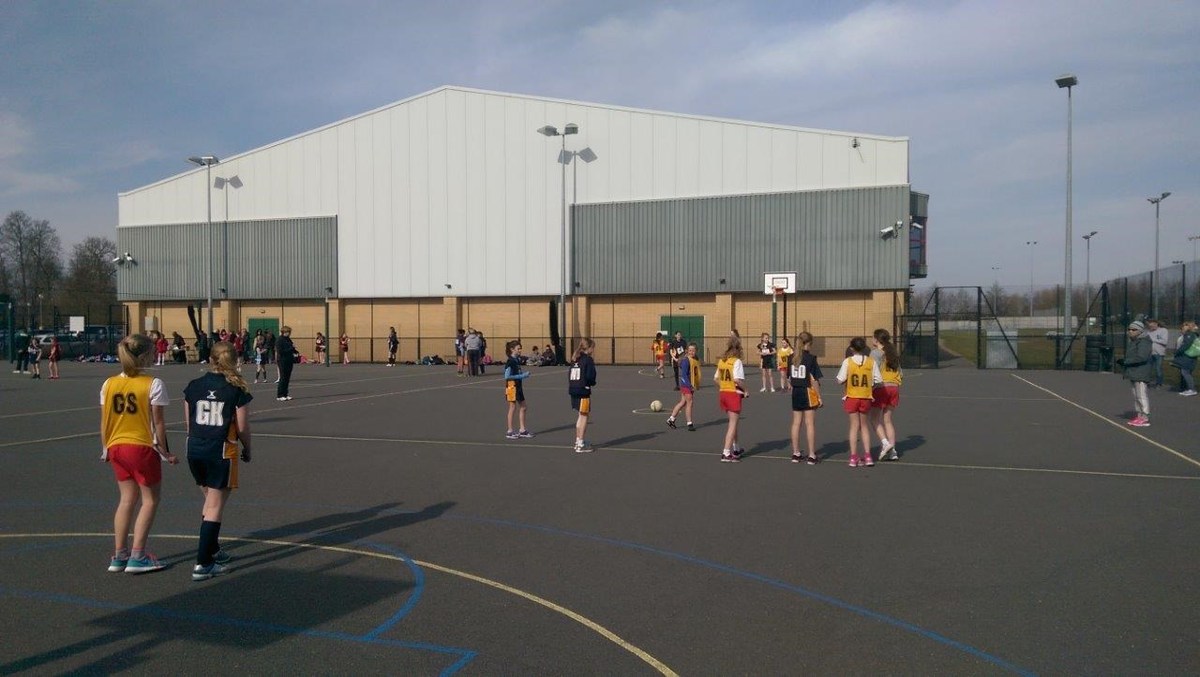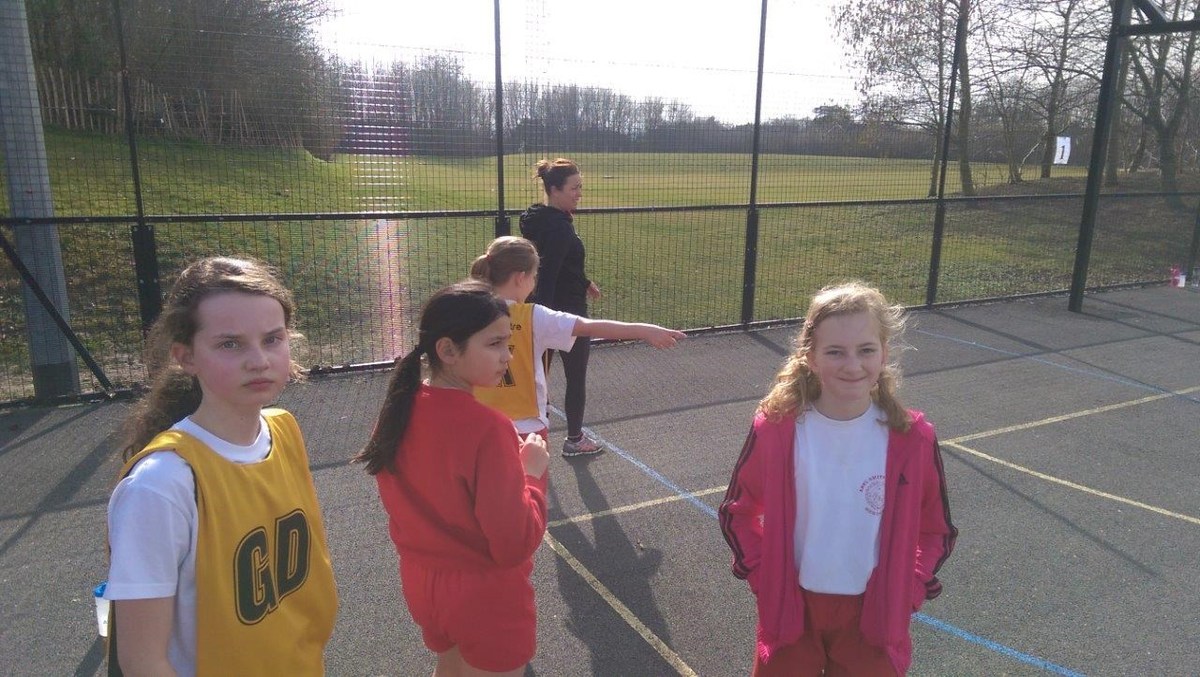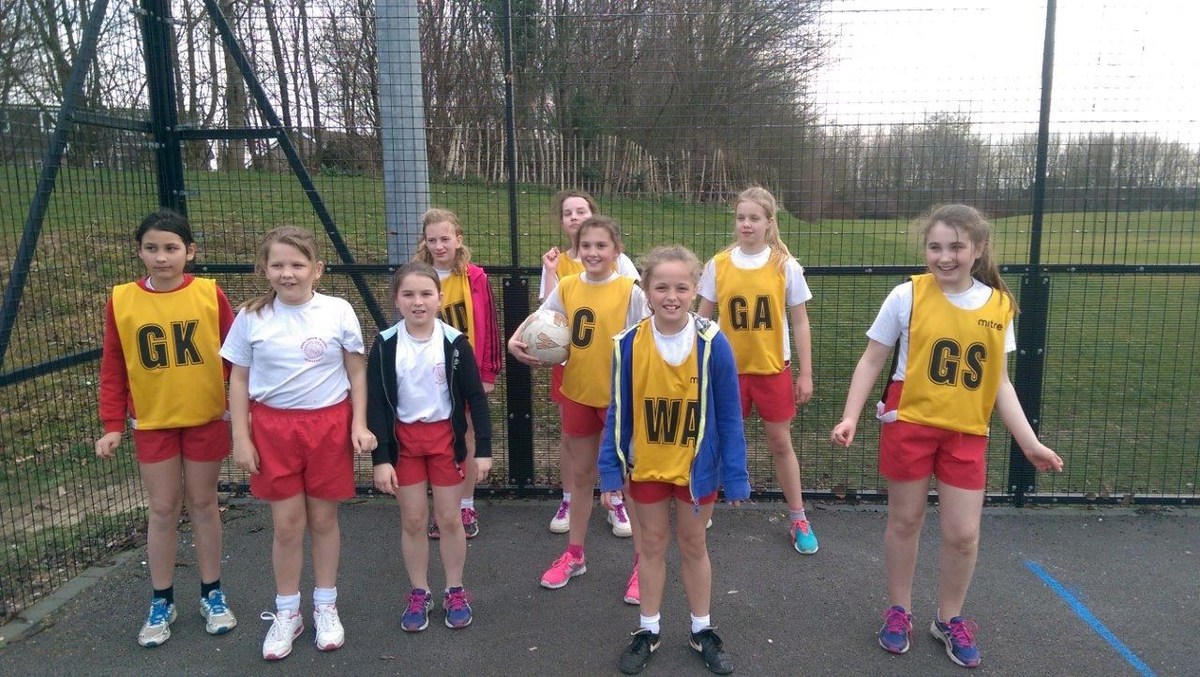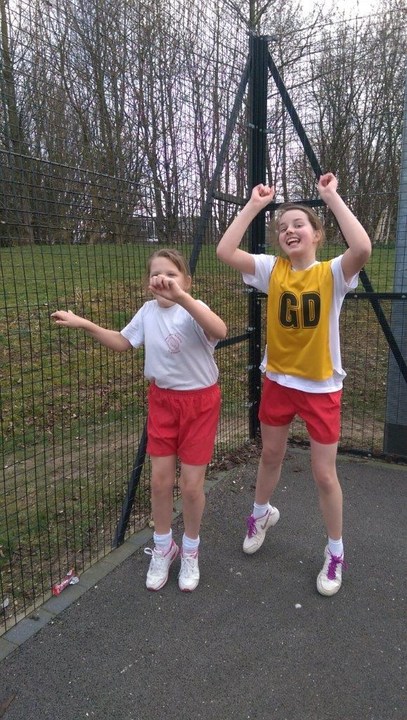 World Book Week
The children of Abel Smith were lucky enough to participate in some wonderful World Book Day activities last week in school. All the children enjoyed some fabulous performance poetry lessons, which they shared in assembly on Friday. Highlights included Year 3's rendition of Macbeth, Act IV Scene I! Year 3 are very scary witches! Be warned!!
The children also enjoyed a fantastic dance workshop with West End in schools. Early Years and Key Stage 1 participated in a workshop based on 'The Troll' whilst Key Stage 2 looked at 'The Iron Man'. Well done children!
Sportshall Final @ Woodson Park
Our Year 5 & 6 girls team competed in the final for the Hertford and Ware schools sportshall competition. They did extremely well and we are all really proud of their SILVER MEDAL RESULTS!!! What an amazing achievement - Well done to Hermione, Nyah, Taya, Ella, Caitlin, Georgina, Izzy P, Ella N, Isabella O, Ava, Grace & Charlotte L.
Guide Dogs Day
Wow, what a day we have had! The children enjoyed learning about the Guide Dogs UK charity and the work they do, as well as meeting Carl, a training Guide Dog.
A HUGE thank you to Helena Gibbons for bringing Carl into Abel Smith and teaching us all about Guide Dogs and how they help hundreds of people who are blind or partially sighted.
Thank you for joining in the spirit of fundraising and dressing in non-uniform today. You have all helped me to be nearer to my target of £2000 and helped this fantastic charity to breed more dogs to be trained to help. Thanks again, Mrs Oakenfull.
UPDATE: £310.46 raised, wow! Thank you again.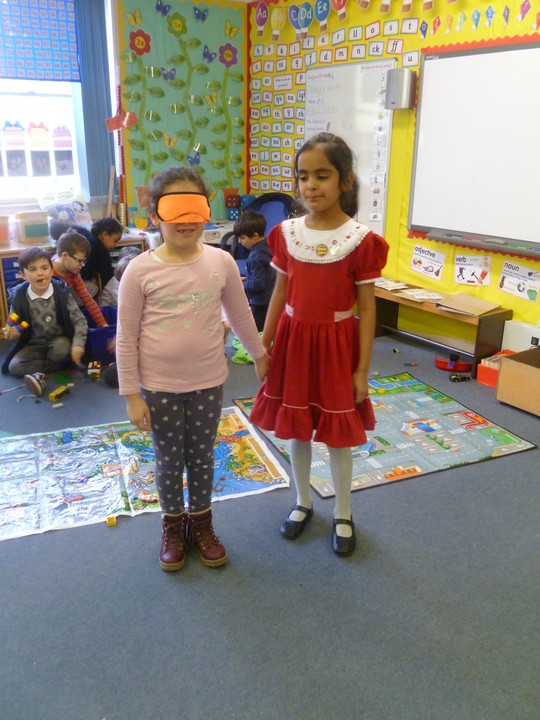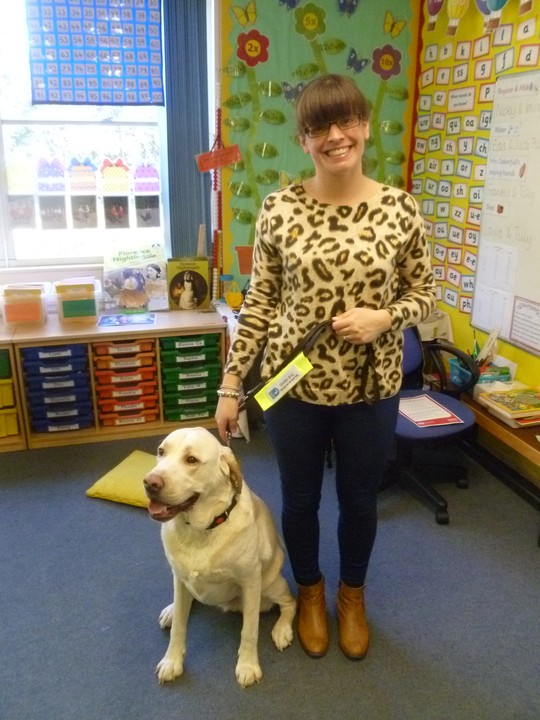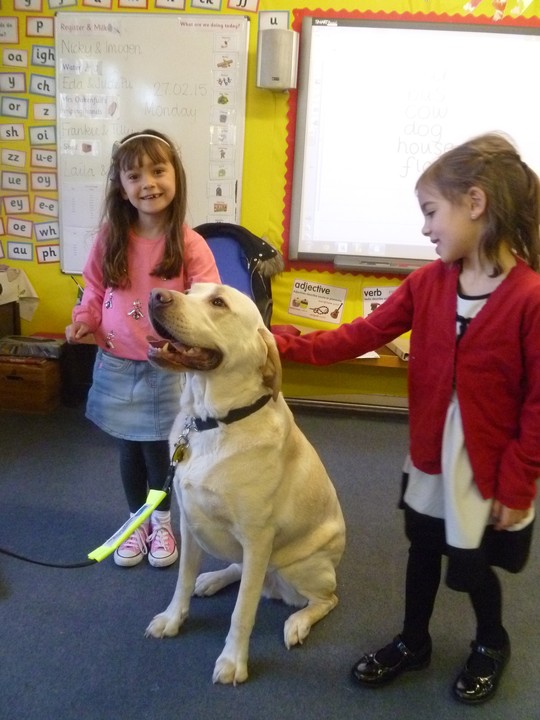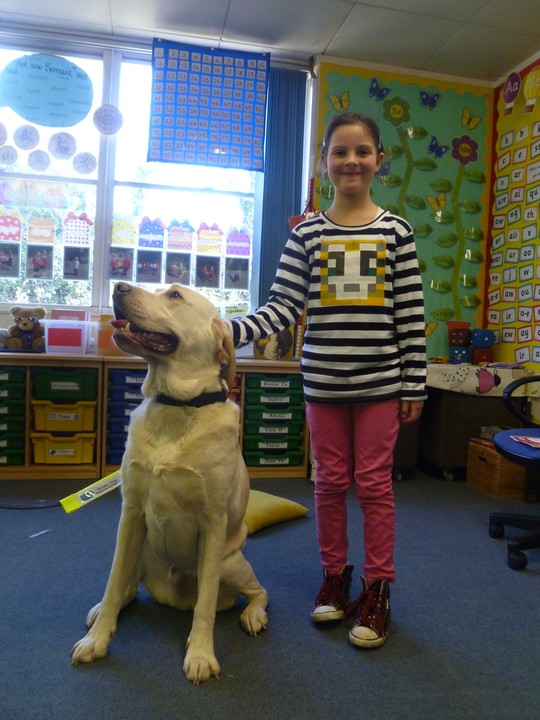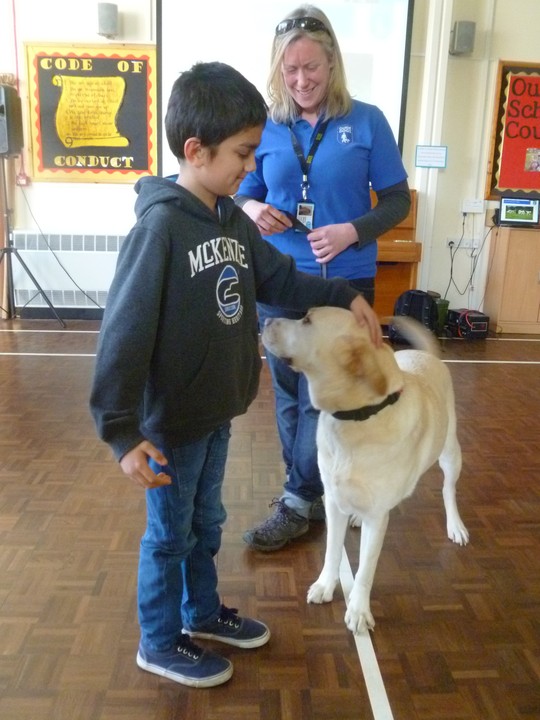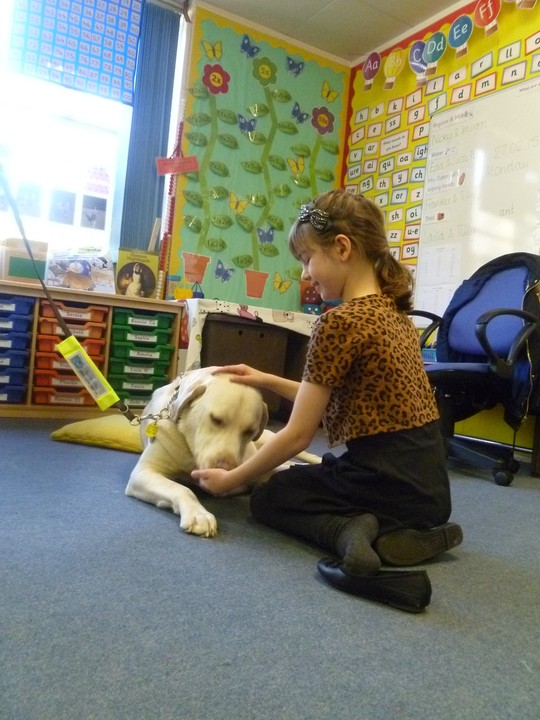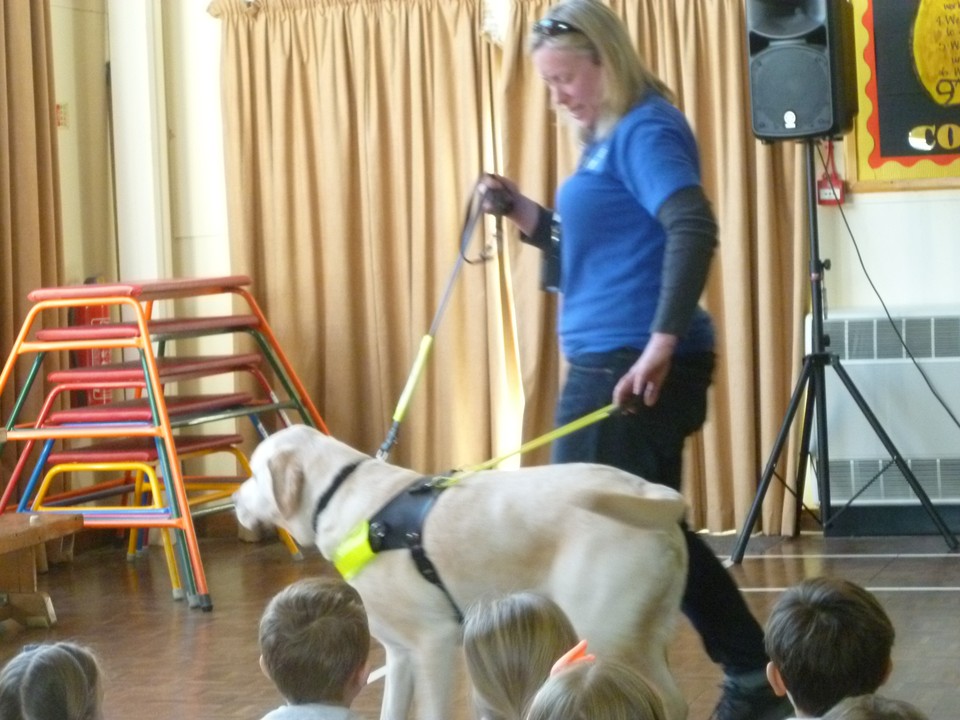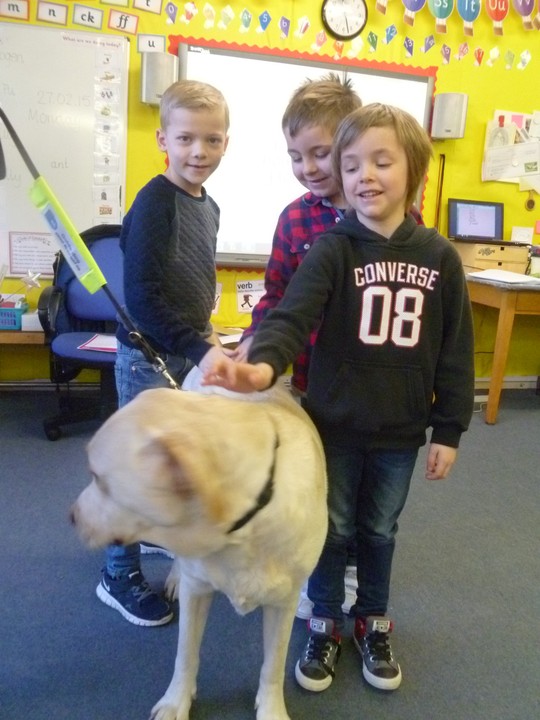 Legends Tennis
This week Legends Tennis came into school to give Reception and Year 1 a tennis lesson. It was fantastic fun and a great introduction to this sport. Many of the children were so enthralled by the session they wanted to continue their session again.
Comments from Reception and Year 1 were: 'Brilliant', 'Fantastic', 'Great fun'!
.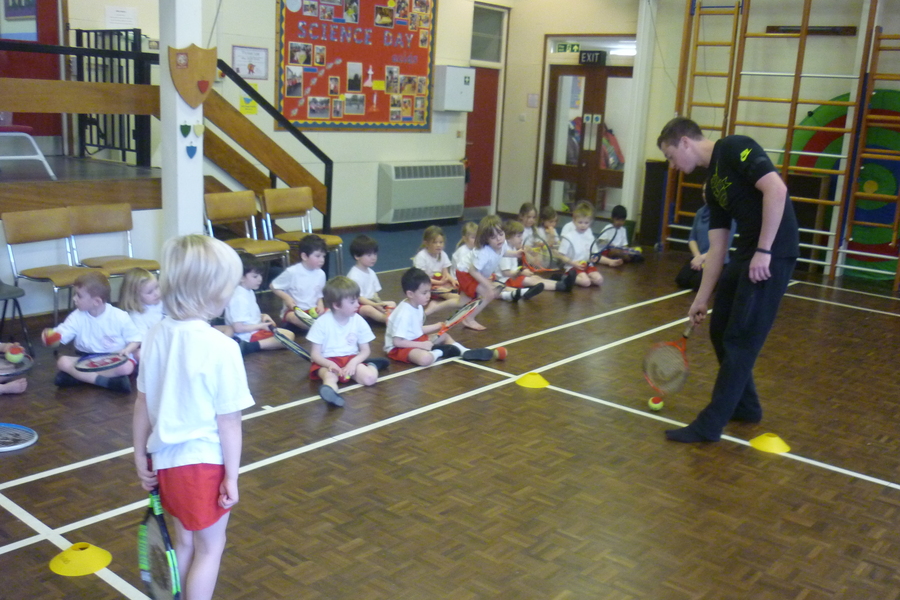 Head's Coffee Morning and Evening
23 families were represented over the two events. Parents were given an opportunity to feedback their thoughts on the reporting system we have in school.
A Visit from Miss Abel Smith
A highlight so far this term was Miss Abel Smith's visit, our Vice Chair of Governors who has a long association with our school. She is currently very busy organising an exhibition at Ware Museum. Called 'Place House and the Blue Coat School', it draws together interesting information and artefacts about a key time in the history of education in our area. Starting at Christ's Hospital in London, established 1552, the exhibition shows how the care provided at the hospital for homeless boys and girls was both medical and academic; it was a school and hospital. By the late 17th Century some children had been moved to Hertford, Ware (Place House in Blue Coat Yard) and Hoddesdon. Then 1682, a school was built at the east end of Fore Street and education was firmly established in our area. The book Miss Abel Smith shared with the children was written by one of the Masters of Christ's Hospital to help the children learn how to write.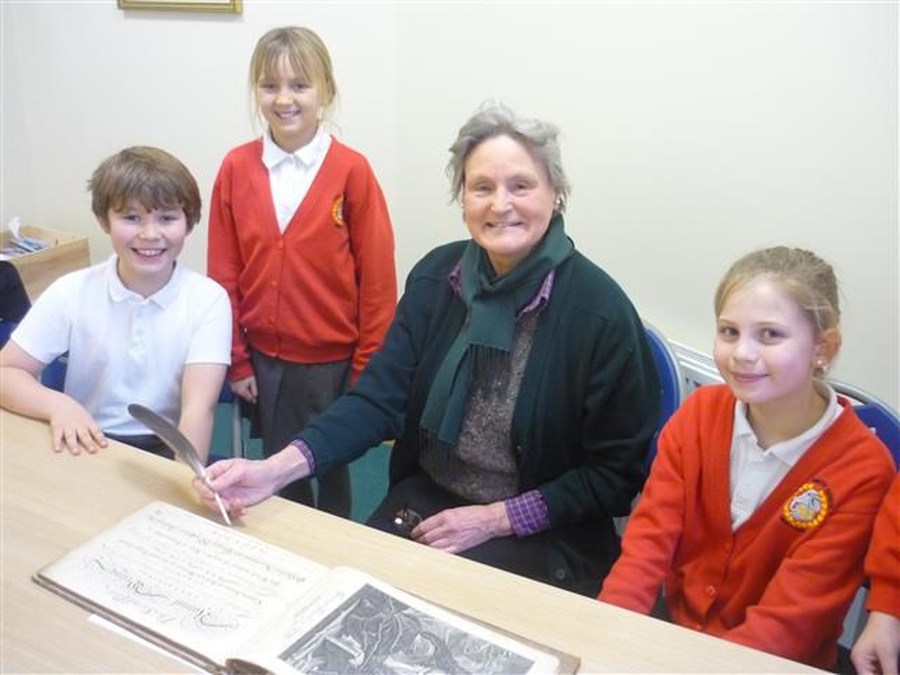 Science Day
The children enjoyed a variety of activities for our wonderful Science day. KS1 and EYFS enjoyed a fabulous bubble workshop, whilst Year 3 participated in a 'Body Attack Assault Course'. Year 4 enjoyed a workshop on acids and alkalines and Year 5 and Year 6 enjoyed a wonderful Rockets workshop. A big thank you to Mrs Bayliss from Riichard Hale and teachers and students from Presdales for all your help! And of course a big thank you to Mrs Cockley, our Science coordinator for organising the day.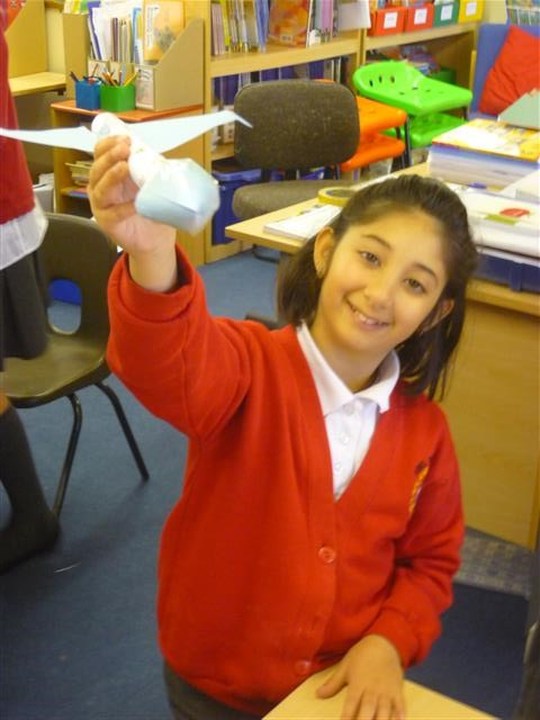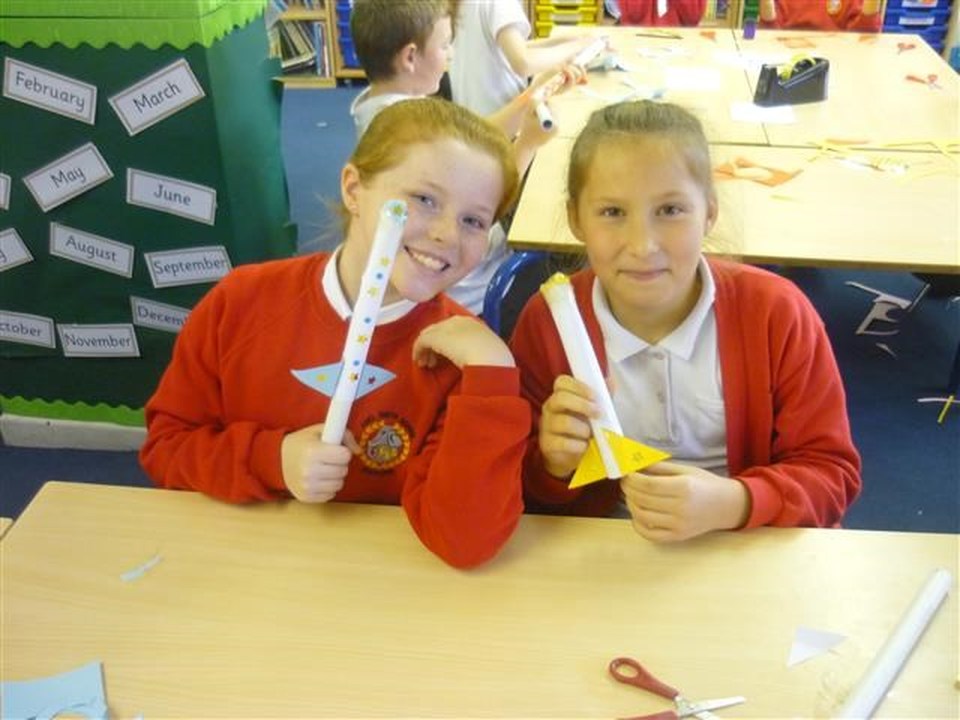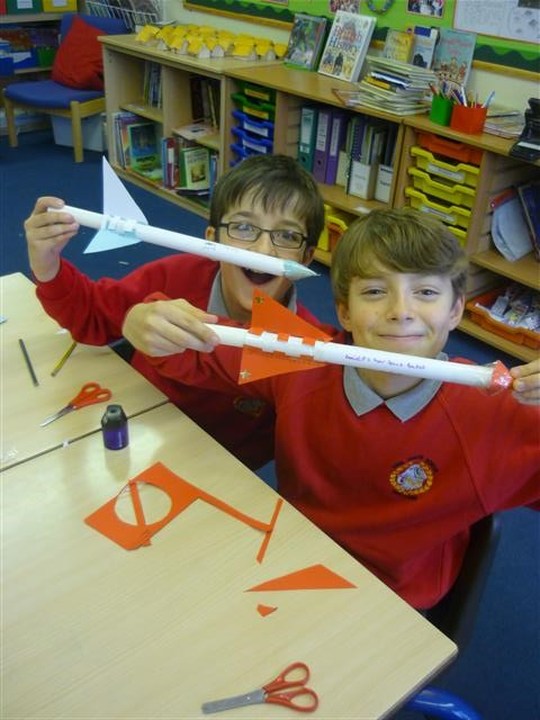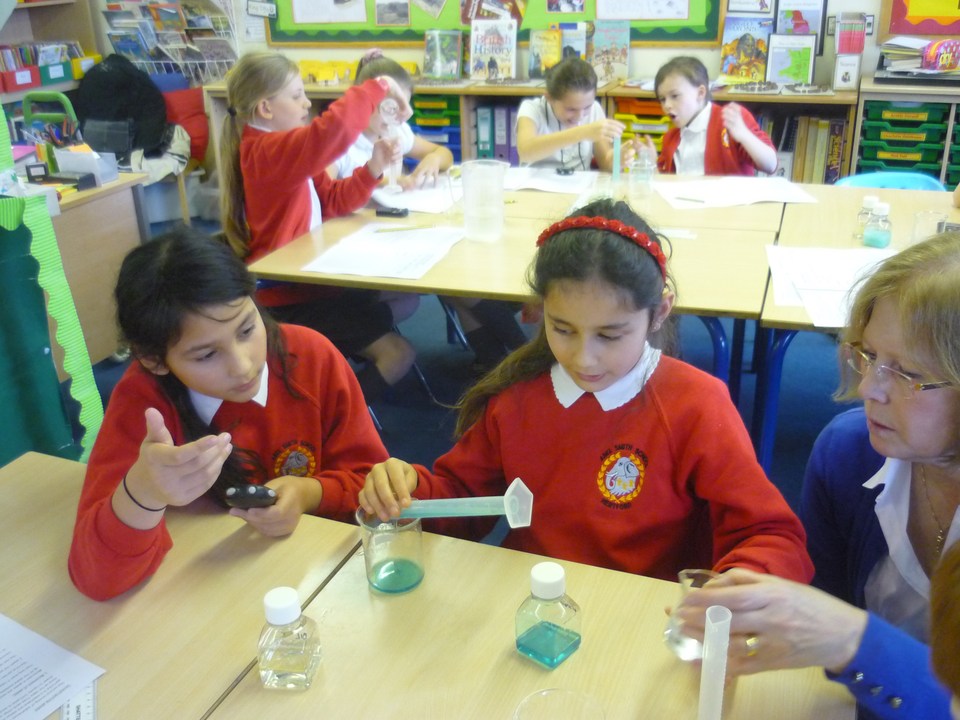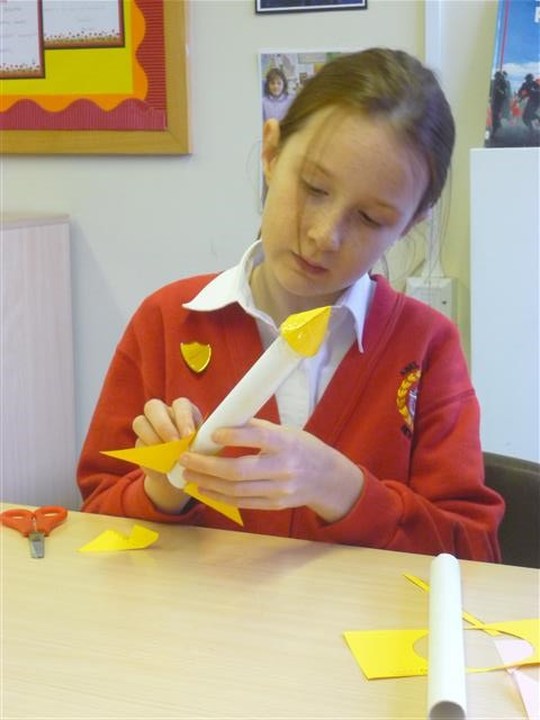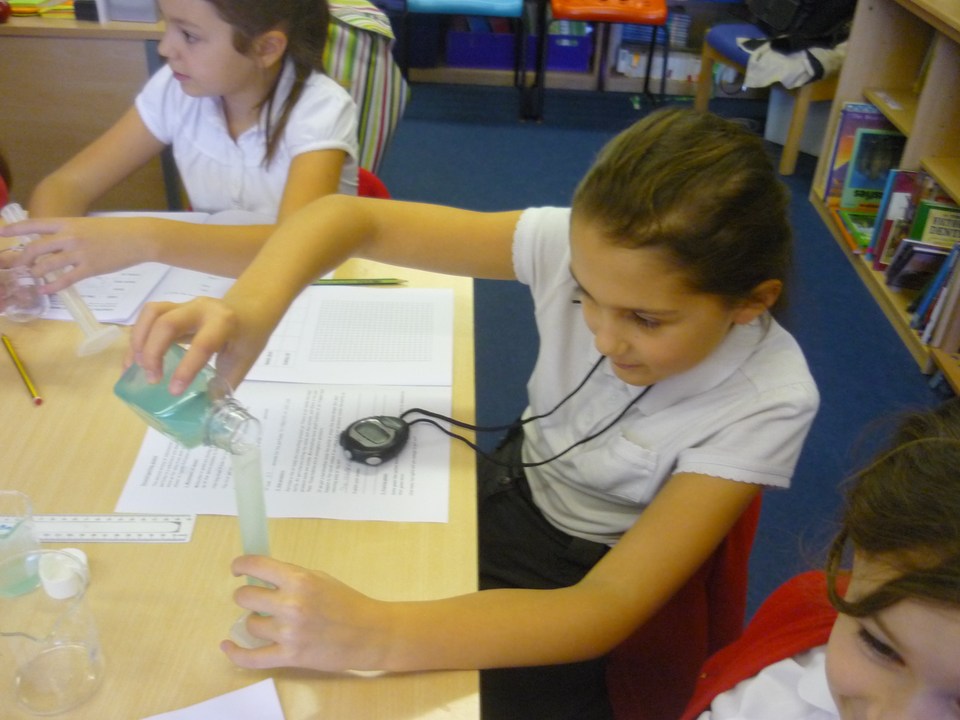 Youth Conference
We participated in a Youth Conference with the theme of Collaboration, held at St Joseph's in the Park School. There were both primary and secondary schools there. We presented a short talk on how the School Council collaborates with all members of the Abel Smith community. It was great to hear what other schools were doing too. Why not ask us about it?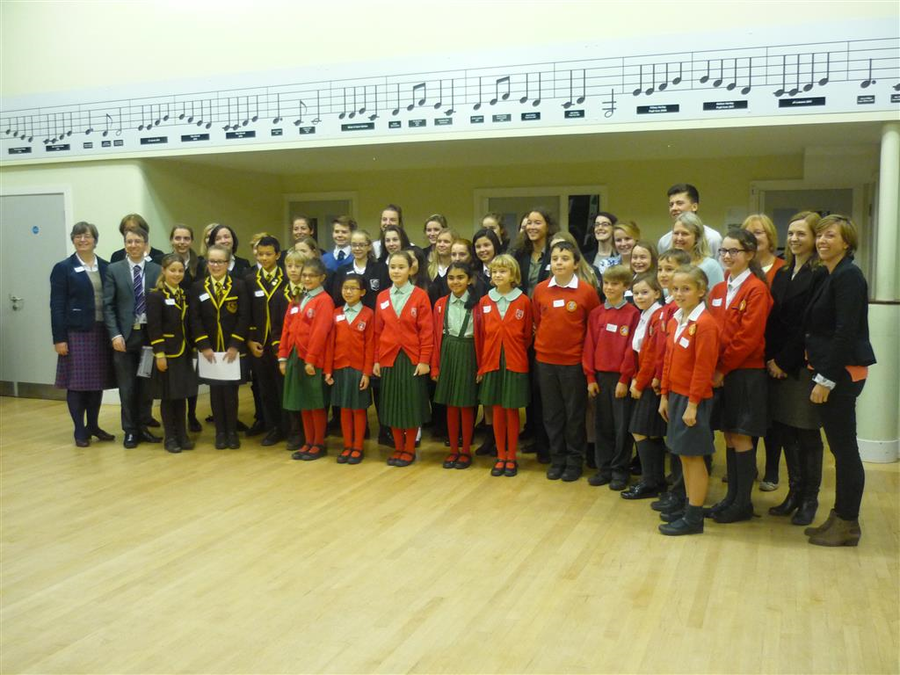 We are 101st in the Country!
Stop Press!!!
This week in The Sunday Times, Abel Smith school has been ranked 101st in a list of the top state primary schools in the country. The three English scores received in KS2 were averaged and added to the maths results from Key Stage 2 SATs to produce this ranking. Wow! What an achievement to be proud of.
A huge well done to the children, parents and staff of Abel Smith School.
Poppies and Poetry Day
What a fabulous week we had last week at Abel Smith. As an extra special celebration of the centenary of World War 1, Abel Smith held a poppies and Poetry day.
The children spent the day learning about remembrance, and considered the sacrifice that thousands of men and women I the armed forces have made throughout WW1, WW2 and in more recent wars. The children spent the day learning about the wars, writing poetry and creating model poppies. A big thank you to all the parents for taking the time to create such wonderful costumes. All donations will be given to 'Help for Heroes'.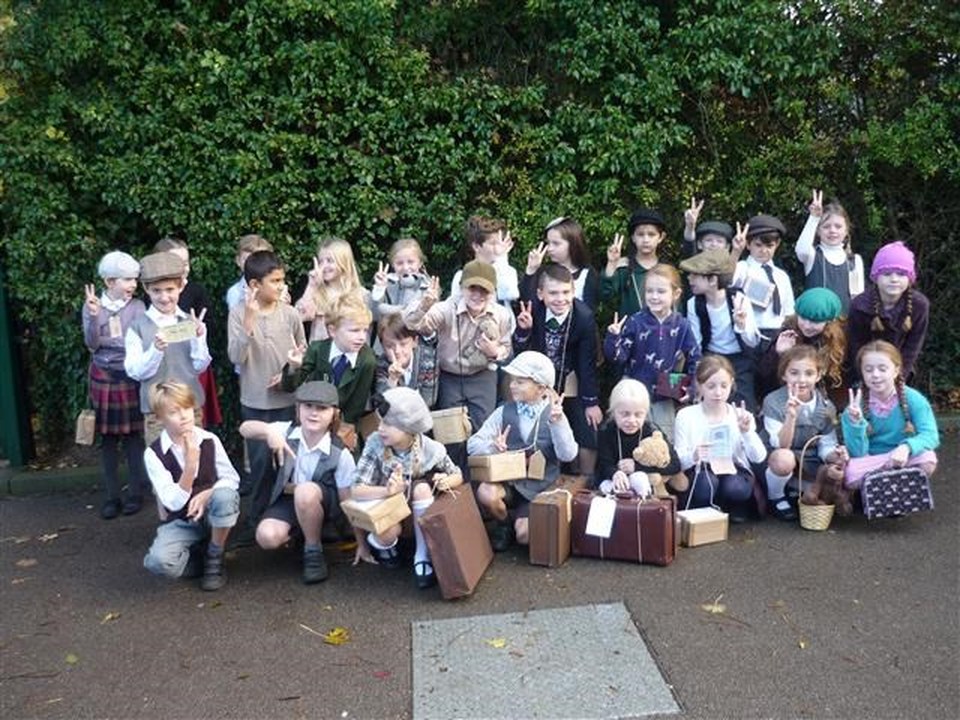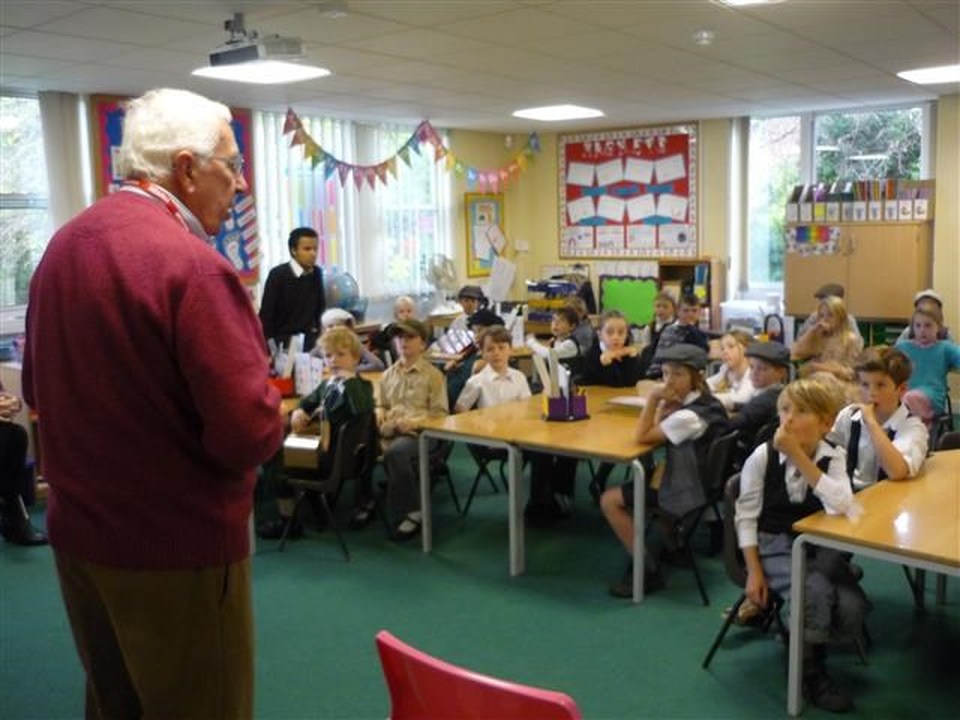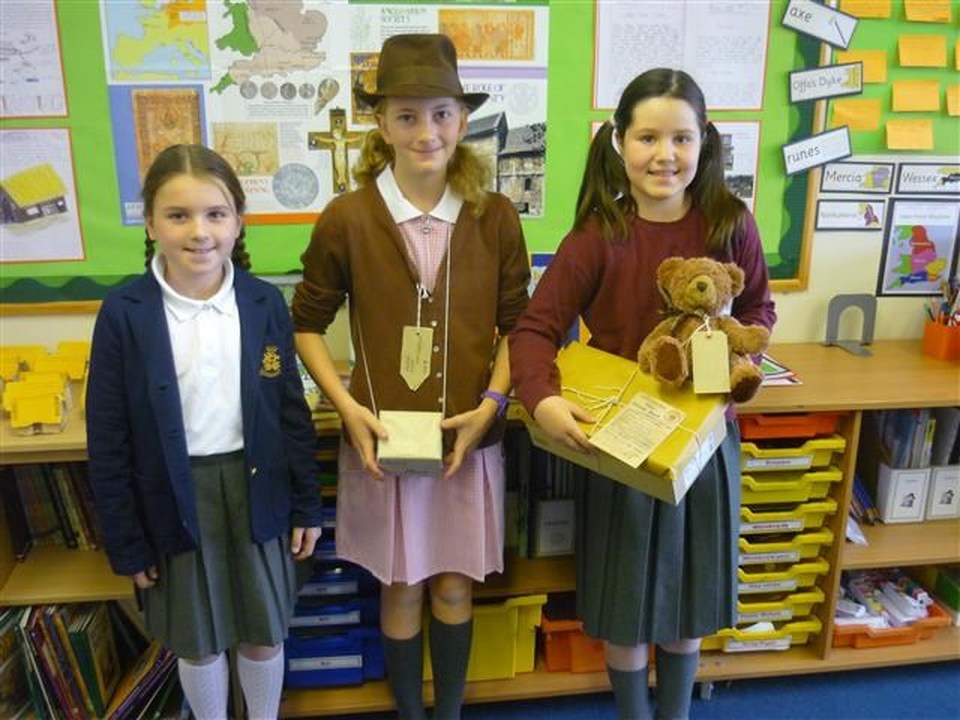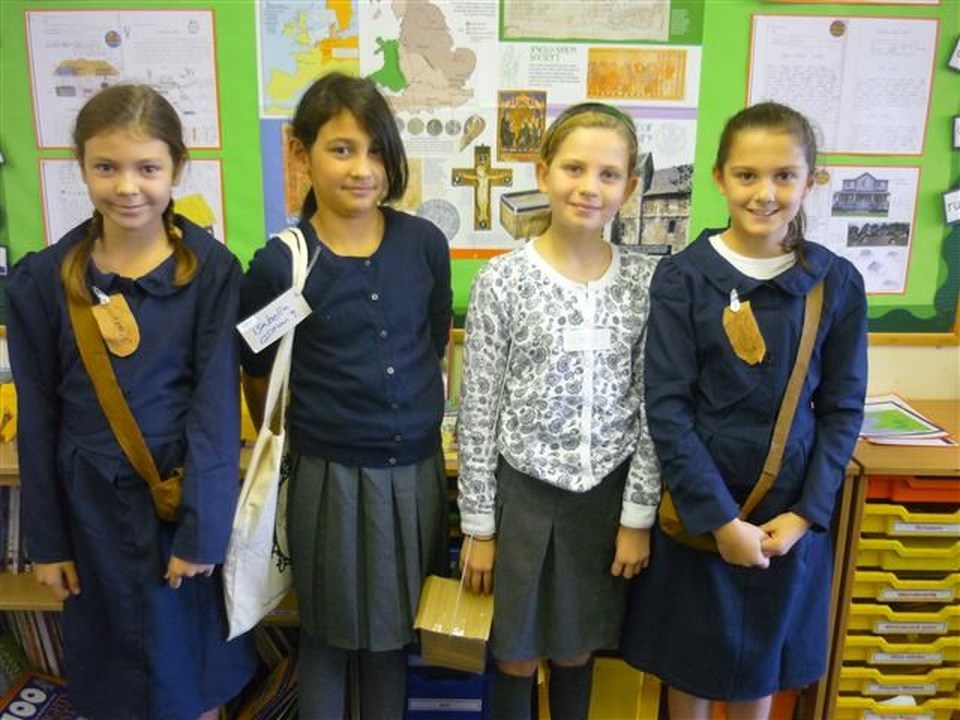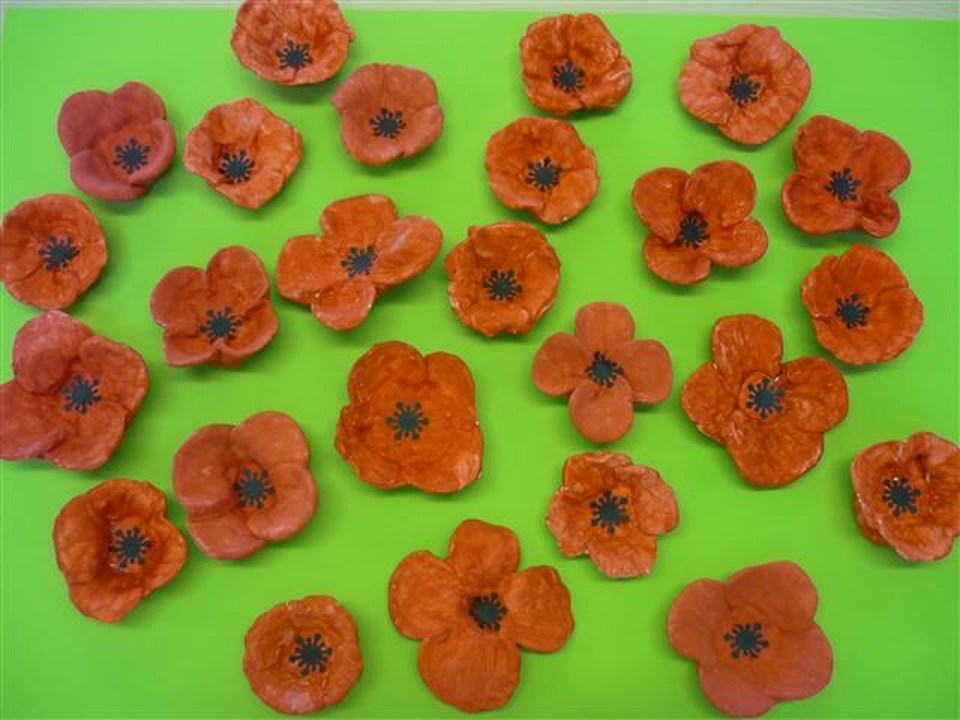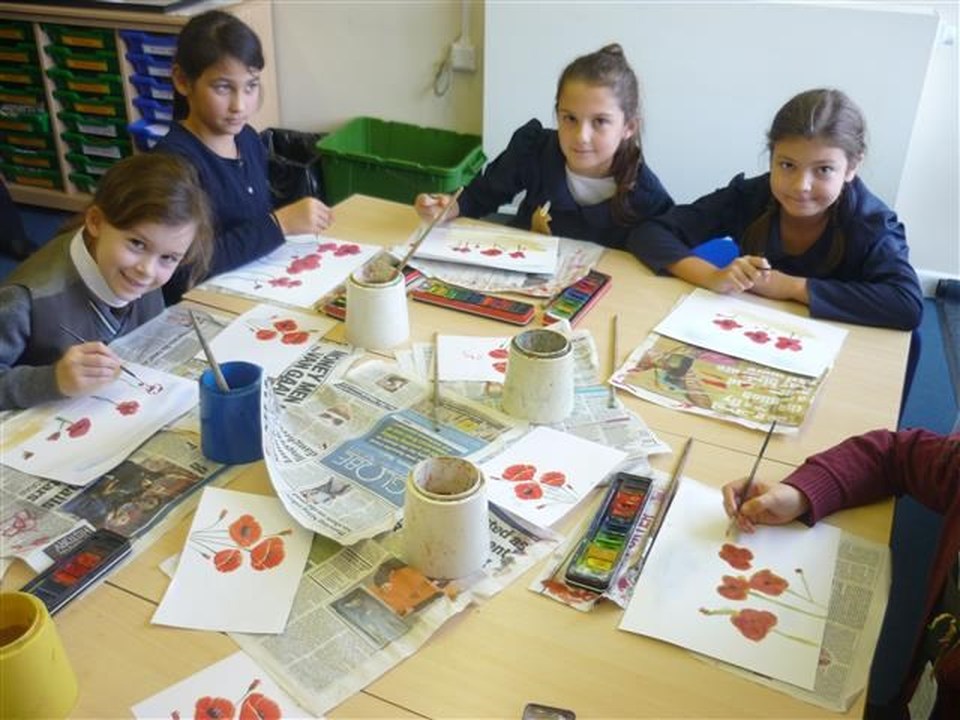 Anti - Bullying Week
This week at Abel Smith we have been learning about anti - bullying. Each class has focused on anti - bullying during their Literacy lessons, alongside their normal SMSC lessons. The school council has been promoting anti - bullying week by selling 'Abel Smith says No to Bullying' wristbands. We have been selling these wristbands to raise money for ChildLine. ChildLine is the UK's free, confidential helpline dedicated to children and young people. A big thank you to the parents for all of their support!
Hertford Book Festival
We were lucky enough again this year, to celebrate the Hertford Book Festival. Reception walked up to the Hertford Theatre for an author visit with the talented Emma Chichester whilst Year 1, Year 2 and Year 3 enjoyed a fantastic visit from the wonderful James Mayhew. All of the children and staff watched astonished, as James told us a wonderful story and created a picture (whilst drawing upside down!) for us all to illustrate.
The children were truly awe - inspired and many children left school that day with brilliant ideas for writing stories! Do you have any stories that your child has created at home? If so, please do ask your child to bring them into school and share them with us! A big thank you to Mrs Hodge for organising these wonderful events!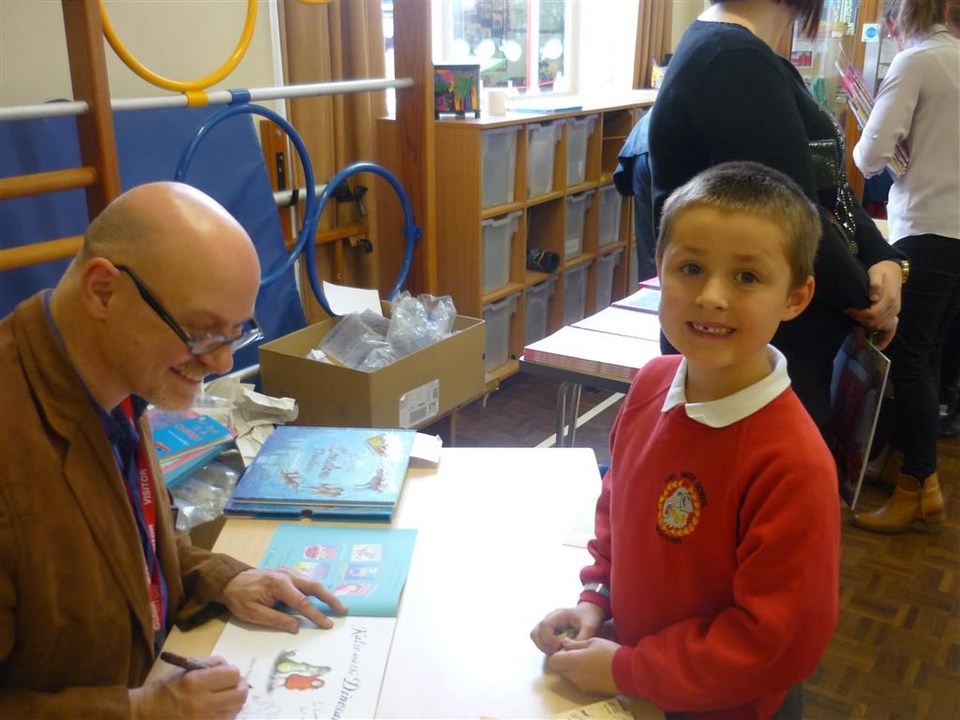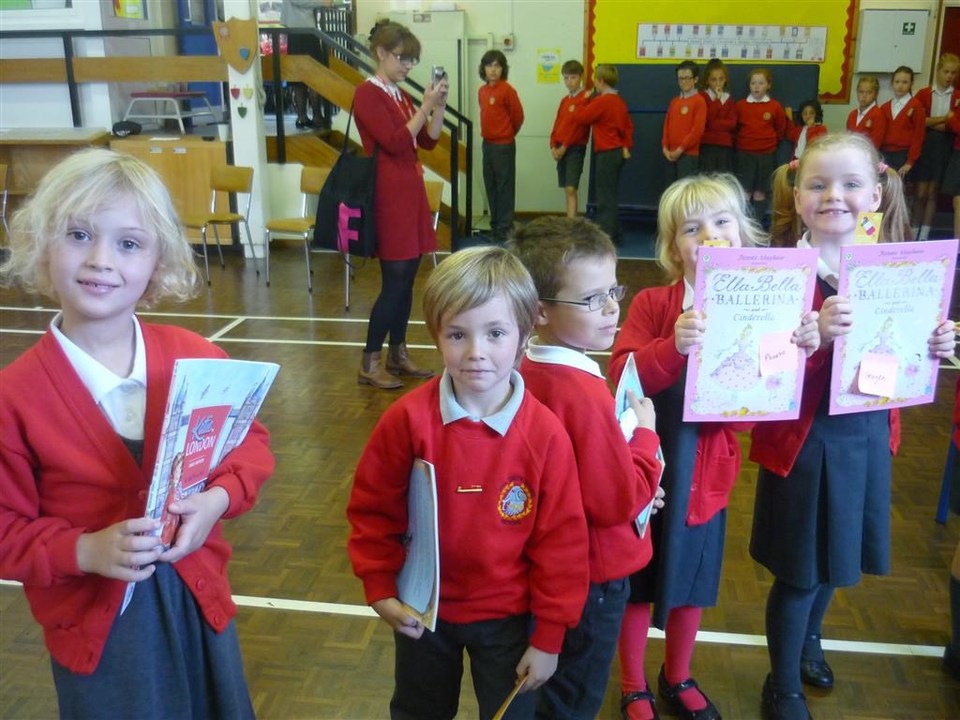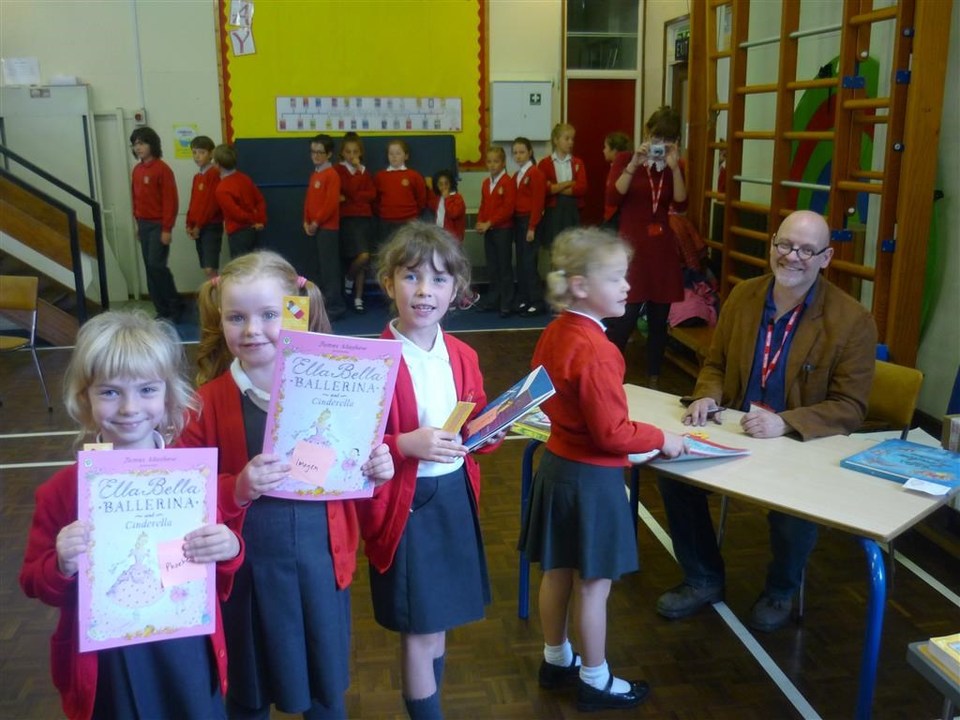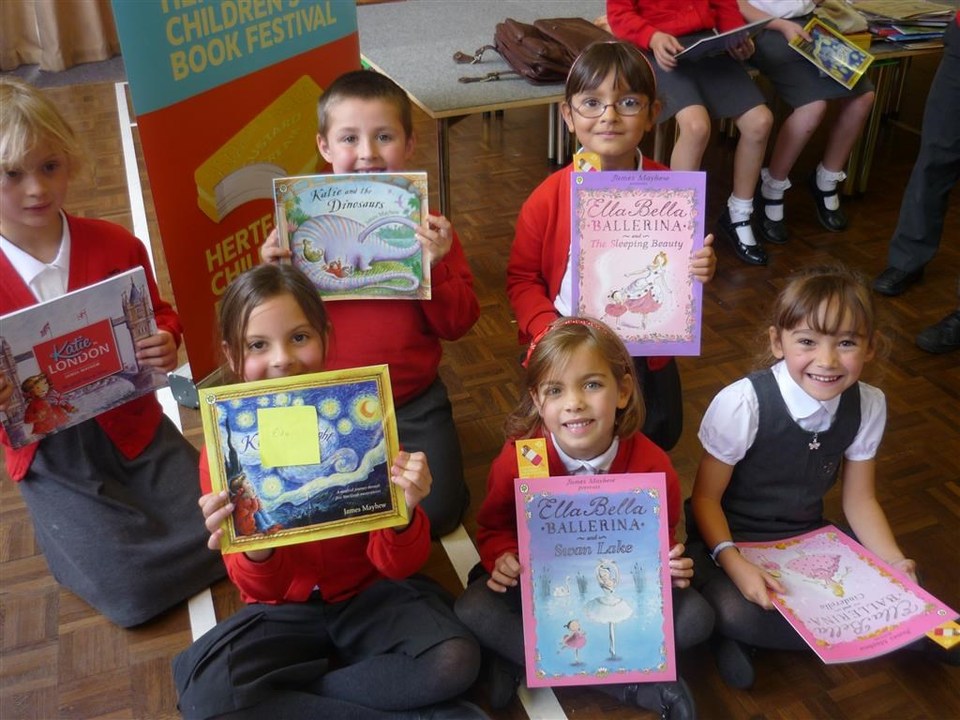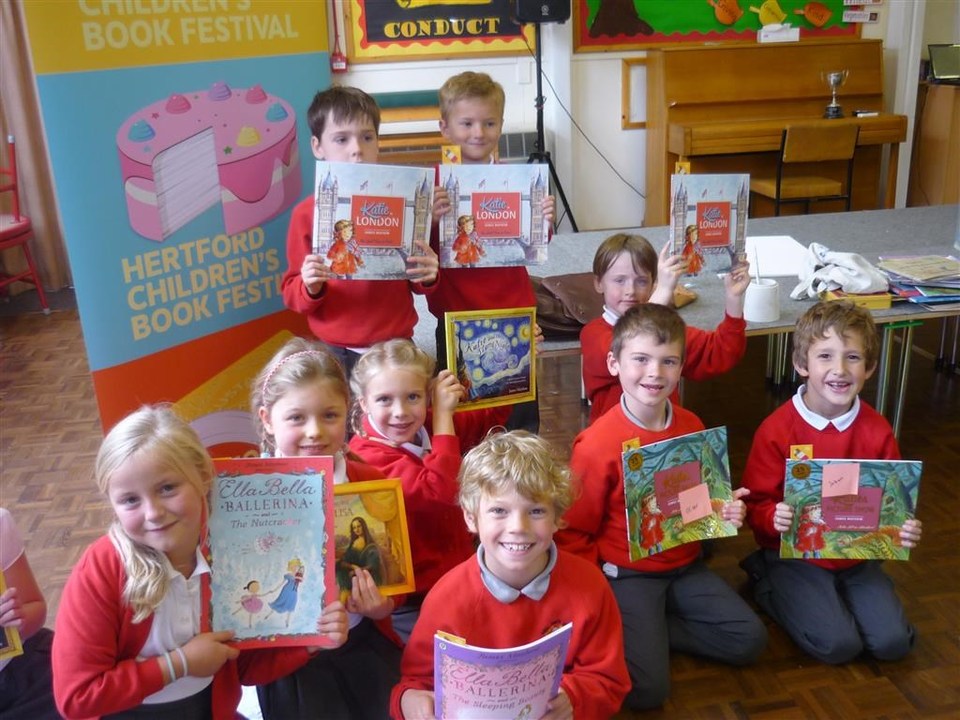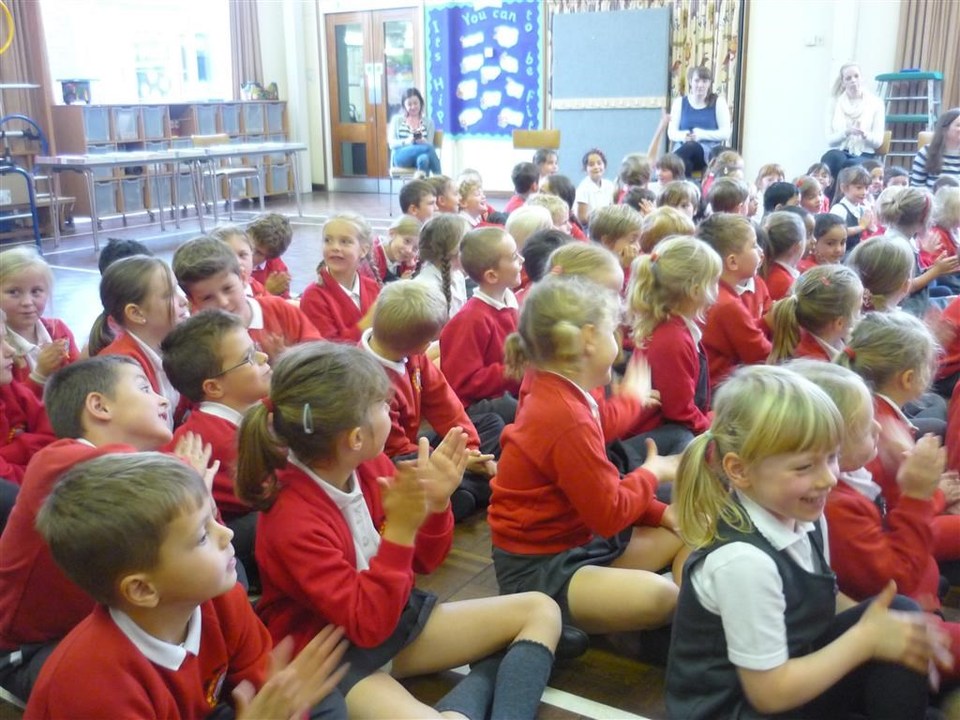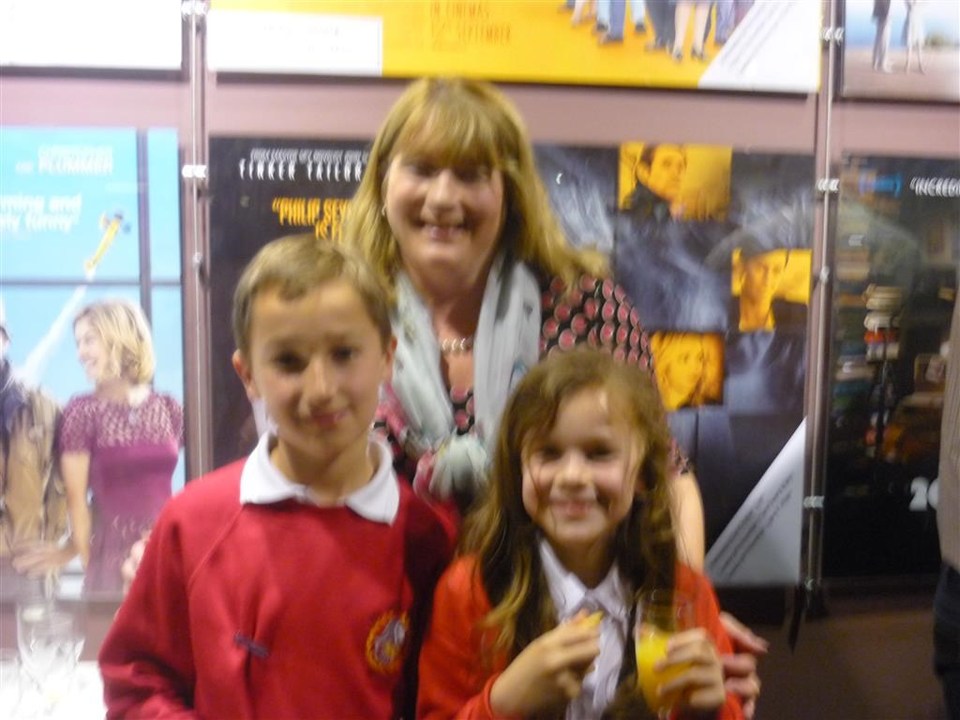 Dahlicious Day
On first glance, it looks like we have raised over 300 pounds for Roald Dahl's Marvellous Children and Macmillan Cancer Support. Thank you to all the parents for putting so much effort into creating wonderful costumes and supporting the school in their fundraising efforts. We are truly grateful for your continued support and encouragement.
Wow! What a dahlicious day we have had at Abel Smith today! We were dazzled by an array of costumes this morning as the children arrived in a sea of yellow and Roald Dahl costumes. The children participated in an array of wonderful Roald Dahl related activities in class. At the end of the day, each child shared what they had learnt over the day in a lovely assembly led by Mrs Langan. Year 6 shared their own chapters of 'Boy'; Year 5 told us so fantastic facts about Roald Dahl; Year 4 taught us how to recognise a witch; Year 3 re-enacted a court room scenario and decided how Fantastic Mr Fox should be punished for his crimes; Year 2 shared some pranksand Year 1 read an extract from George's Marvellous Medicine.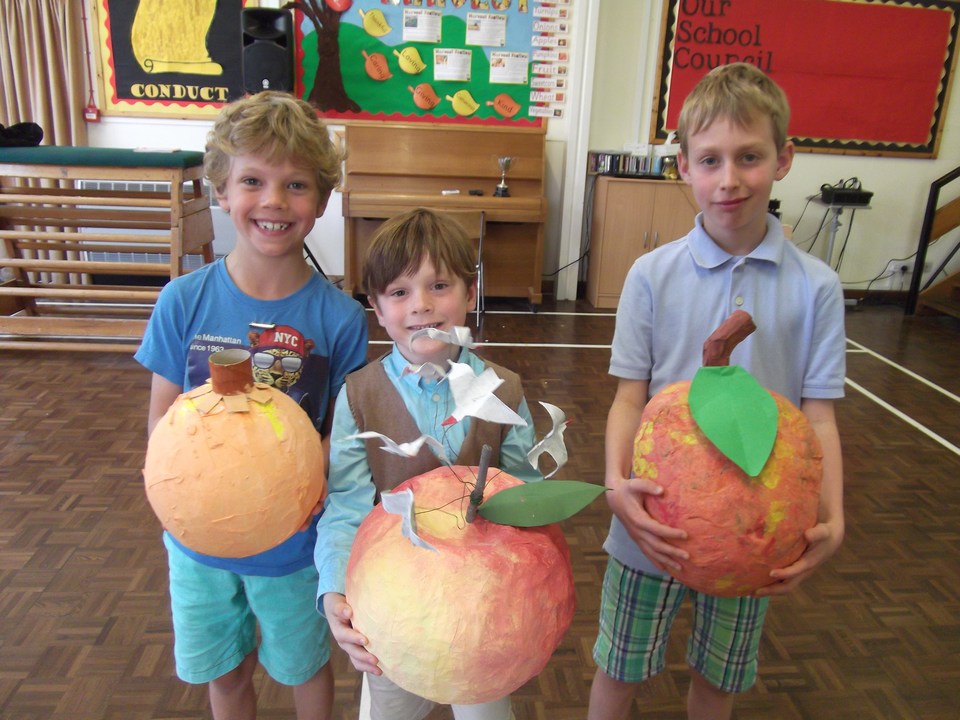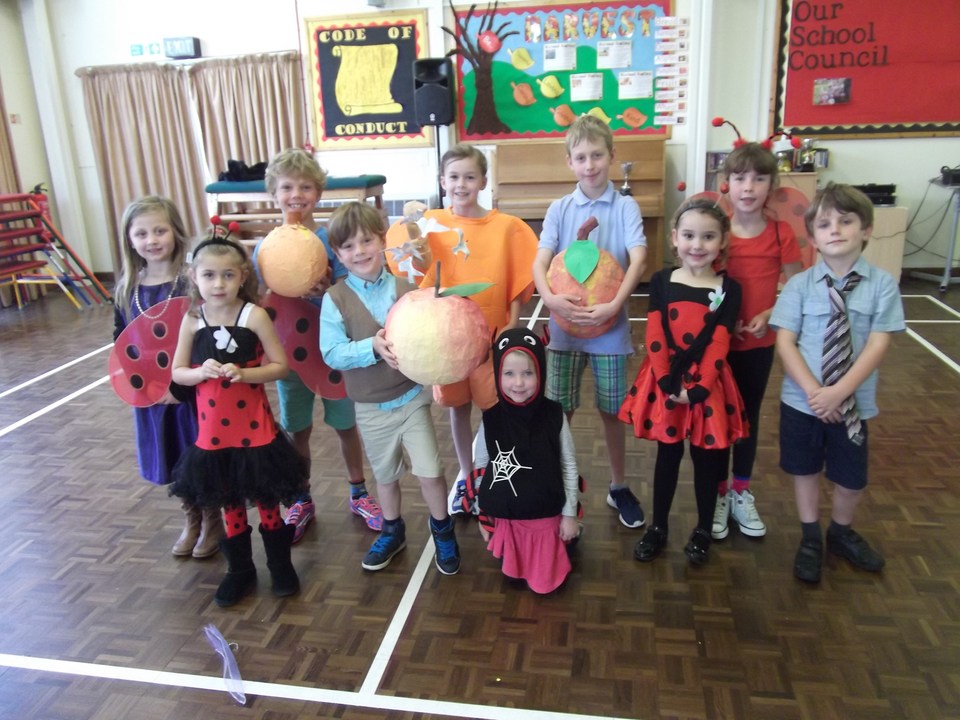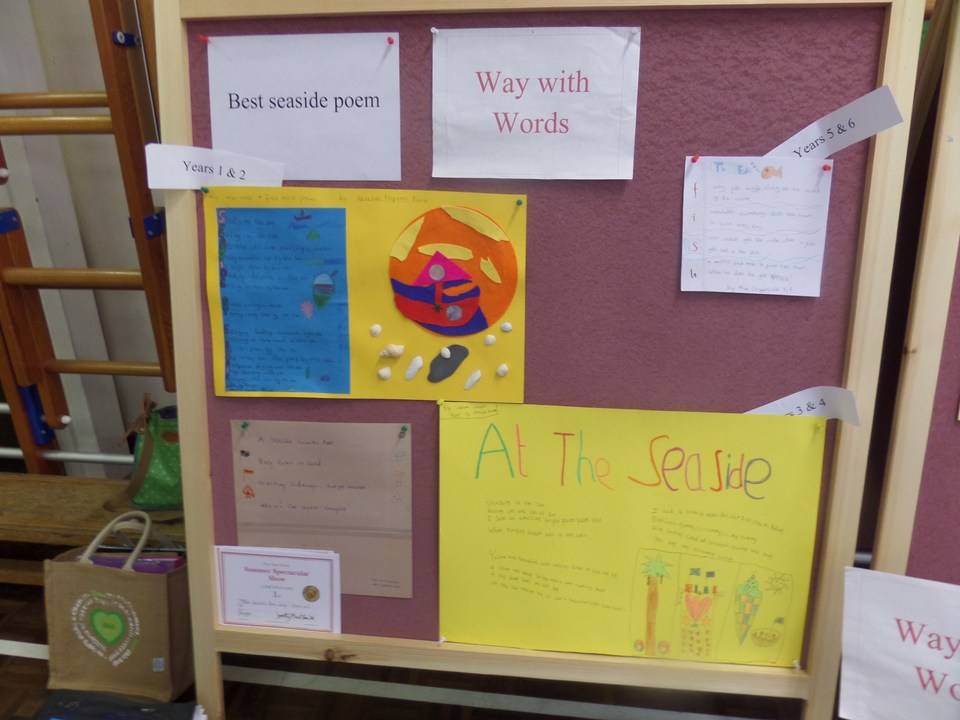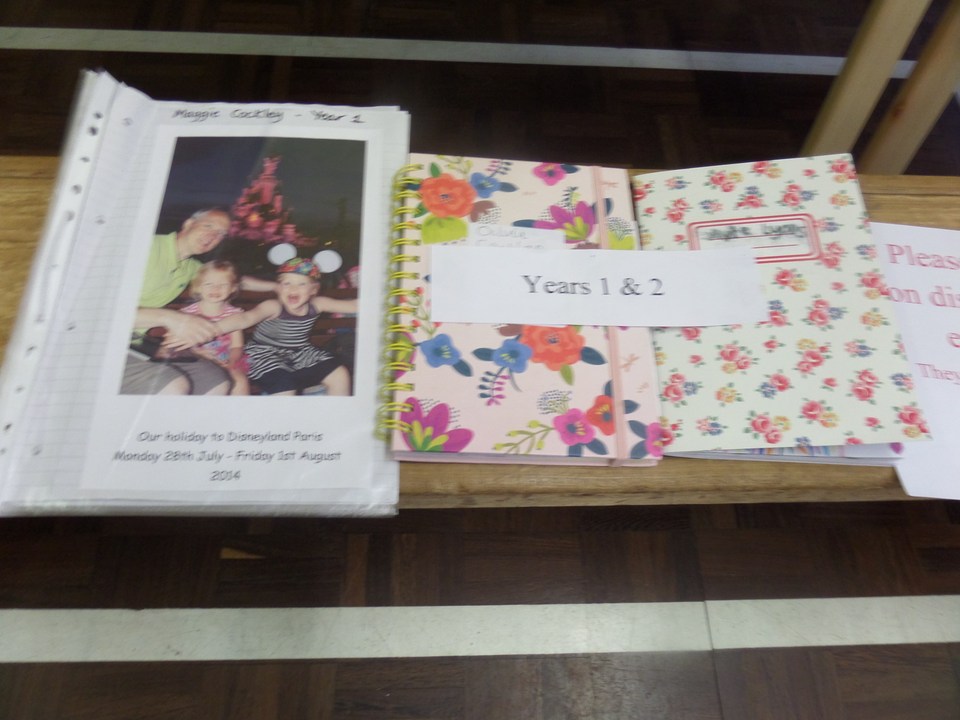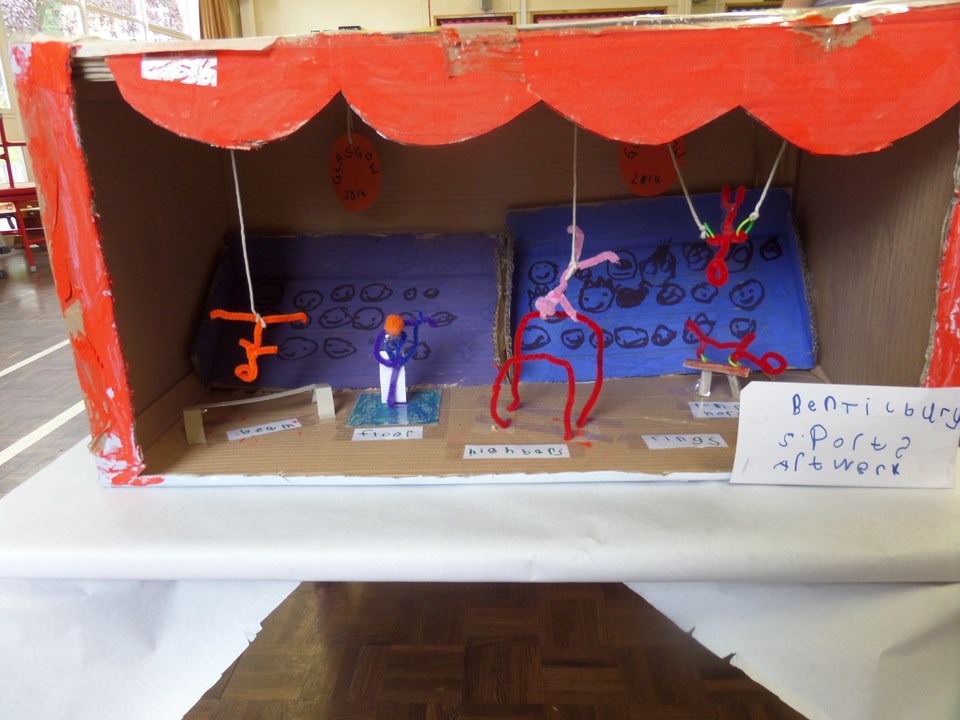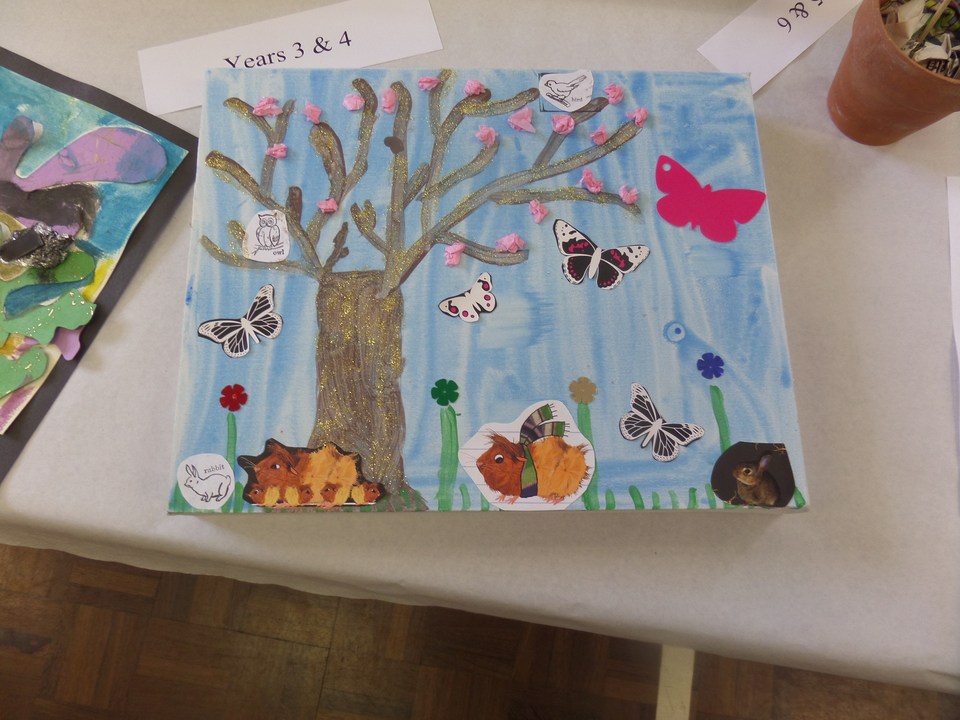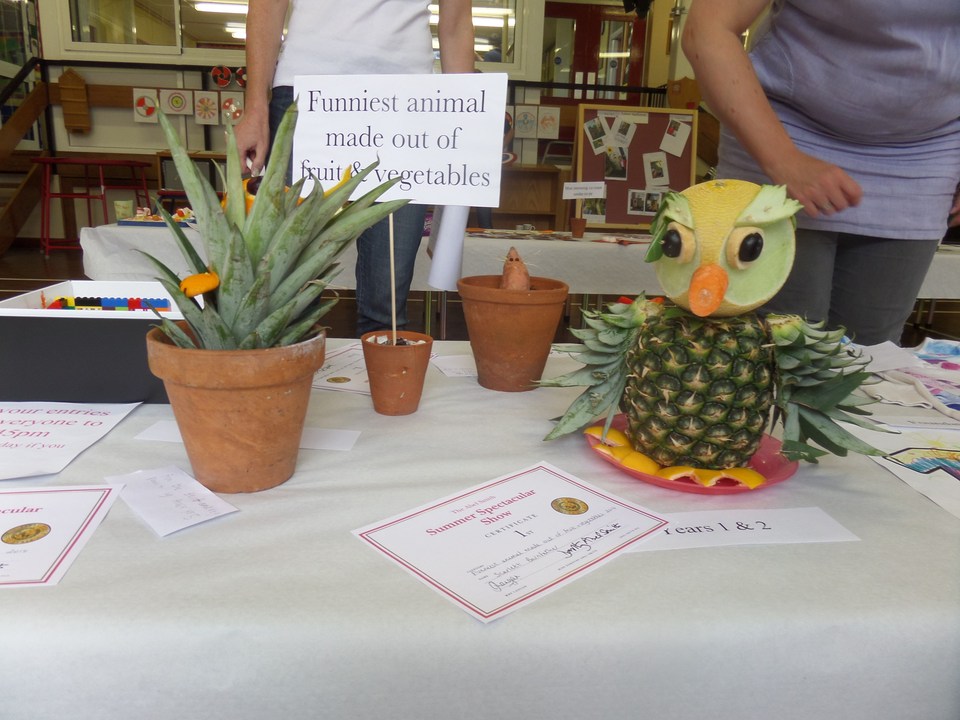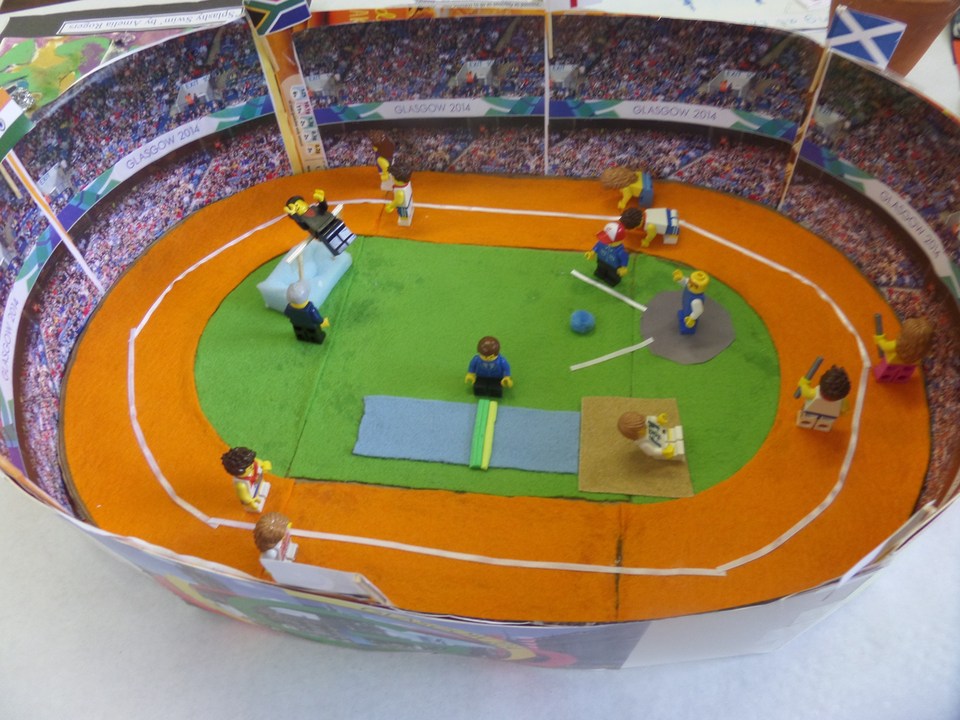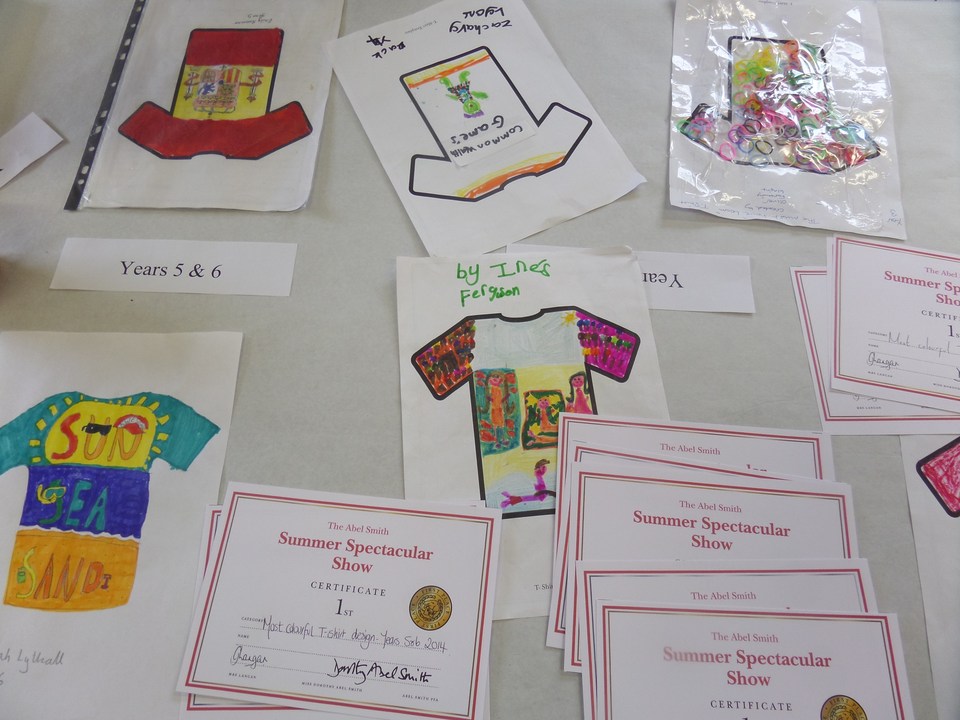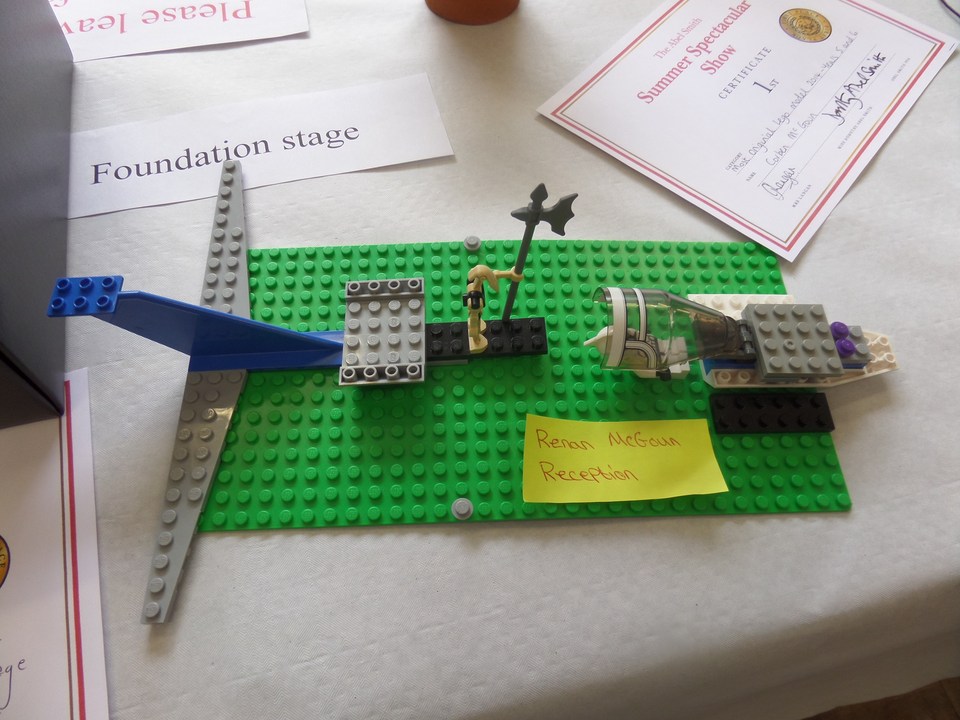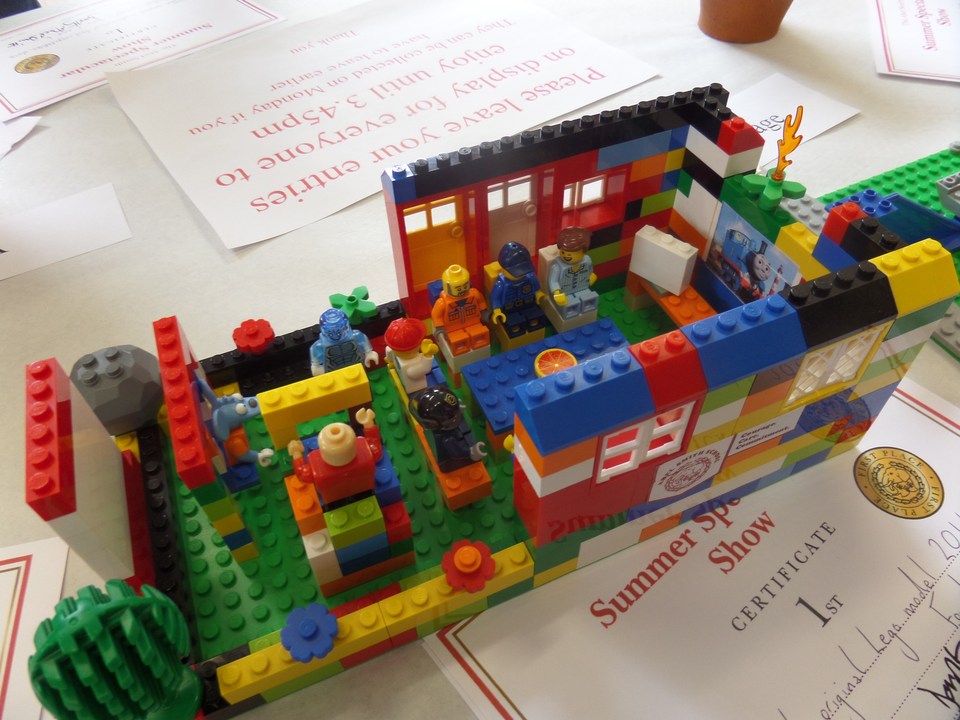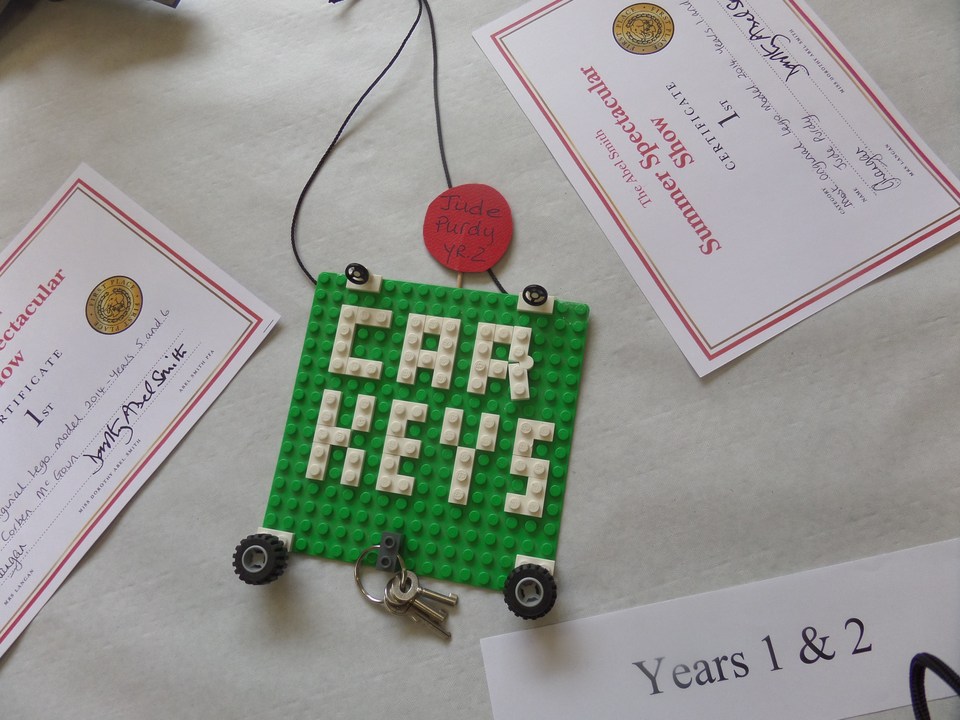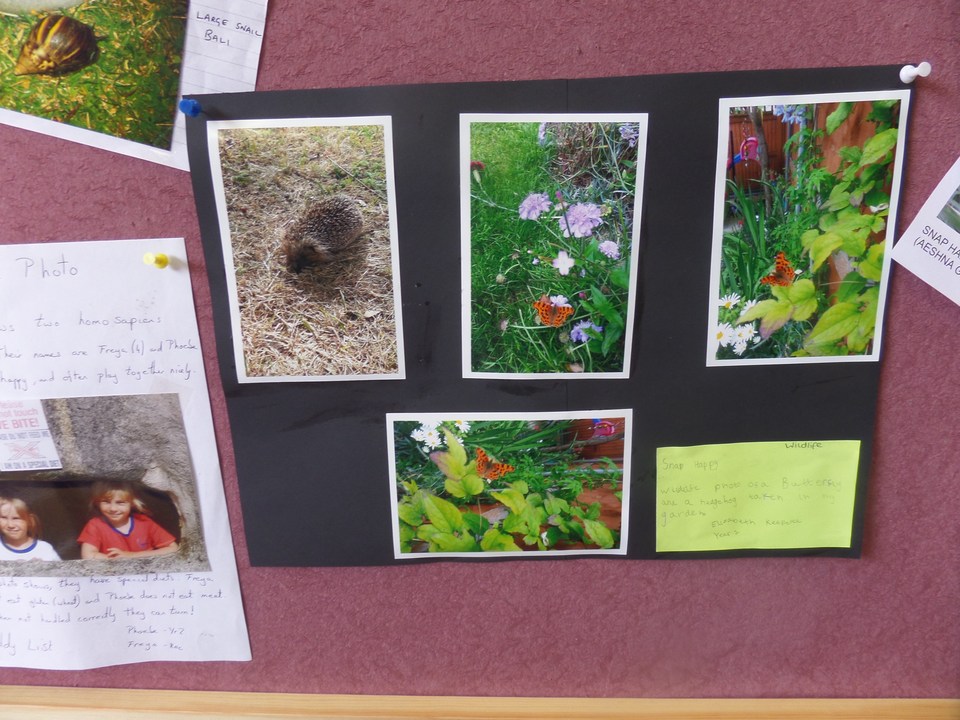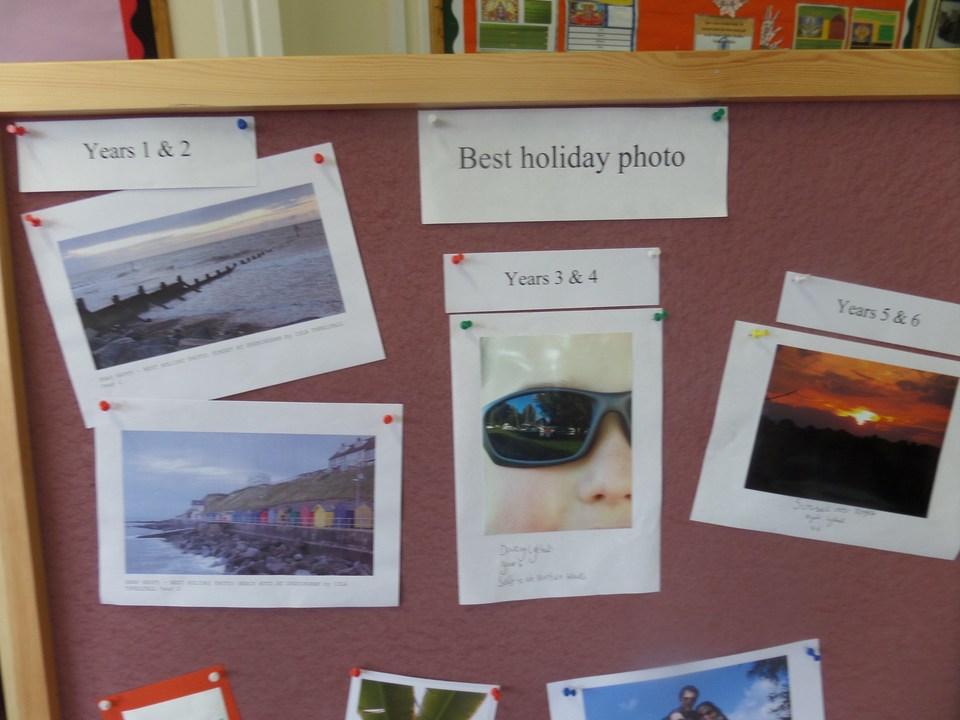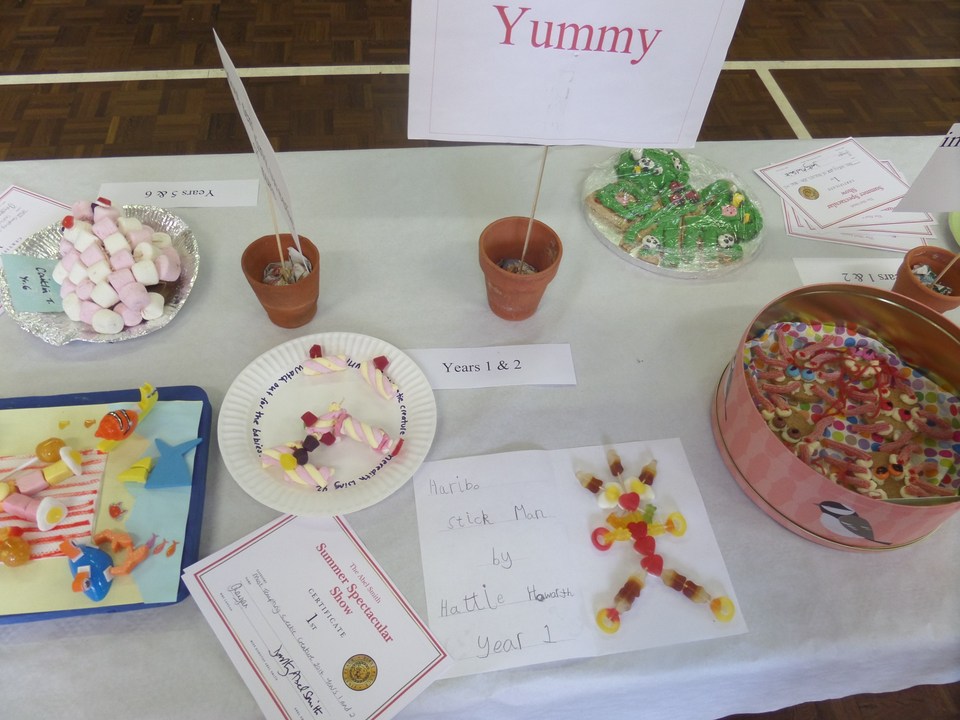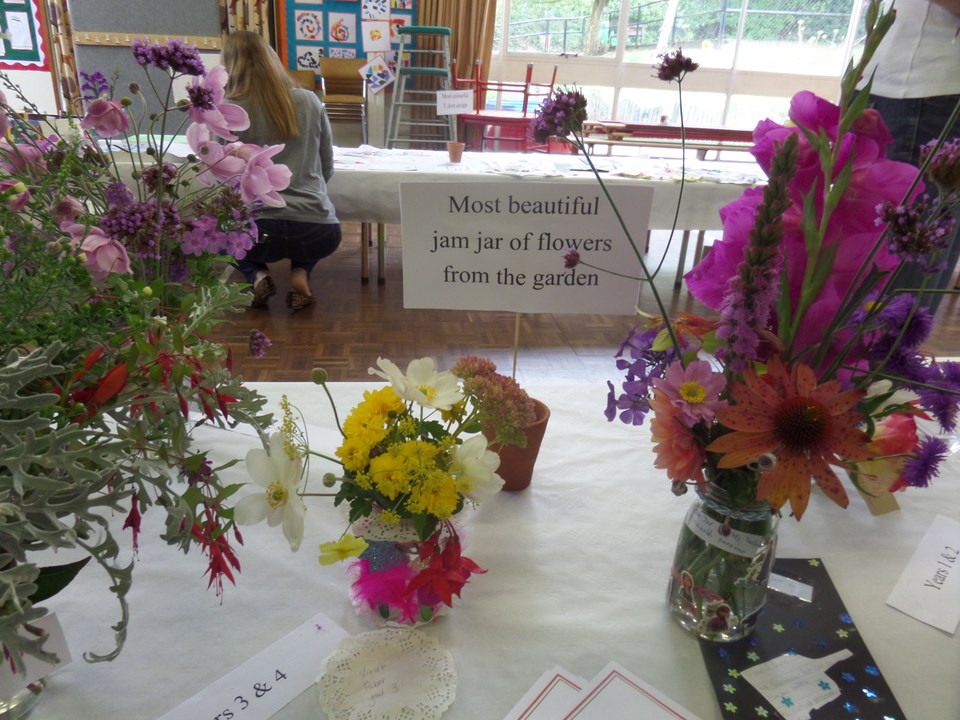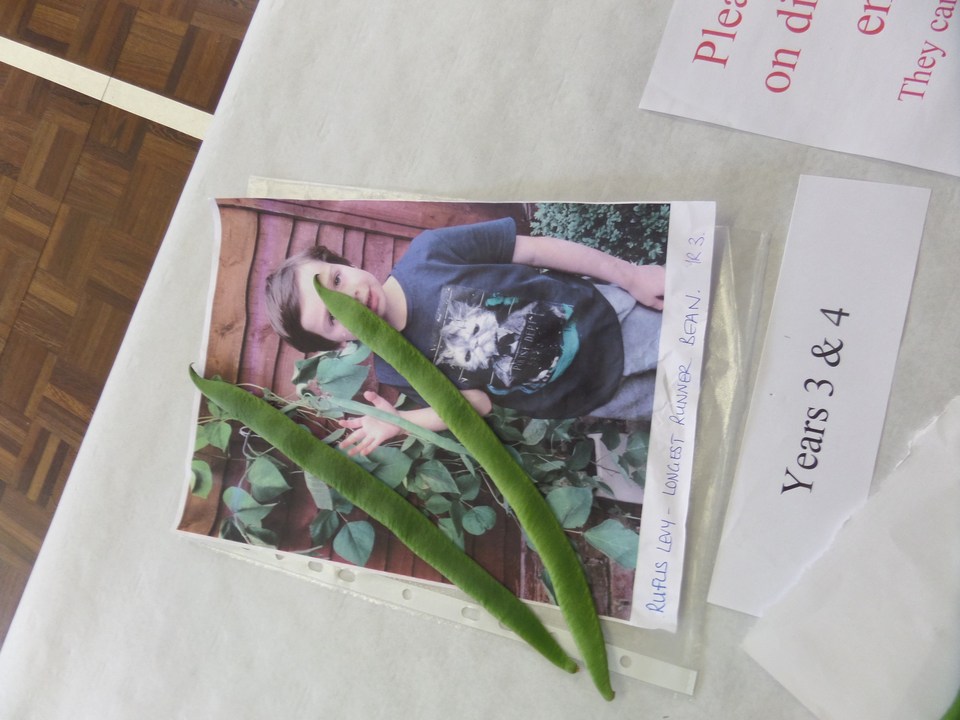 Latest School Events Events
Half Term Holiday

25

May

2015

Abel Smith's Got Talent

05

Jun

2015

Year 4 residential to Hudnall Park

10

Jun

2015

Year 5 Trip to Synagogue

11

Jun

2015

Sports Day TBC

18

Jun

2015

09:30 am - 12:00 pm @ School Field