Welcome to Year 3
Mrs Law and Mrs Williams
Curriculum Newsletter Summer Term 1
Homework Overview Spring Term 2
Curriculum Newsletter Spring Term 2
Curriculum Newsletter Spring Term 1
Homework Overview Autumn Term 1
Trips and Visits Yearly Overview
Awesome Egyptians
Year 3 took a whistle - stop trip back in time to the Egyptian era this half term. Whilst there, we learnt how to write in hieroglyphics, all about the Egyptian God's and even how to mummify a body! A big thank you to all our parents for our wonderful costumes!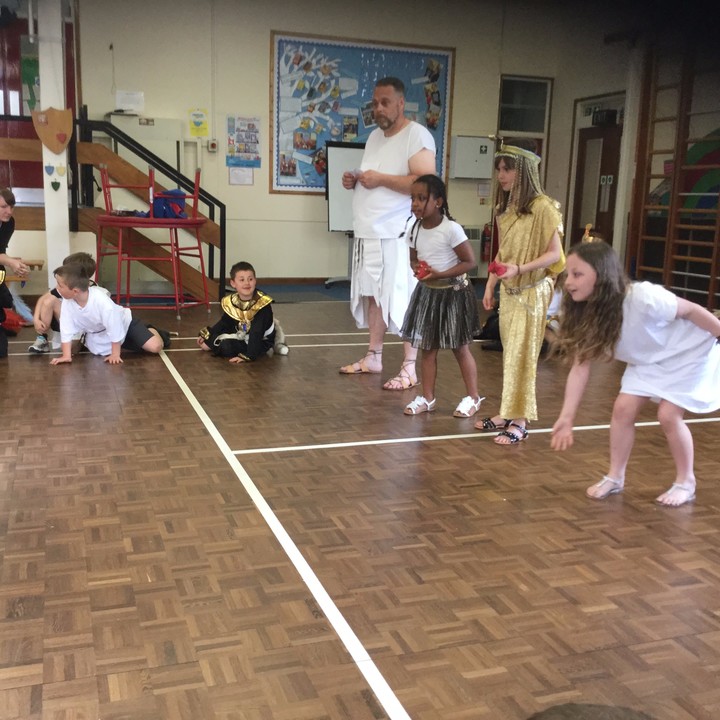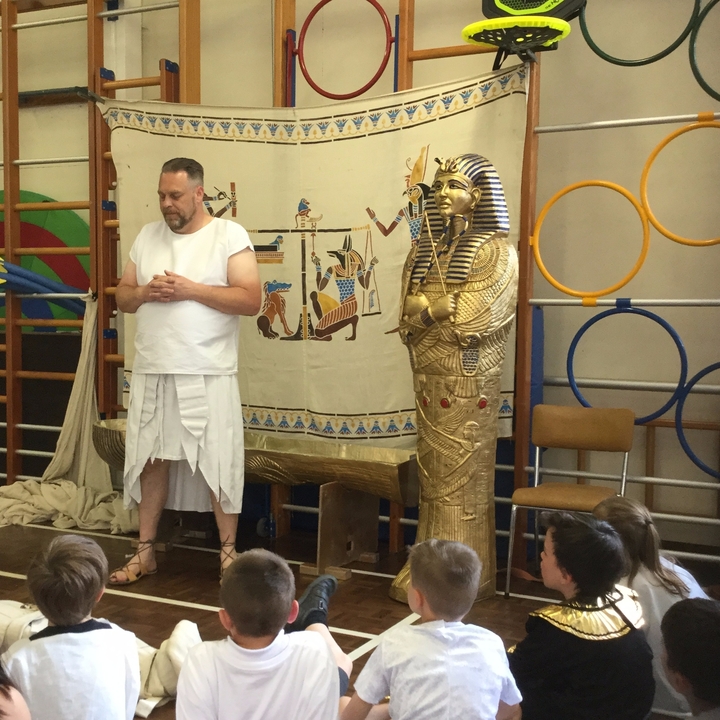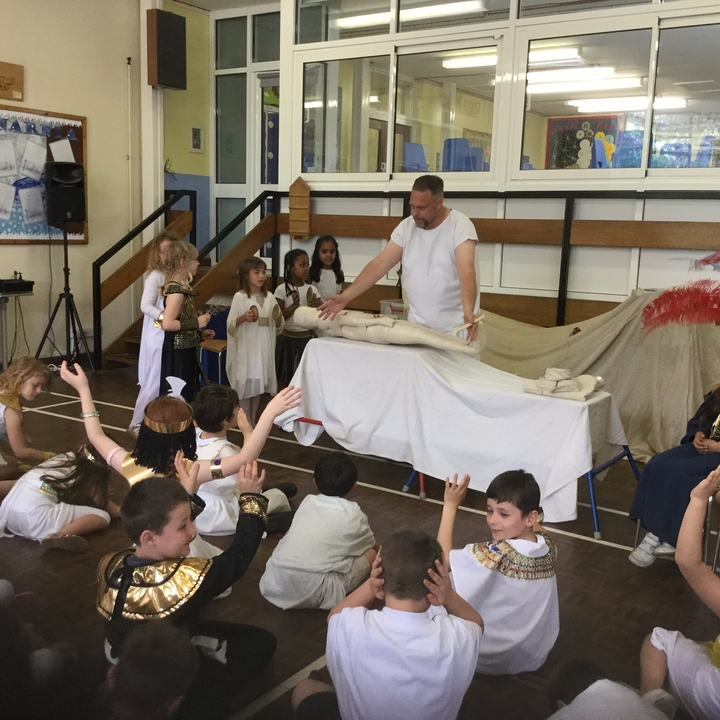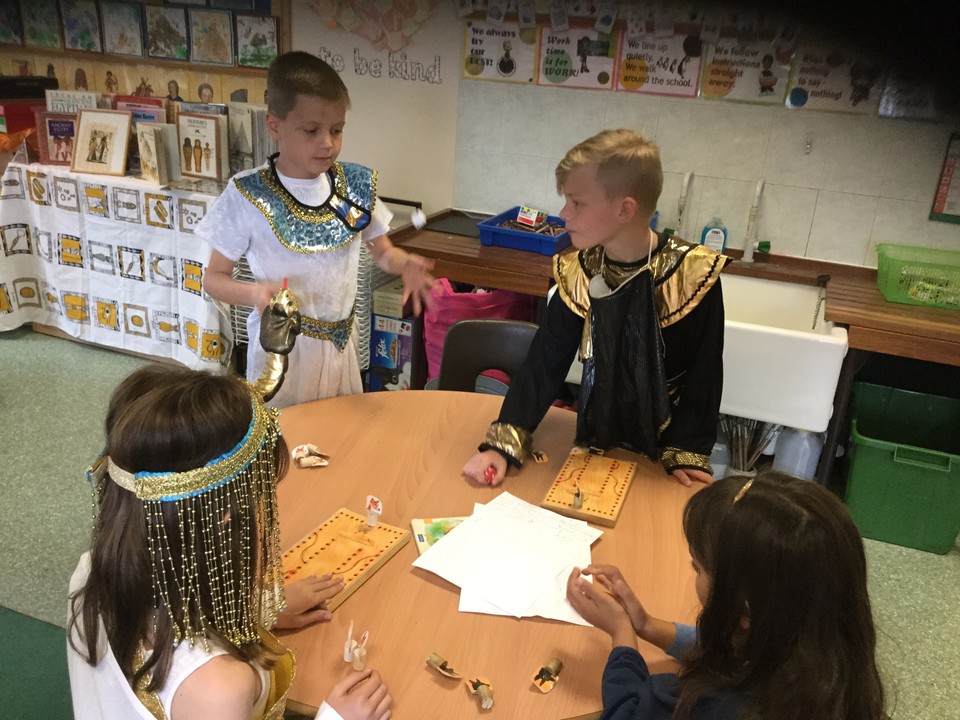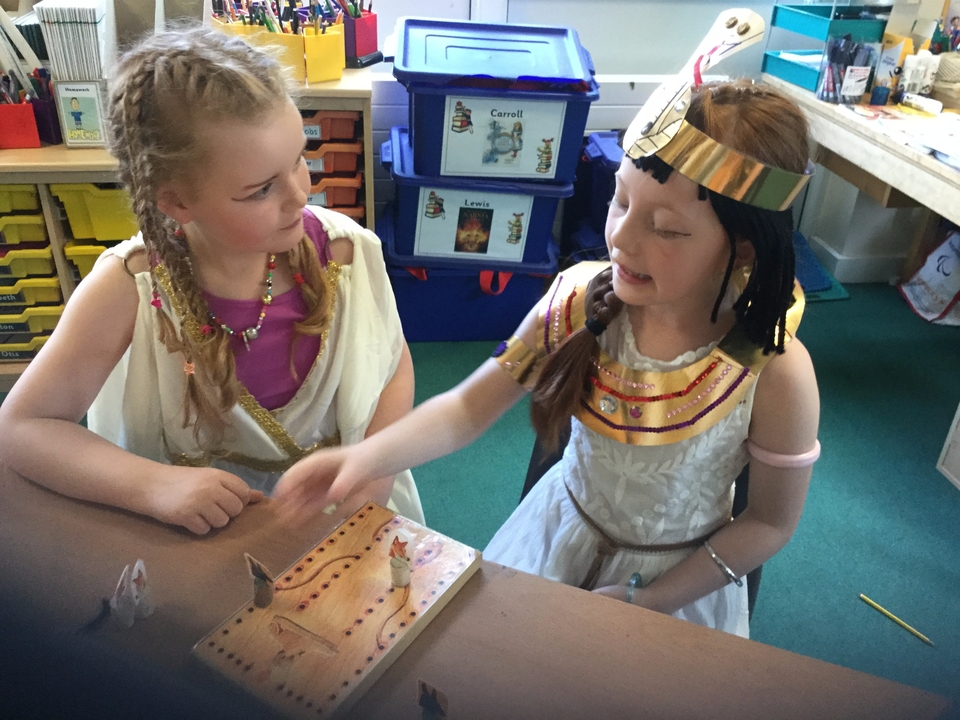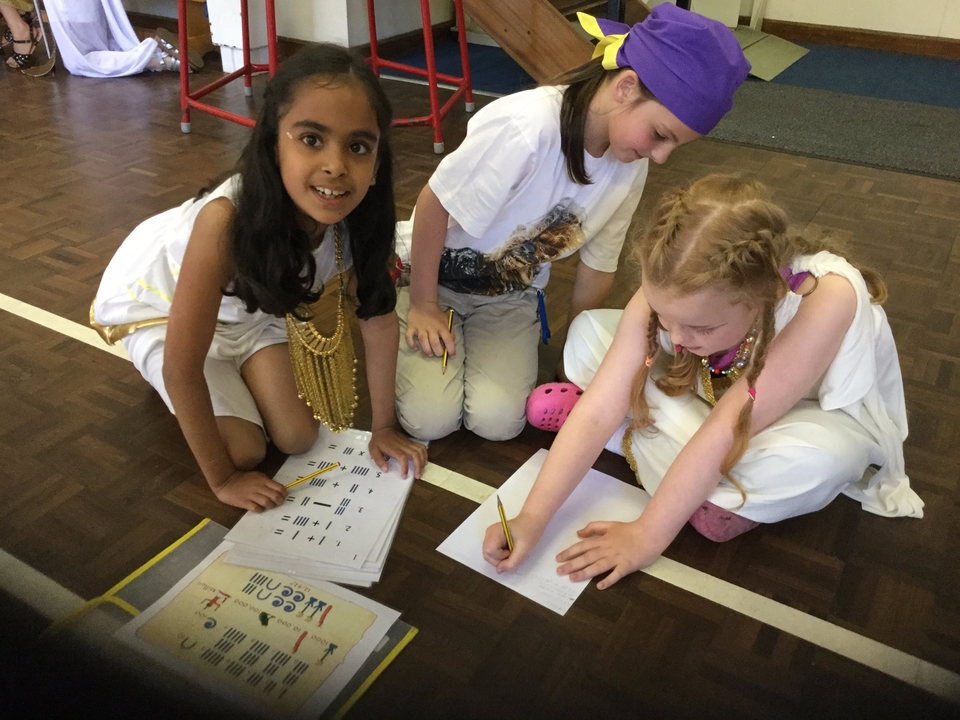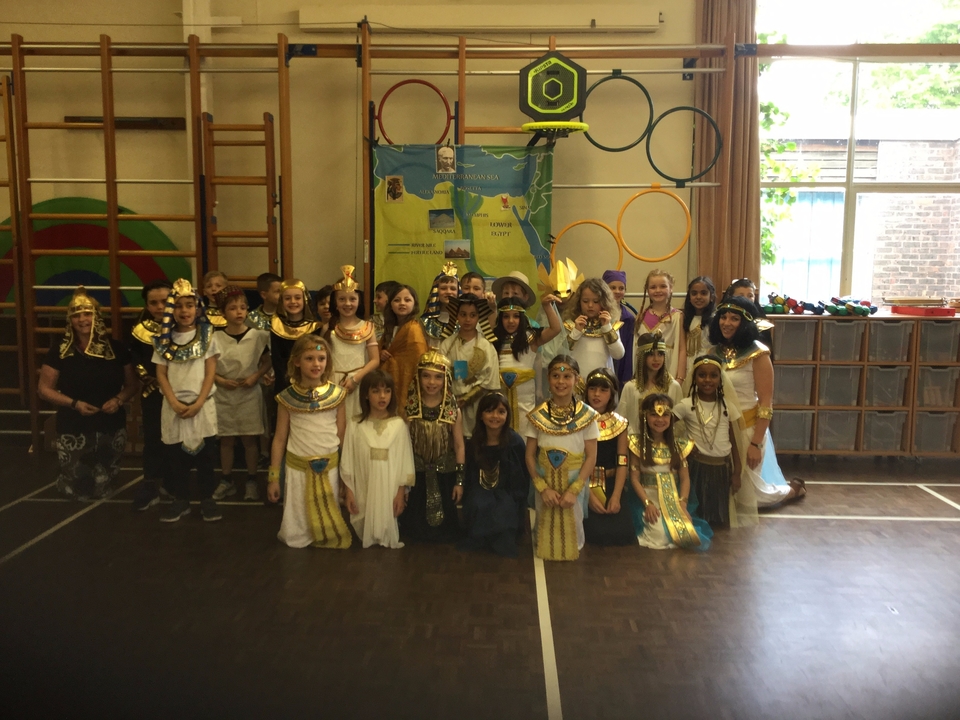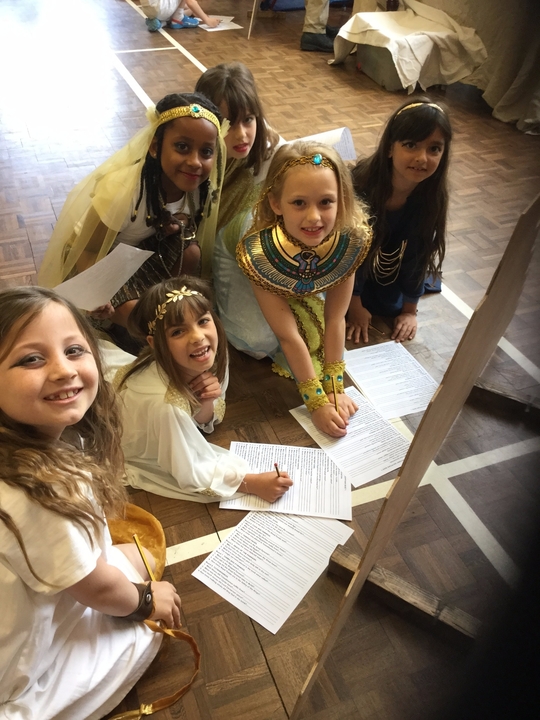 Year 3 are Scientists!
Year 3 have been very busy this half term learning about the human body. We have thought about how we can keep healthy by eating the right amount of nutrients. We have considered our diet and how it is different to the diet of animals. We have learnt all about the human skeleton. In the pictures below we are putting together and labelling a human skeleton.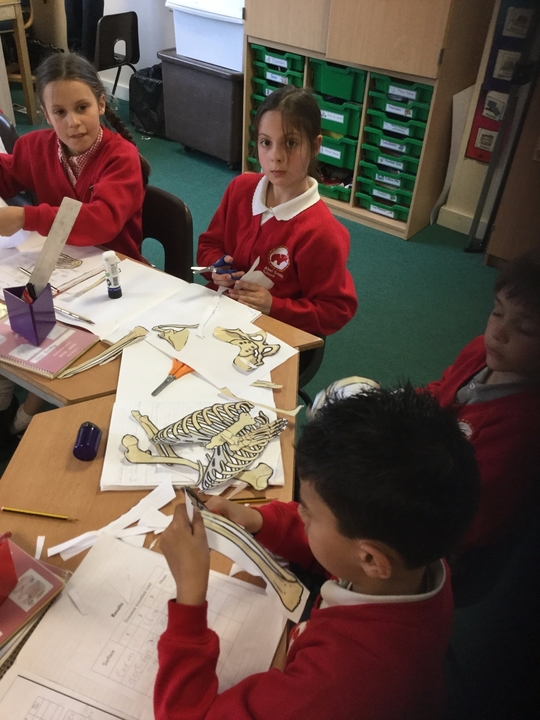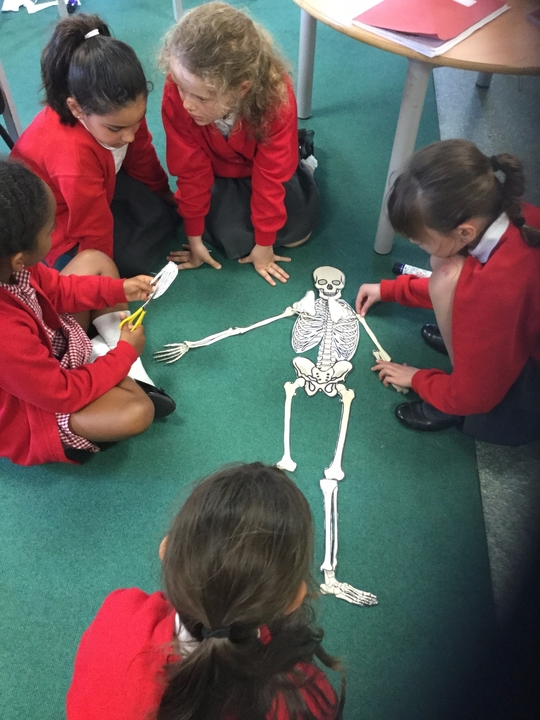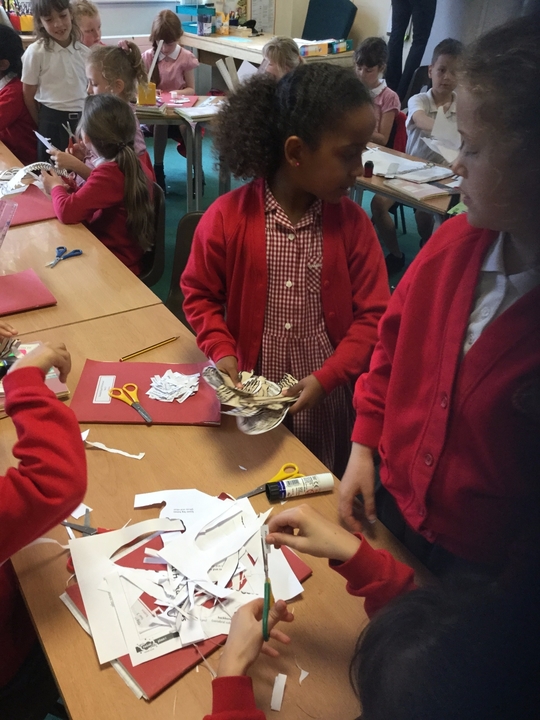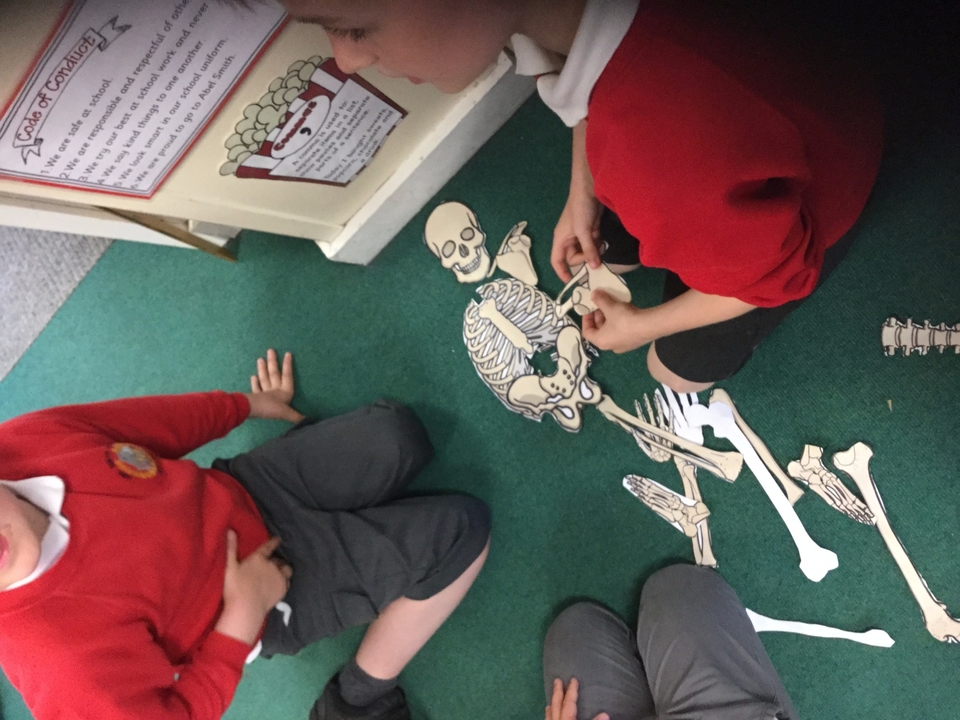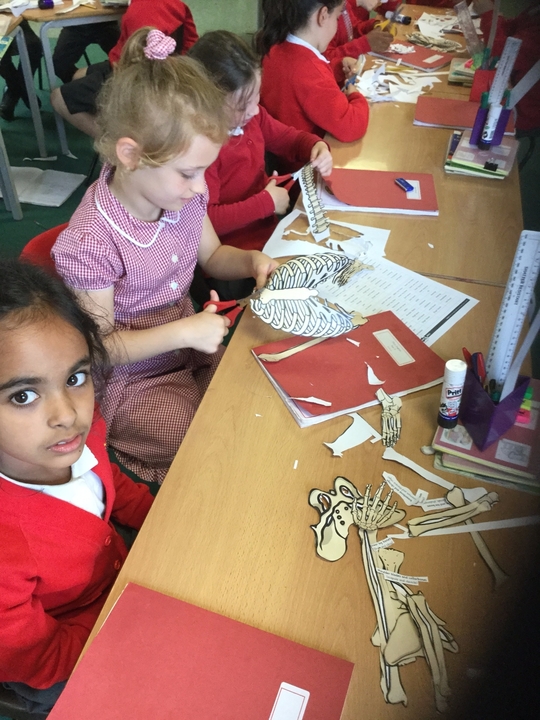 We are Computer Animators!
Year 3 have had a wonderful time over the last half term in computing. We have created our own story animations using Pivot Stick Figure. We have even created backgrounds using Paint and imported them in to our stories. Wow! Aren't we clever?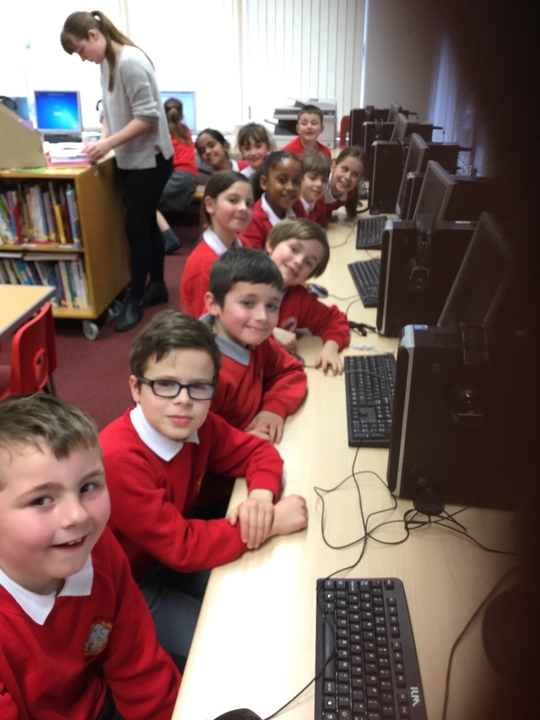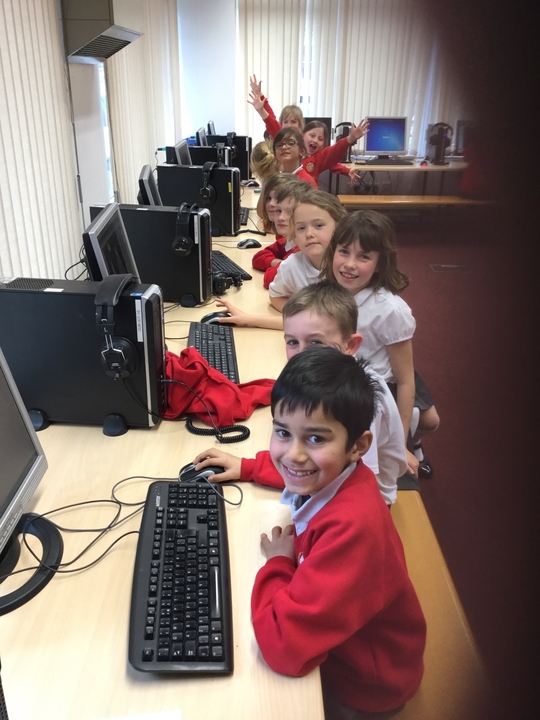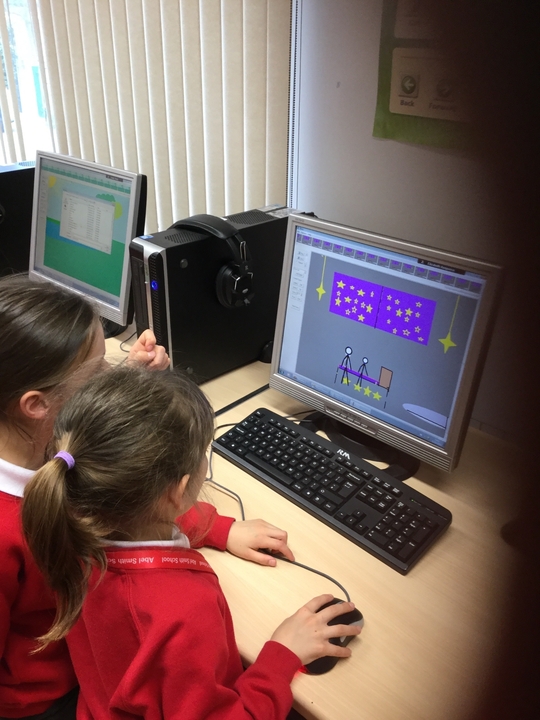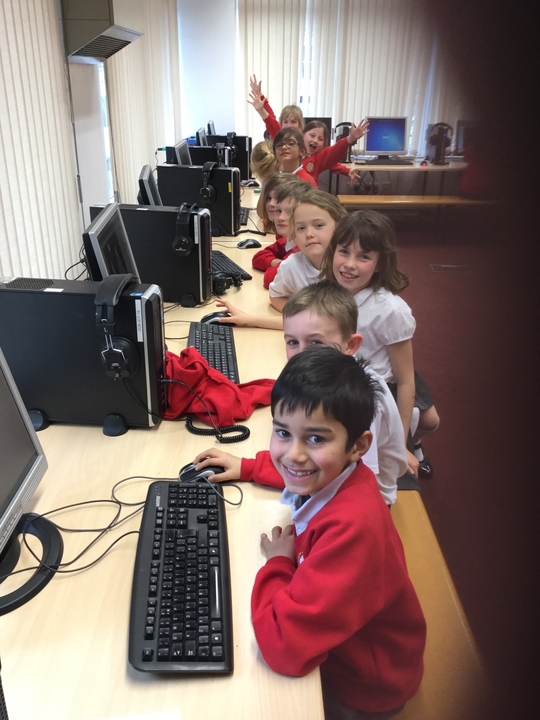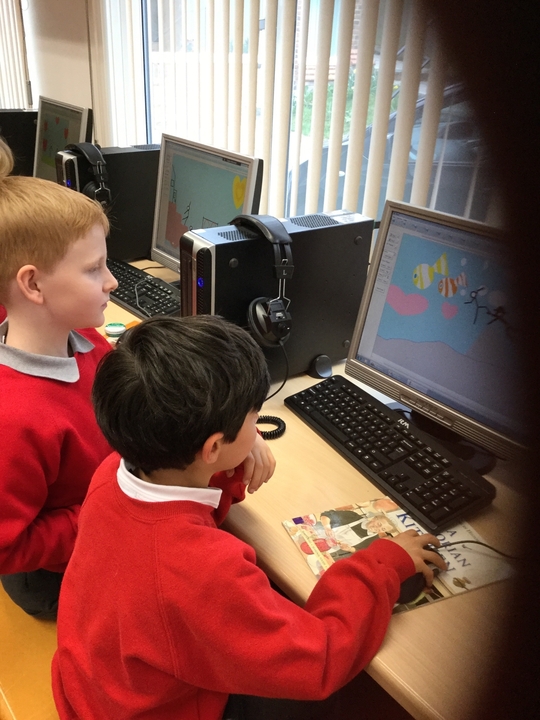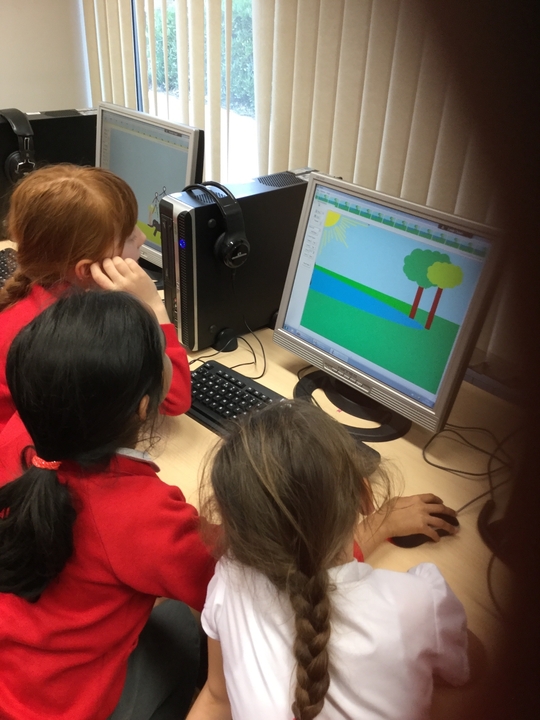 Super Star Mathematicians!
We have been working incredibly hard on our times tables in Maths with Miss Todd and Mrs Williams. Below you can see us completing our times table challenge. By the end of year three we should know our 2, 3, 4, 5, 8 and 10 x tables but some of us know them all! Wowie!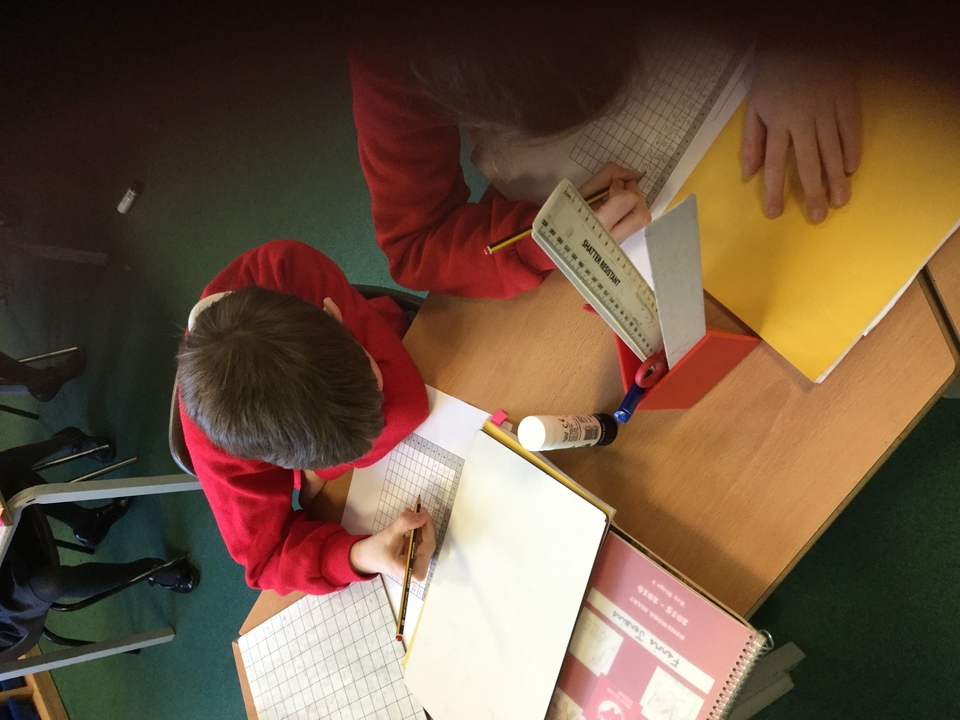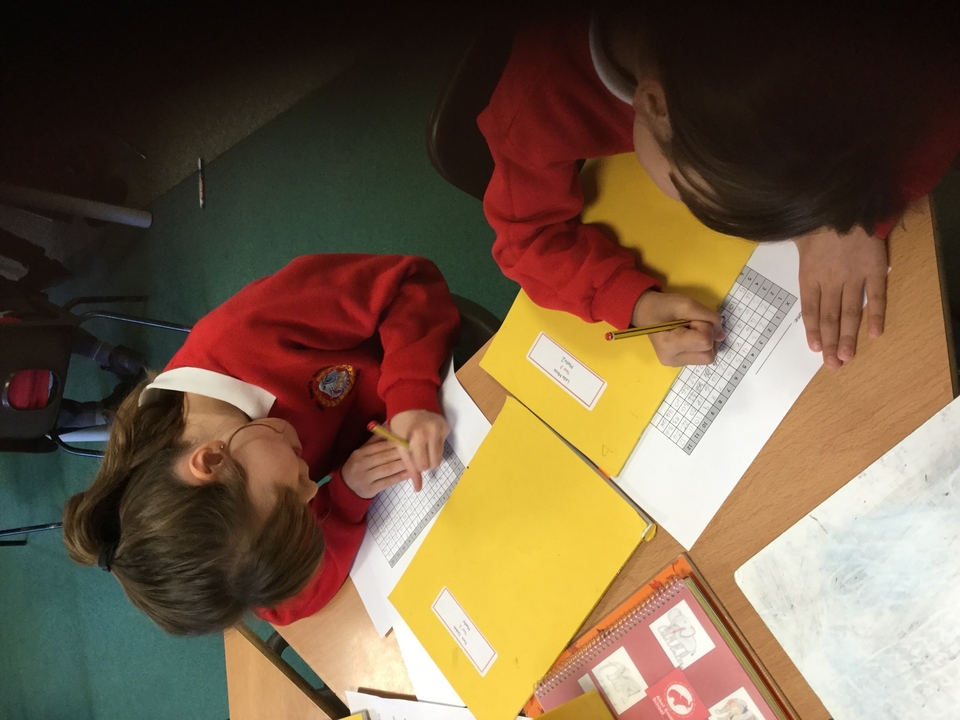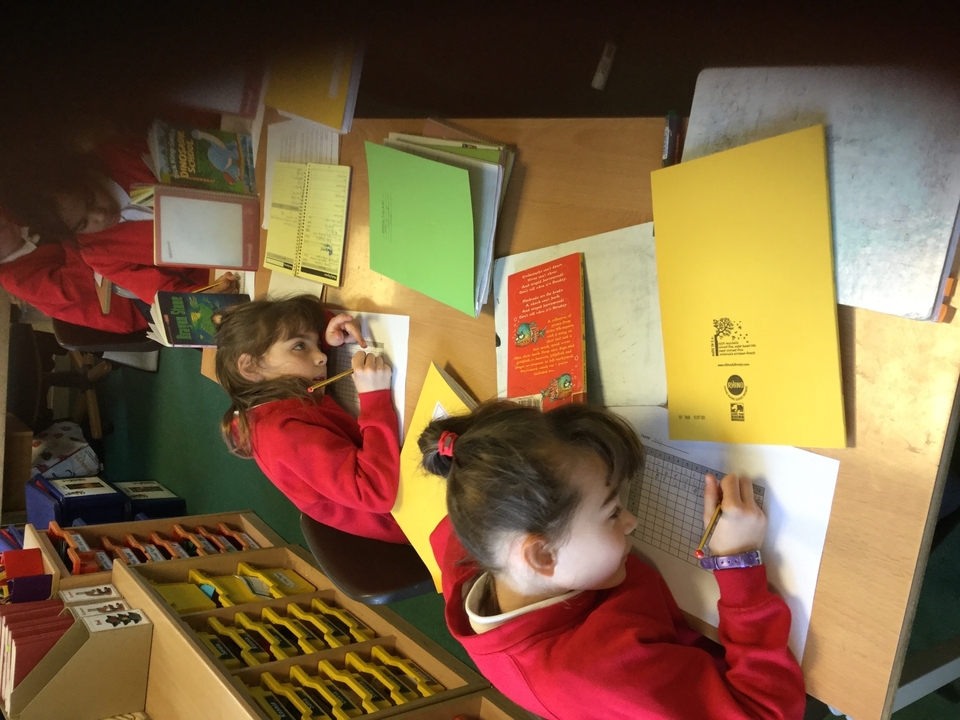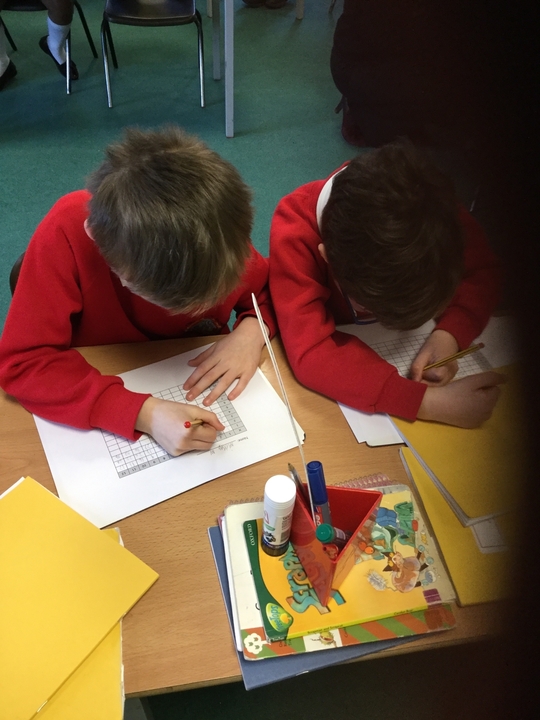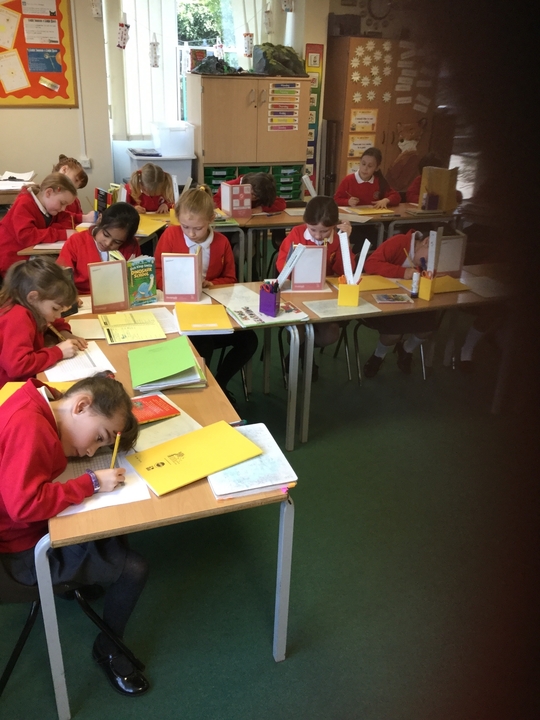 Volcano Fun
Year three have had a fantastic time making volcanoes this afternoon. We used card and paper mâché to make our own volcanoes in groups. We can't wait until next lesson when we will be making our volcanoes erupt!!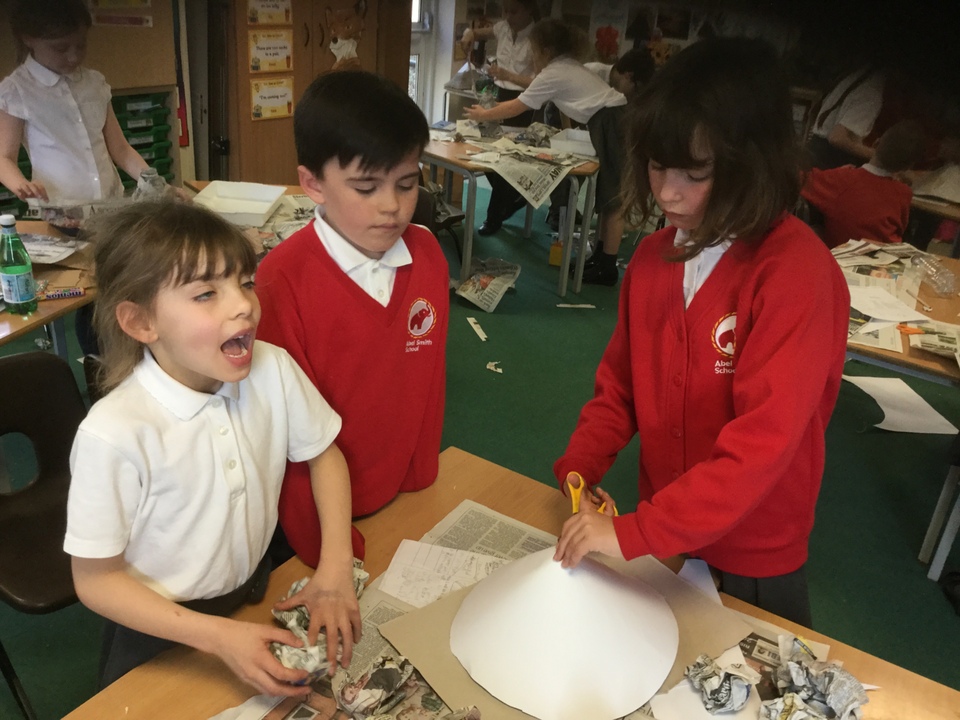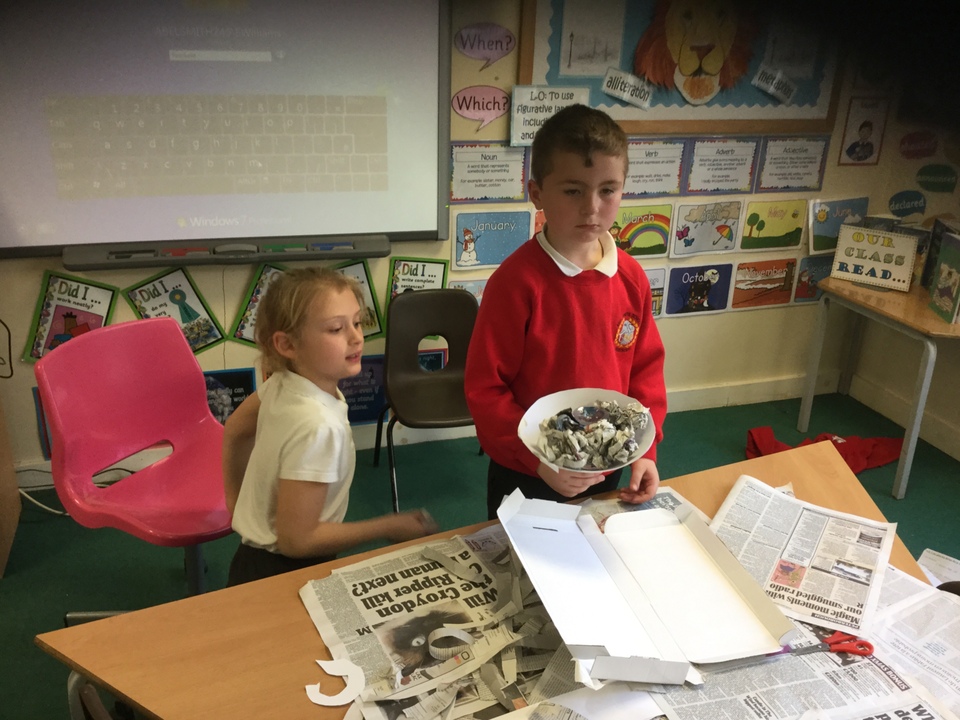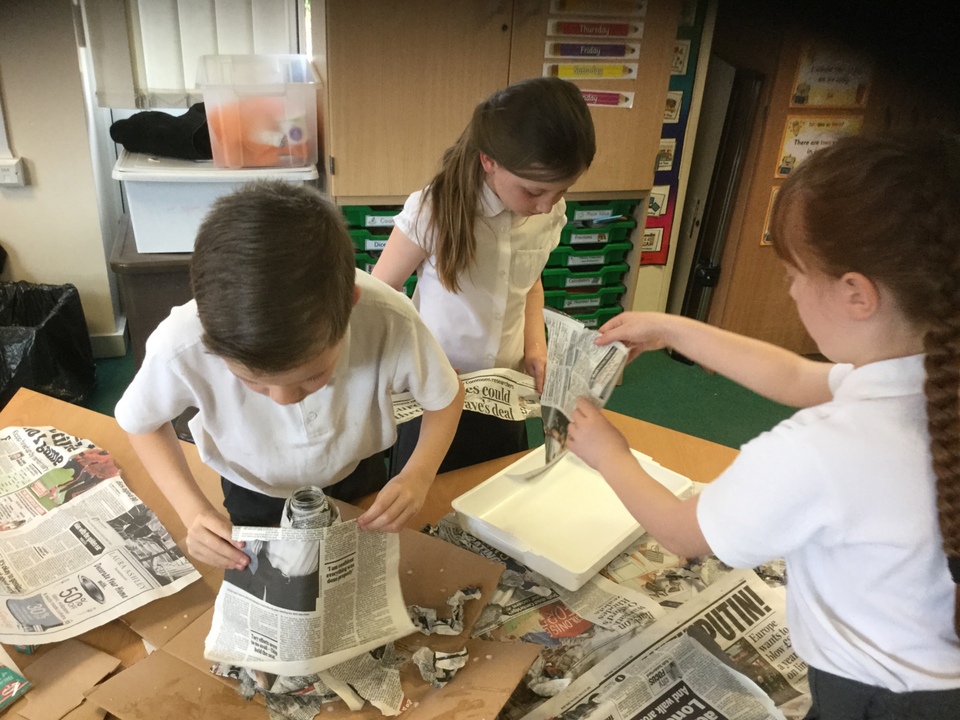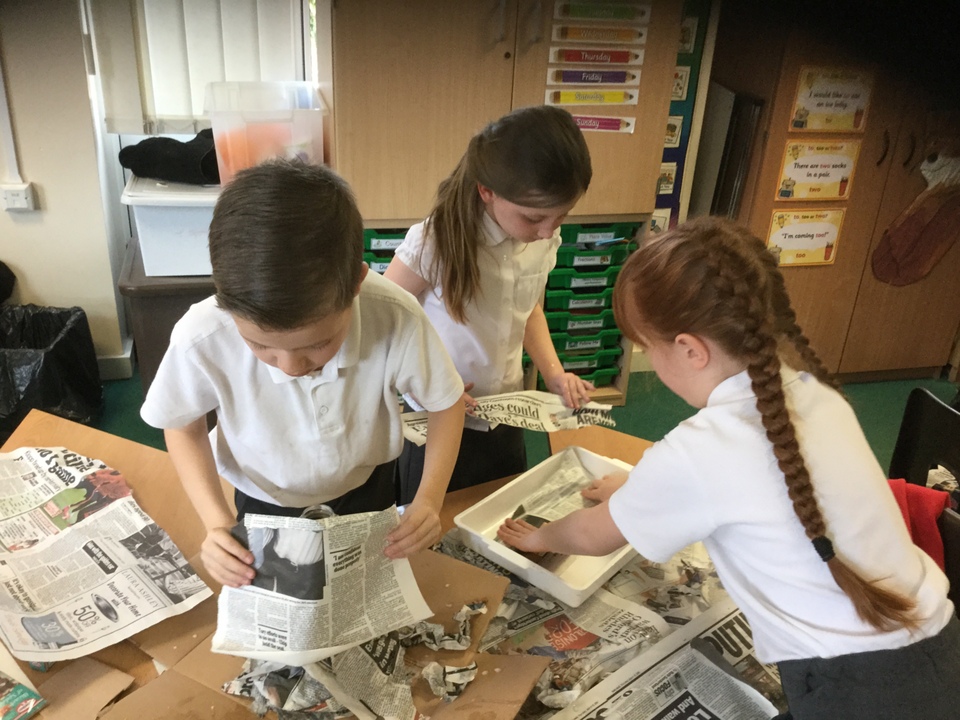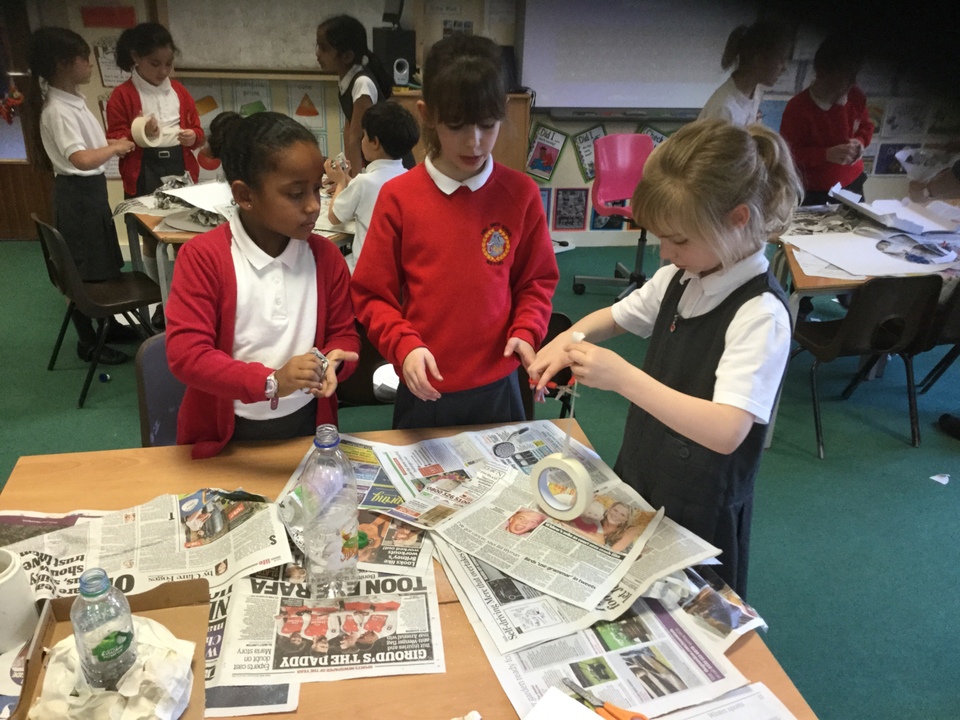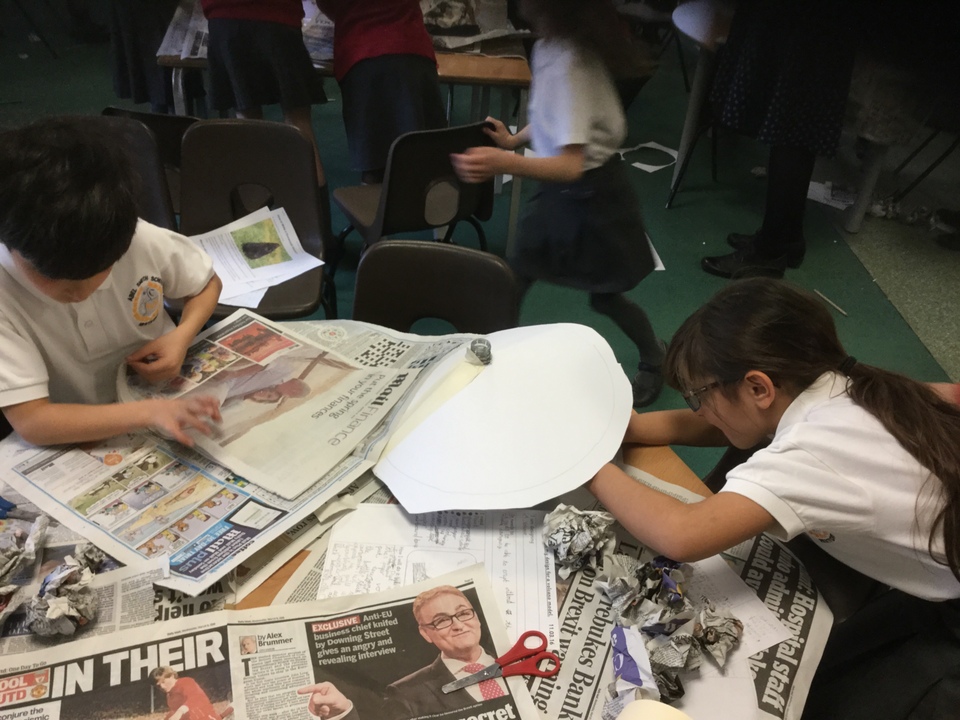 Tolmers Adventure
Year three enjoyed a day of adventure at Tolmers Activity Camp. We bravely rock climbed and a sailed back down. We cleverly navigated our way through some tunnels. Even Miss Todd had a go and got extremely muddy. We completed an orienteering photo hunt and ventured on to a an indoor, moving rock climbing wall.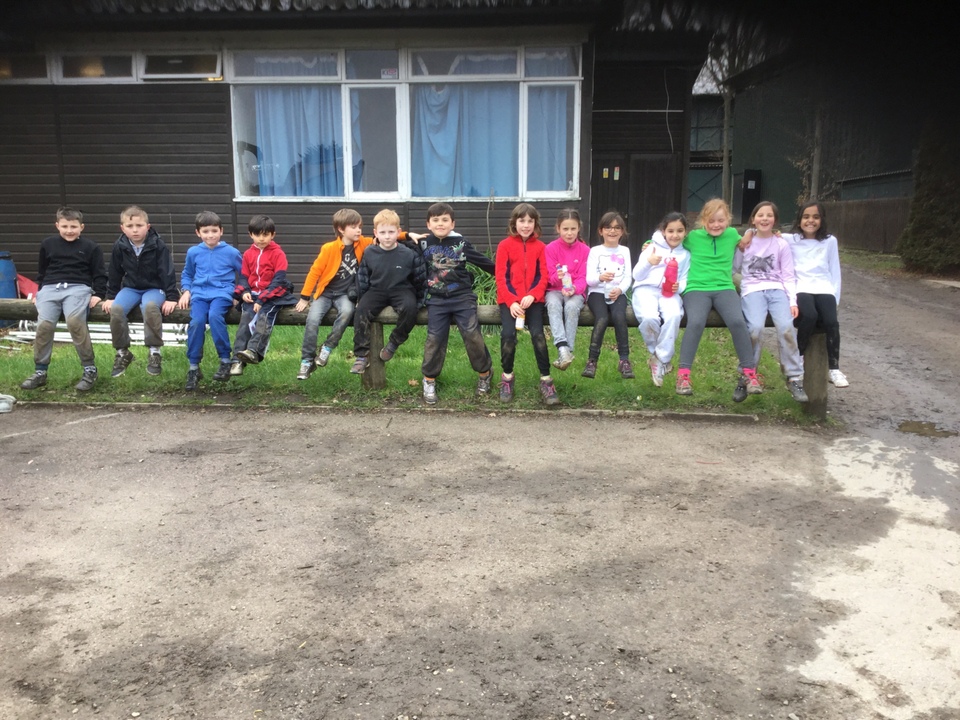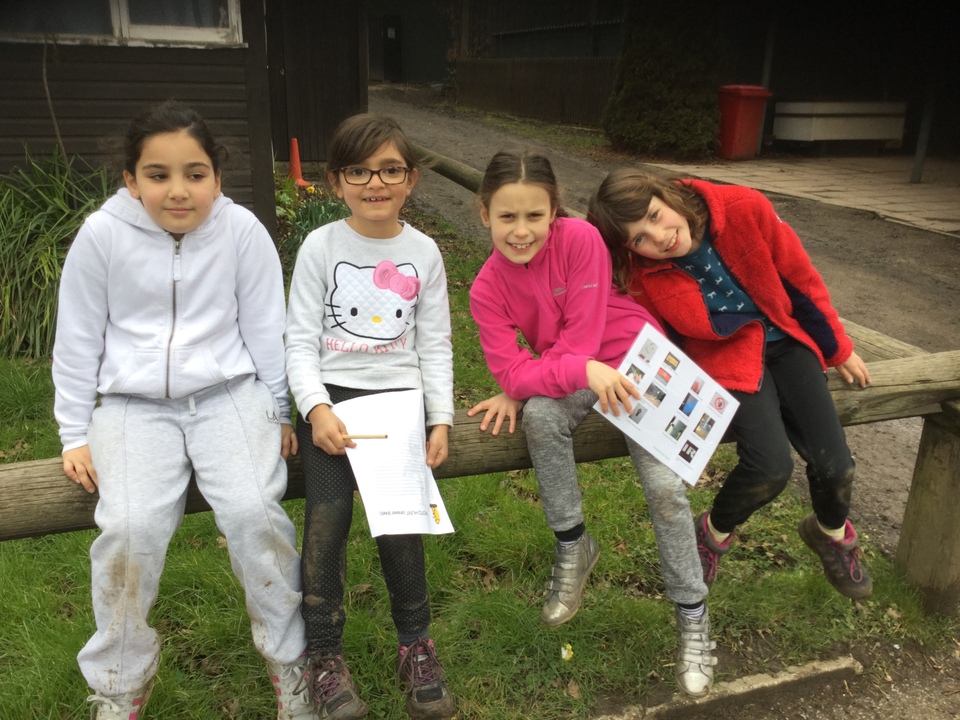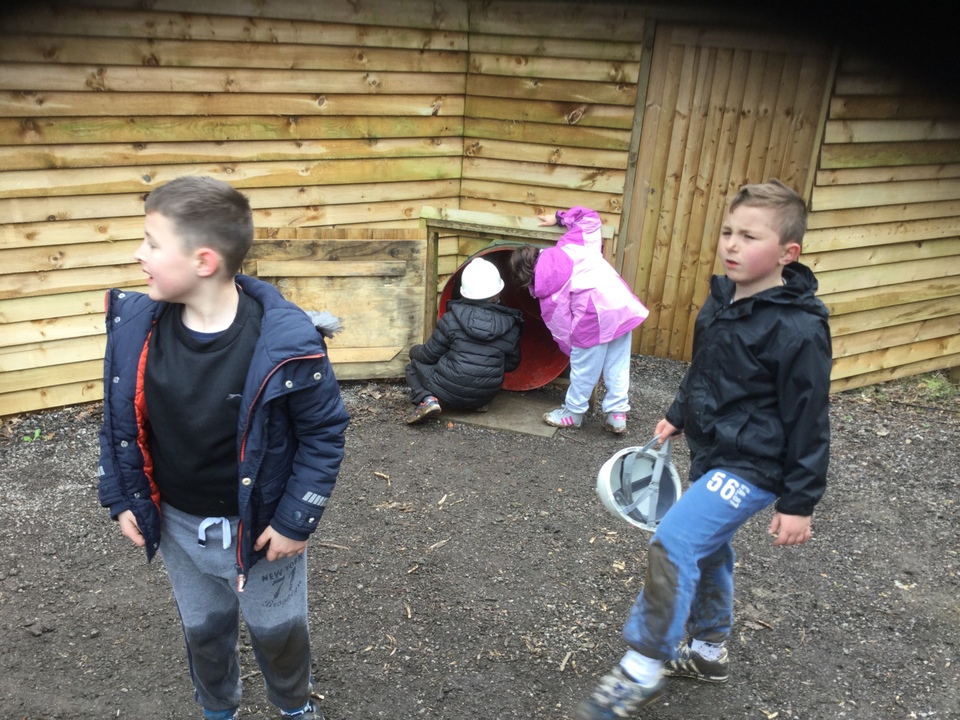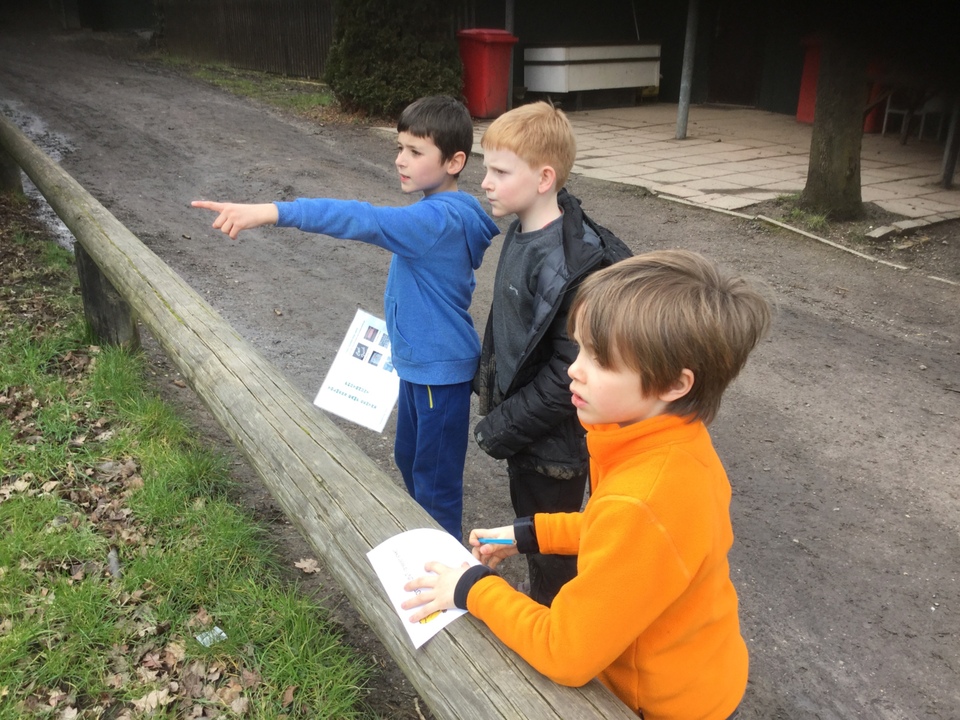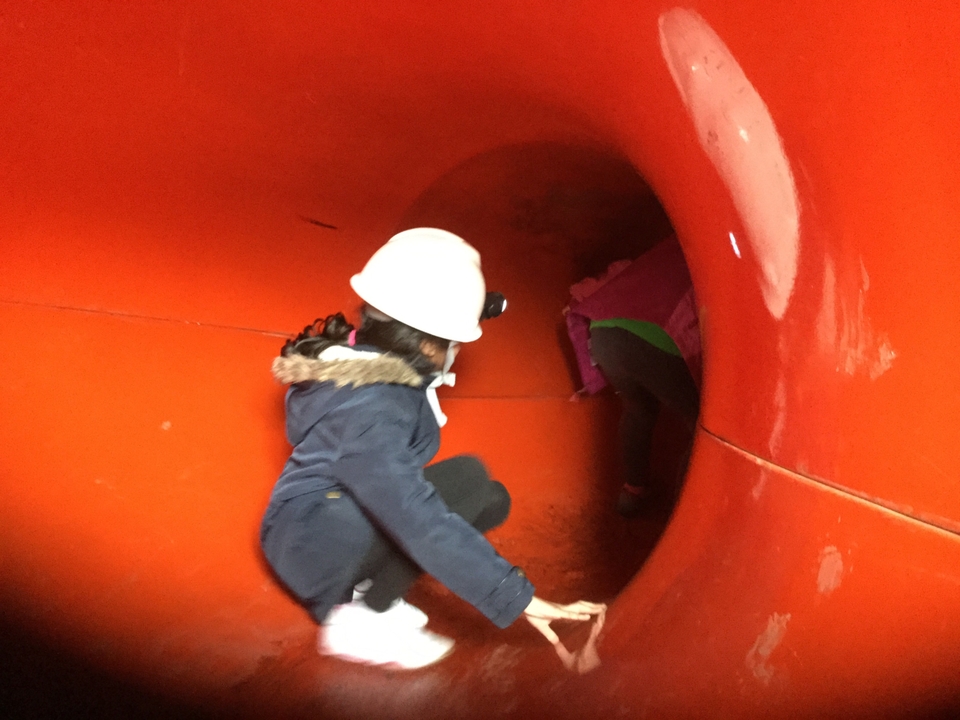 Science Week
We've had a great time during Science week. In this workshop, the children had to use the correct amount of force at the correct angle and distance to allow the marble to flow from one end of the tube to the pot (bouncing on a 'trampoline' on the way!). Some of the children even had a go at using two trampolines!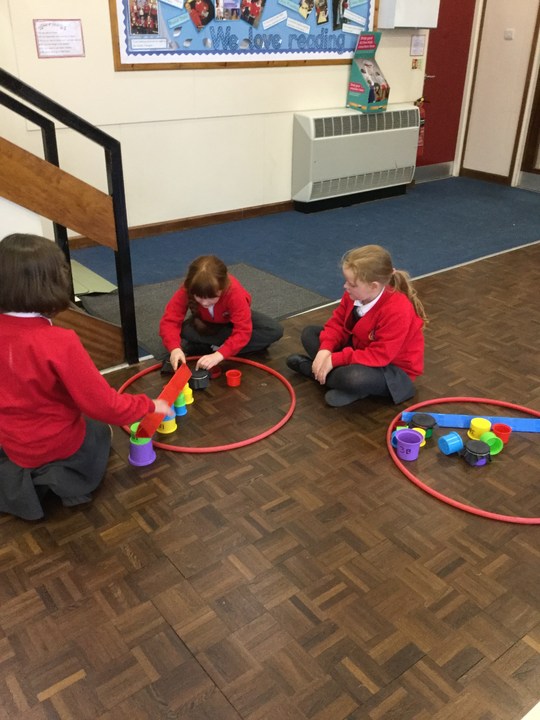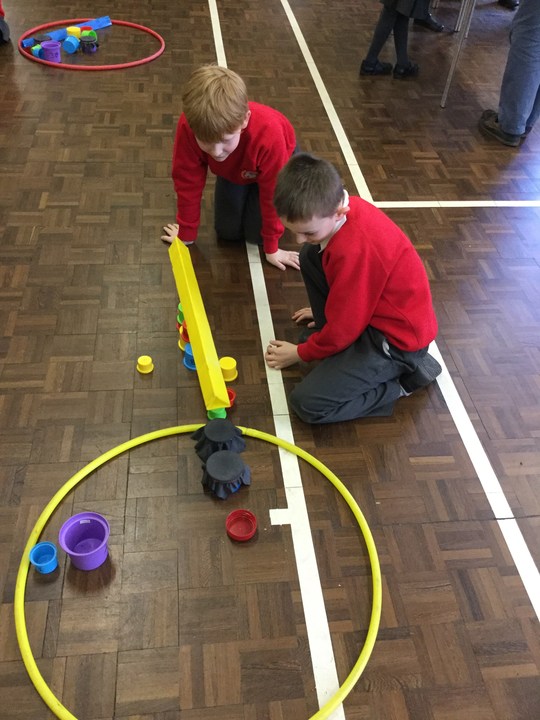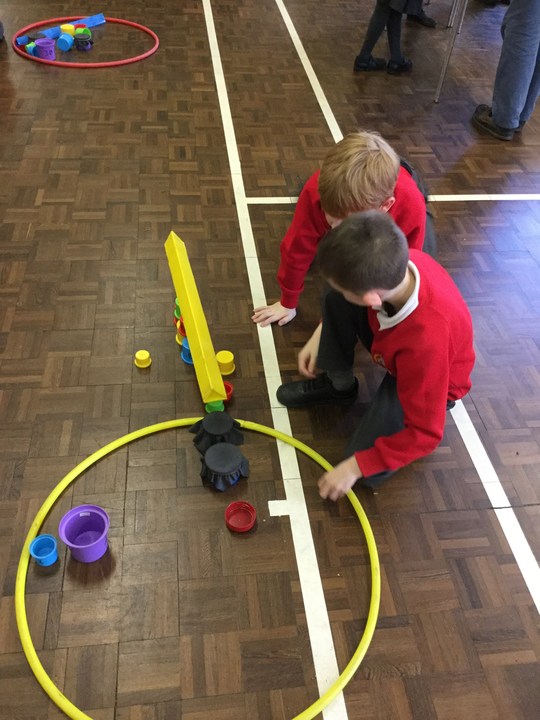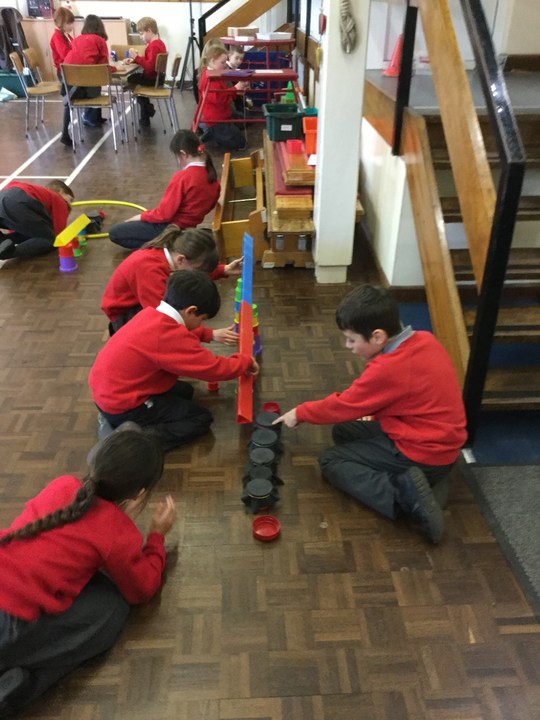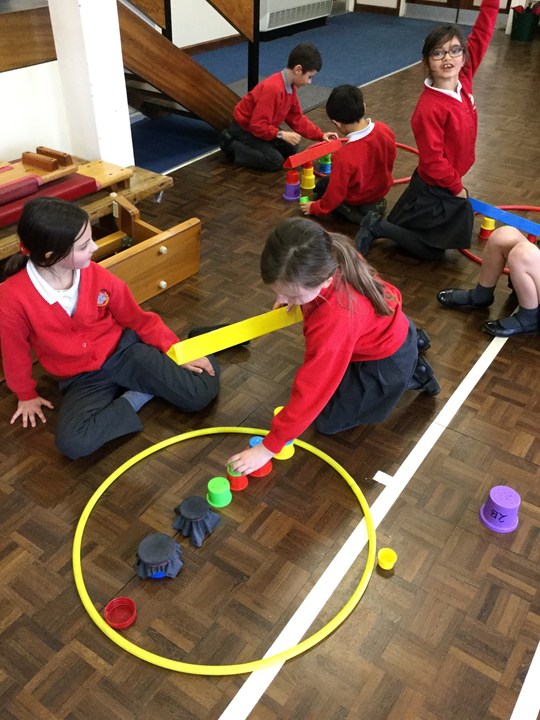 Cool Collographs
Check out our amazing collographs that we created, looking at different perspectives of Mountains! Collograph prints are made from a collograph plate and are the reverse image of the collograph. Damp paper is placed over the inked collograph. A 'sandwich', of materials, protective paper, inked collograph block, paper, and felt padding are placed on a flat bed and a printing press is rolled over the top and a reverse image obtained.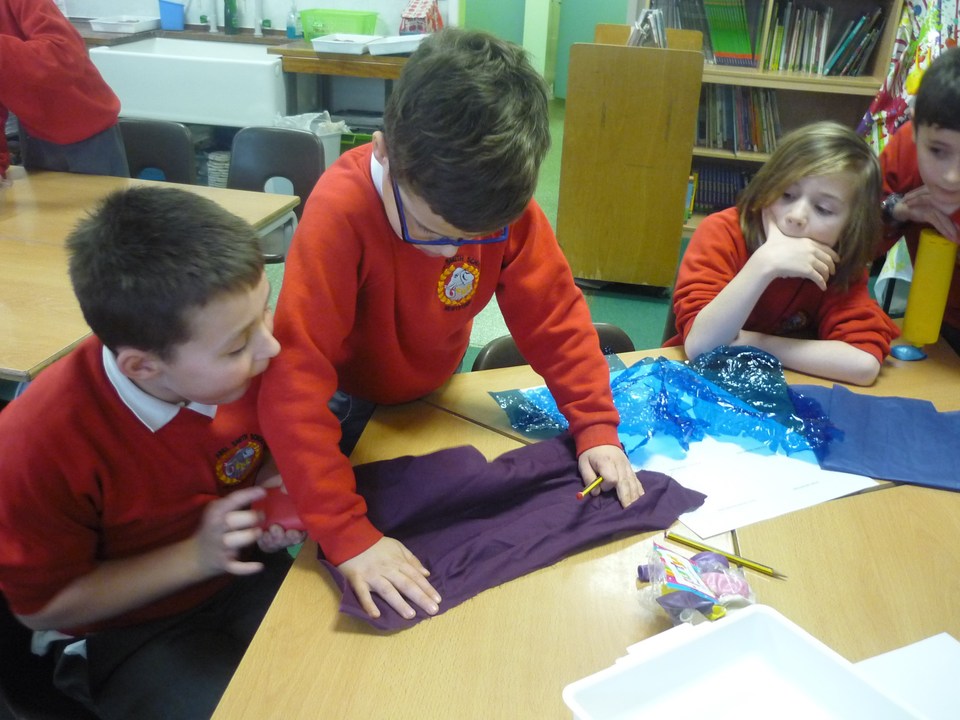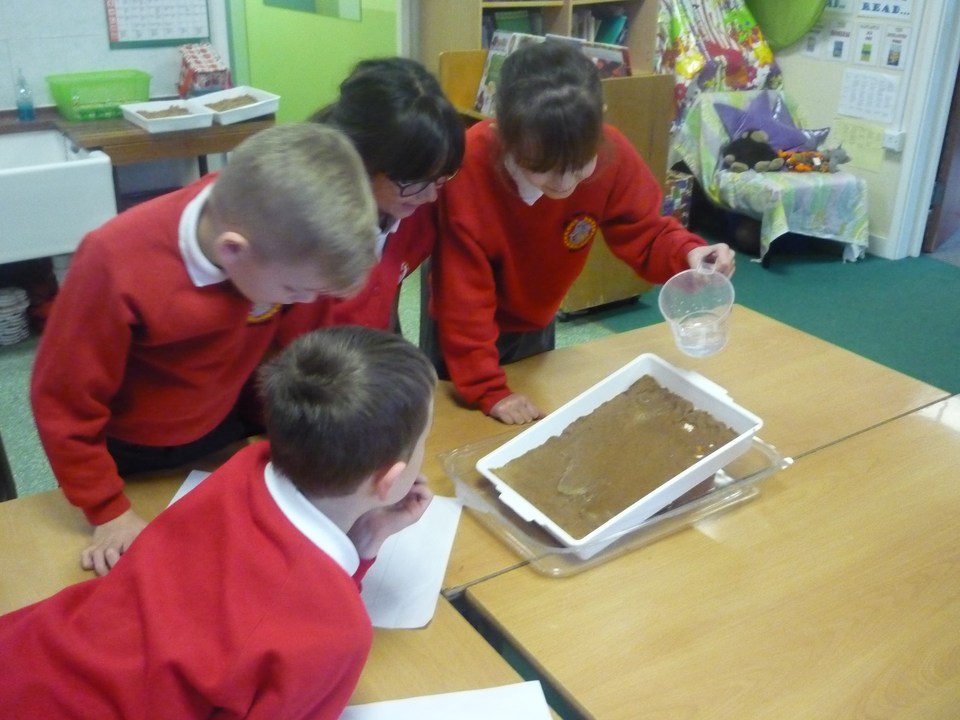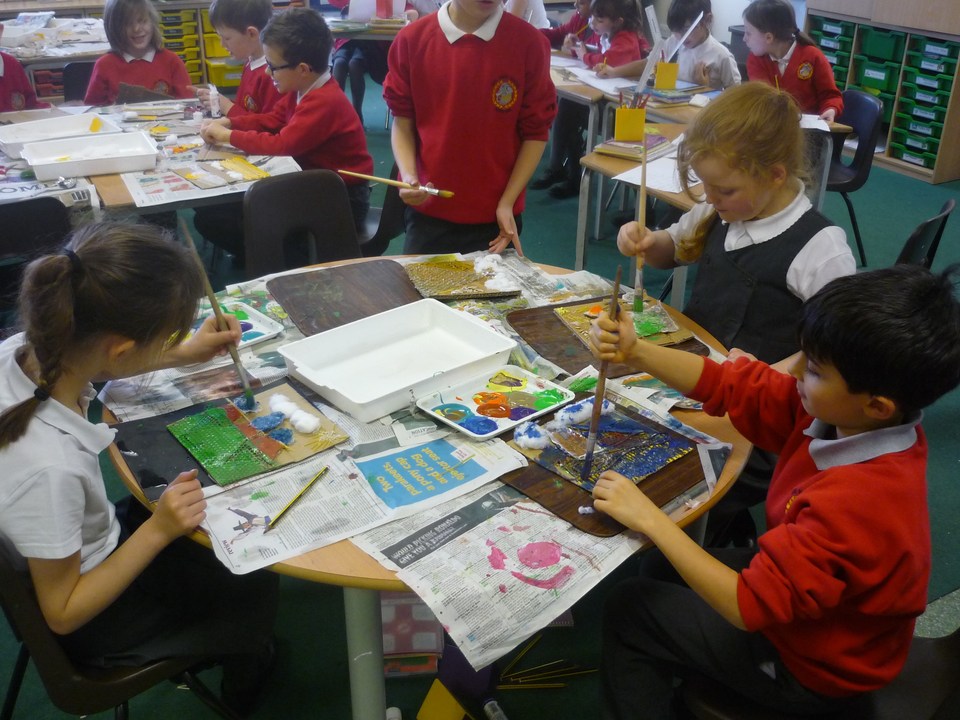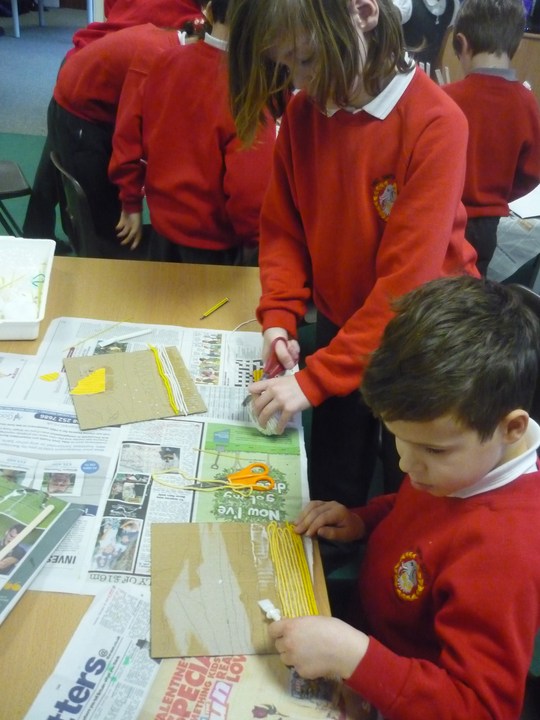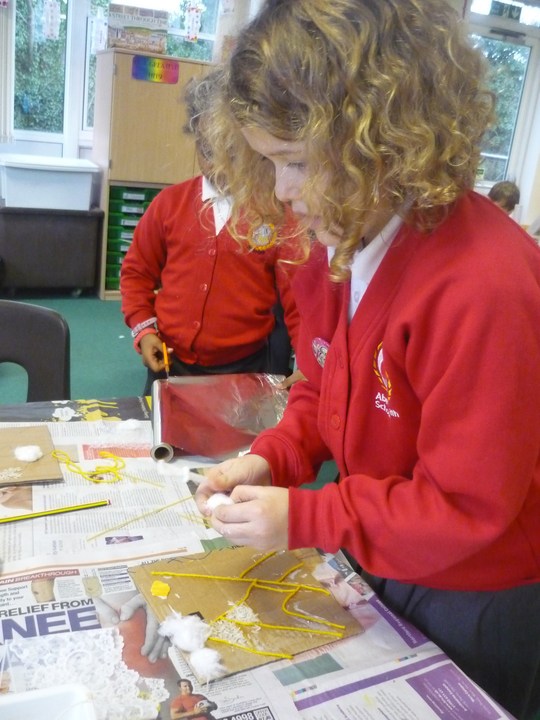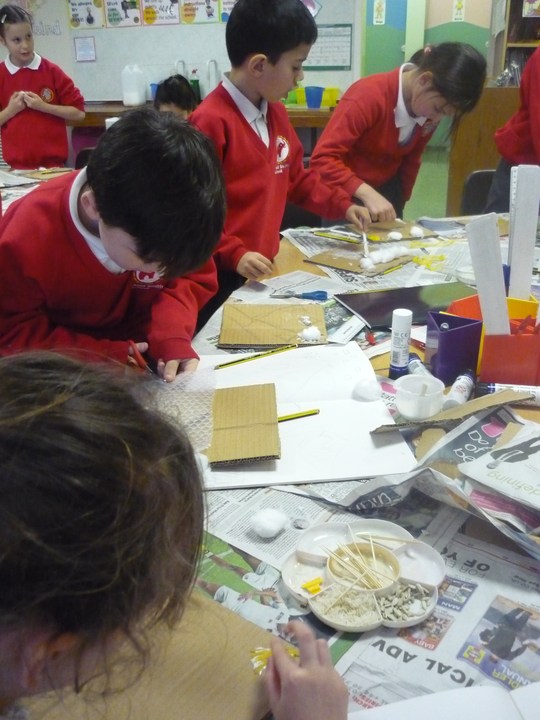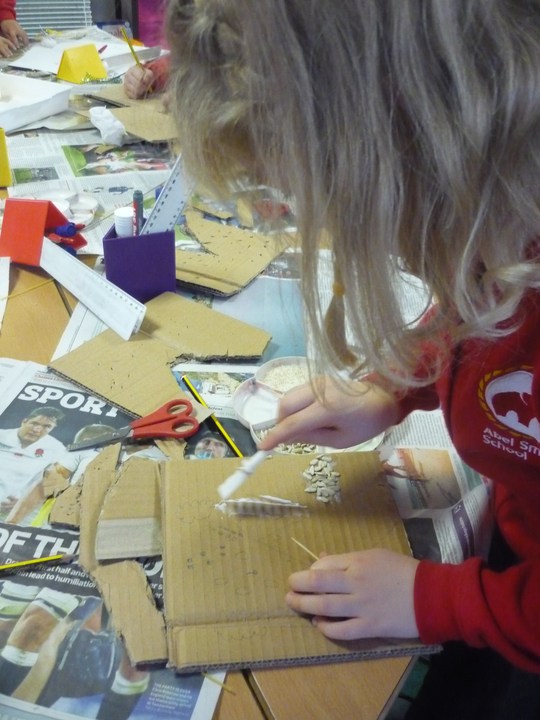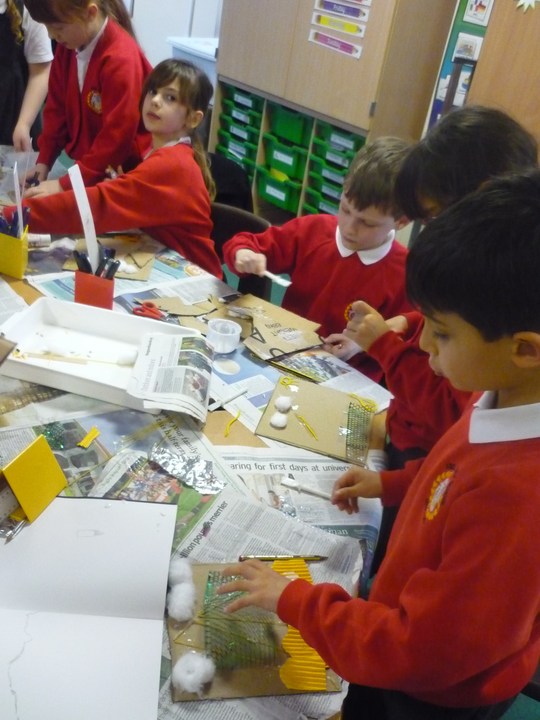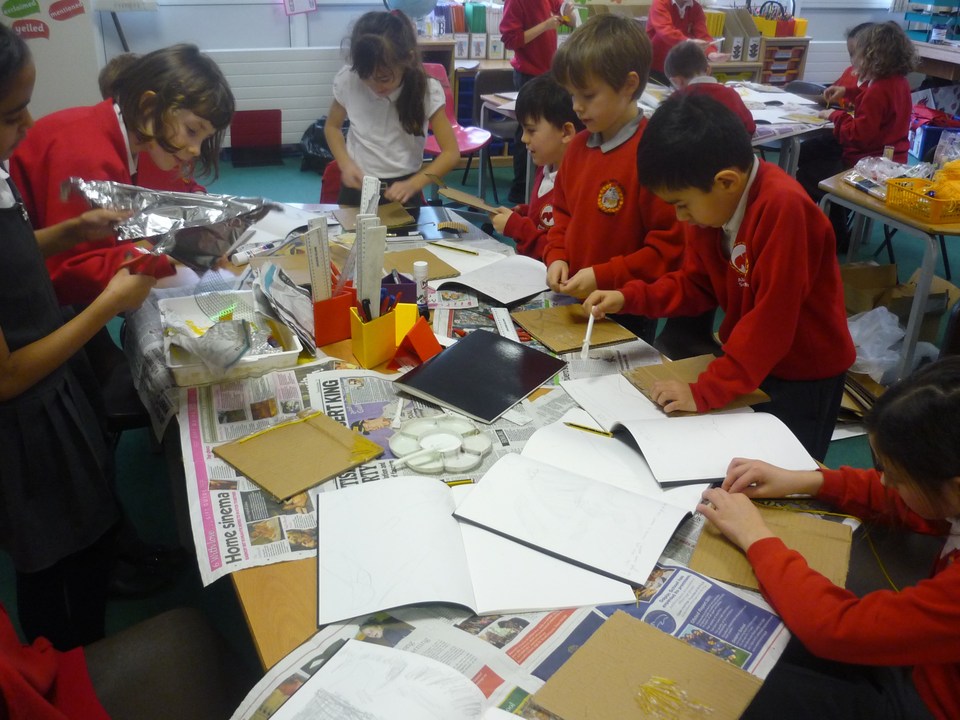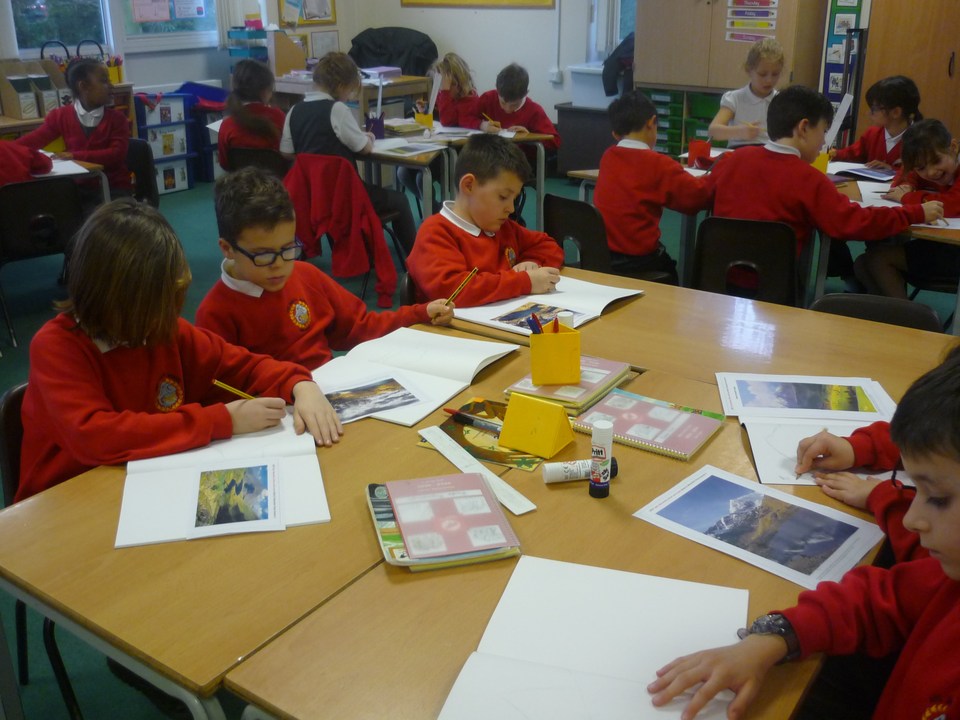 Pot Making
Here are some of our lovely Year three children showing of their marvellous pots. The children designed their own pots and created them using clay. They thought about which designs would be the strongest and most effective for their design - well done Year 3!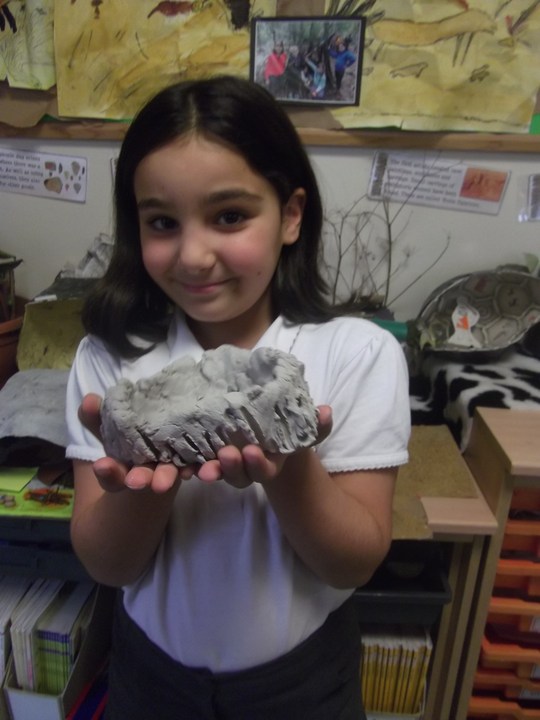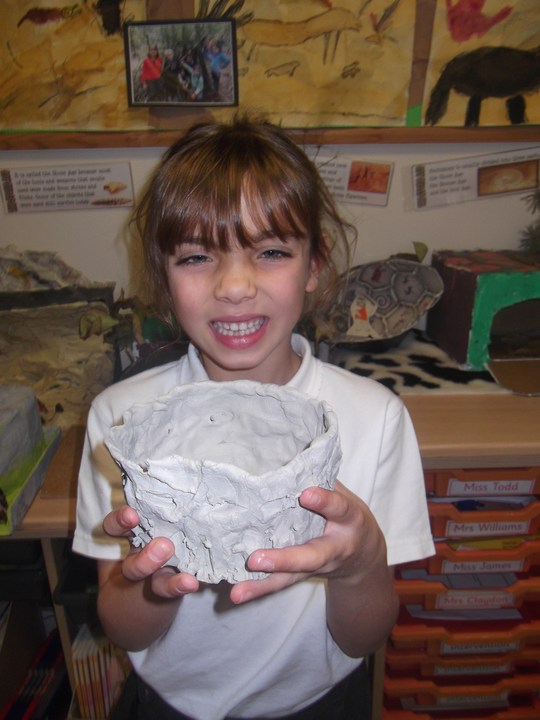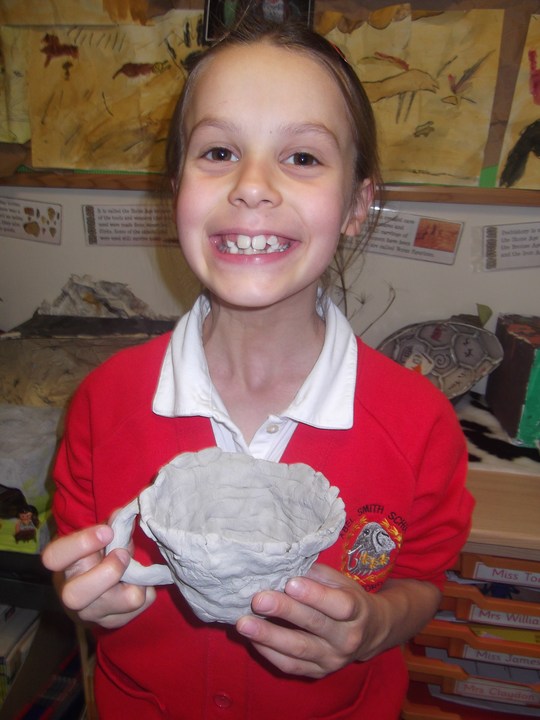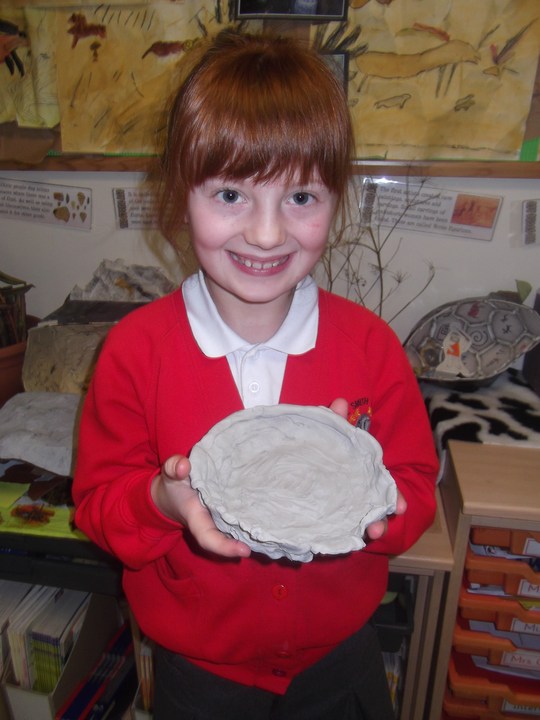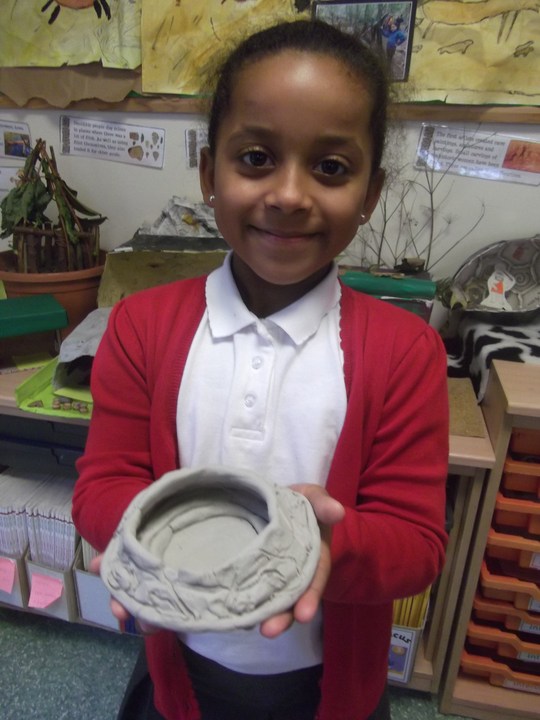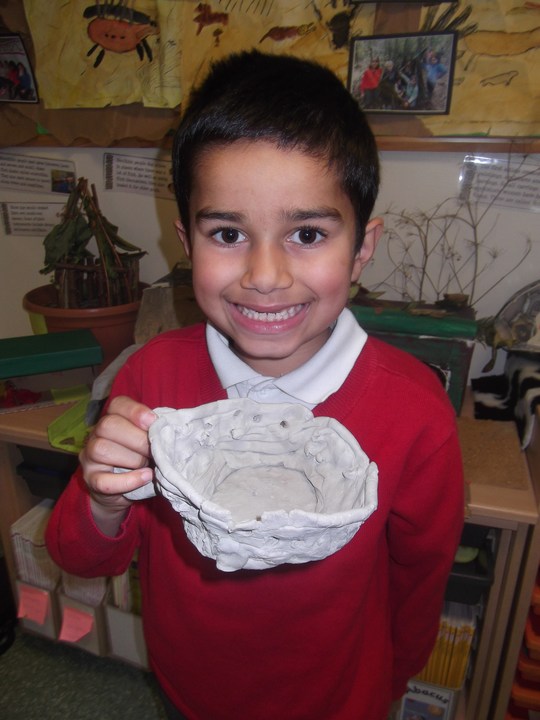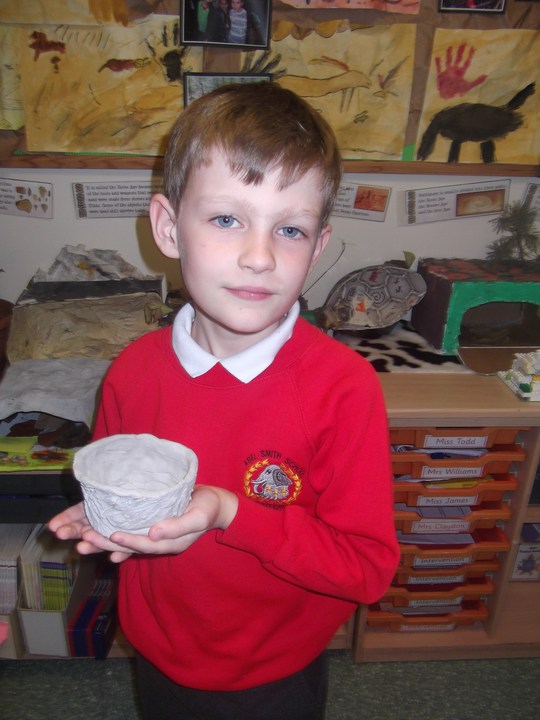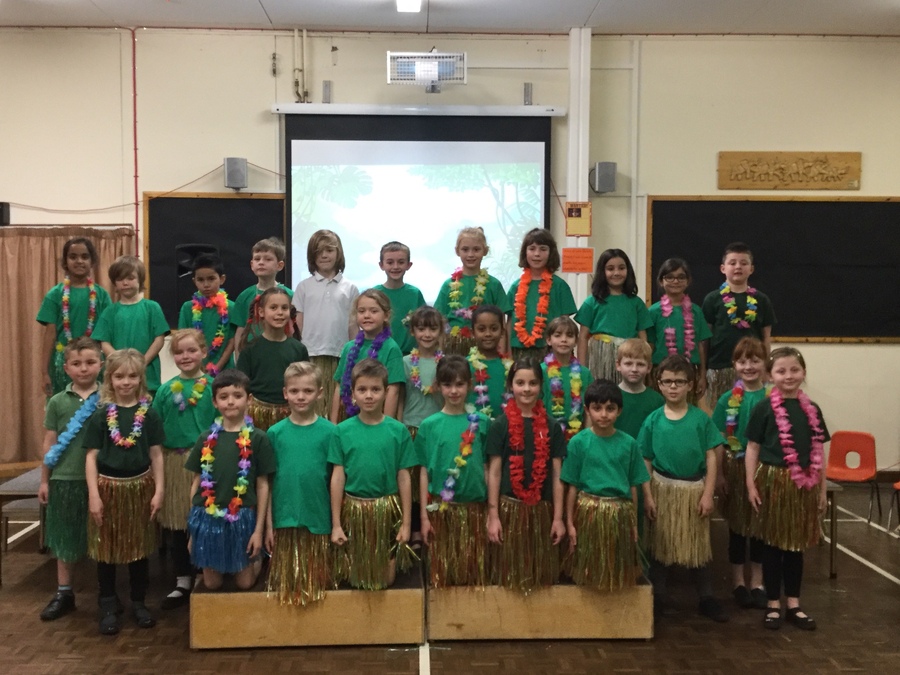 Celtic Harmony Camp
Year three had a fantastic time at the Celtic Harmony camp this half term. We travelled back in time and became stone age warriors! We created our own shelters and hunted with spears! We sat around the fire and learnt all about the stone age.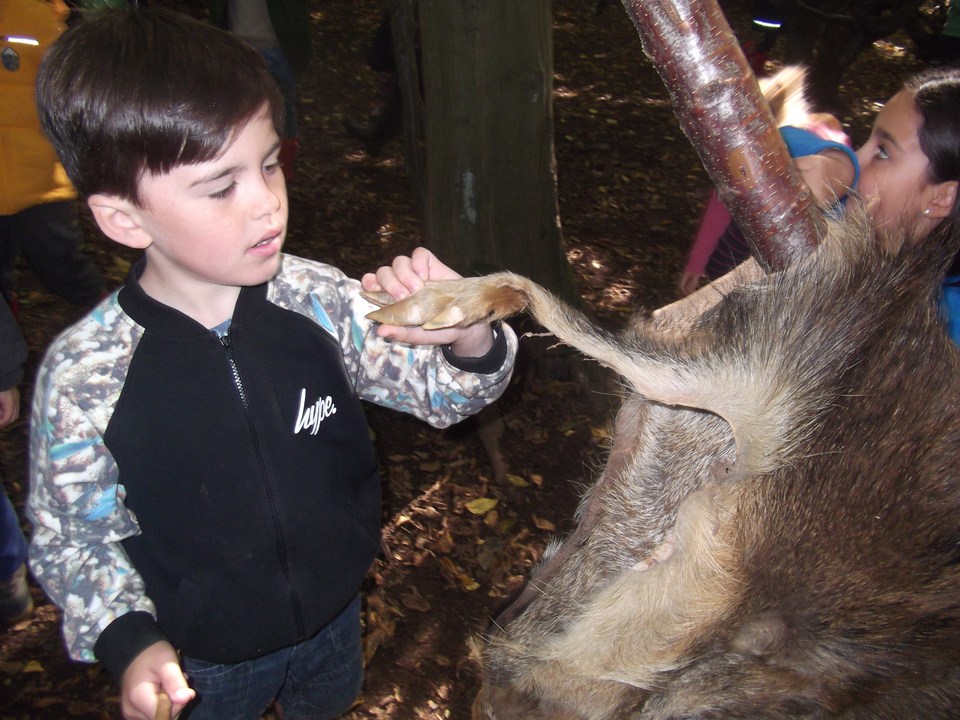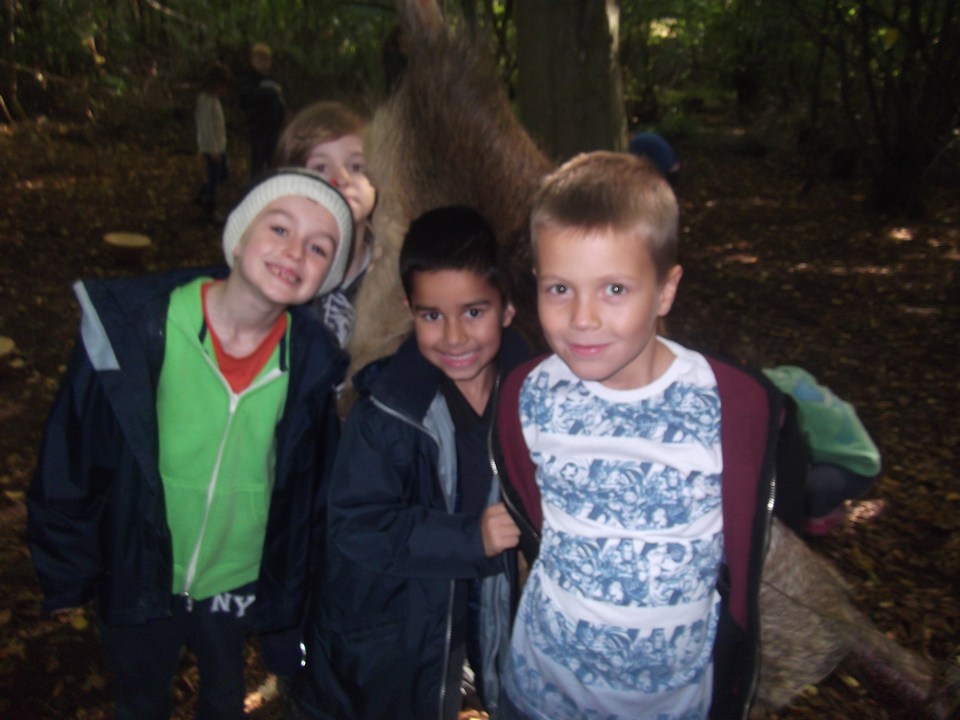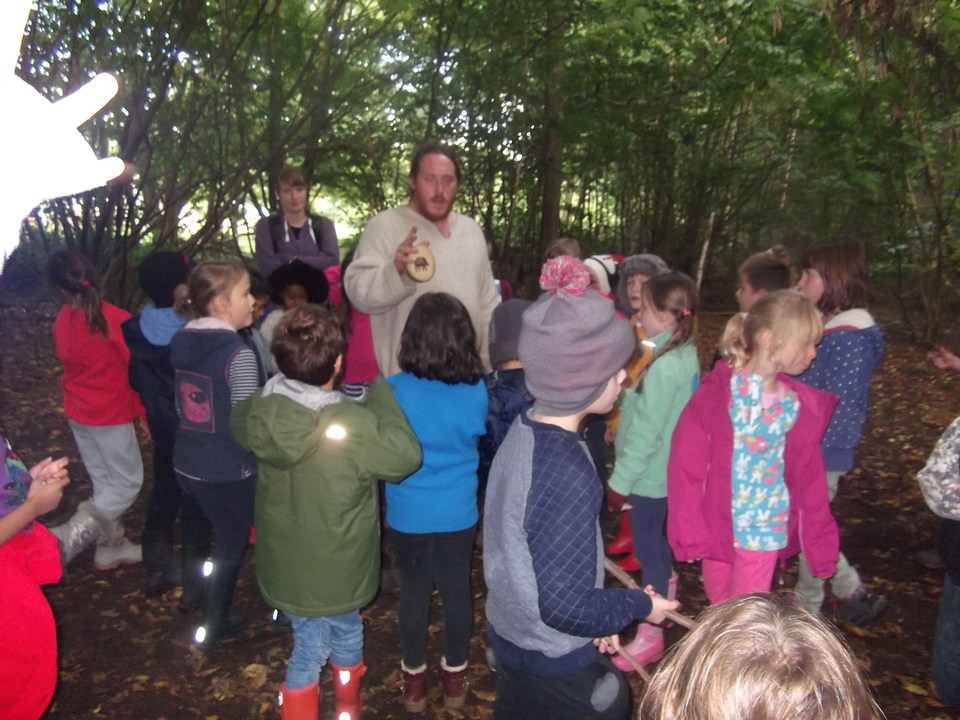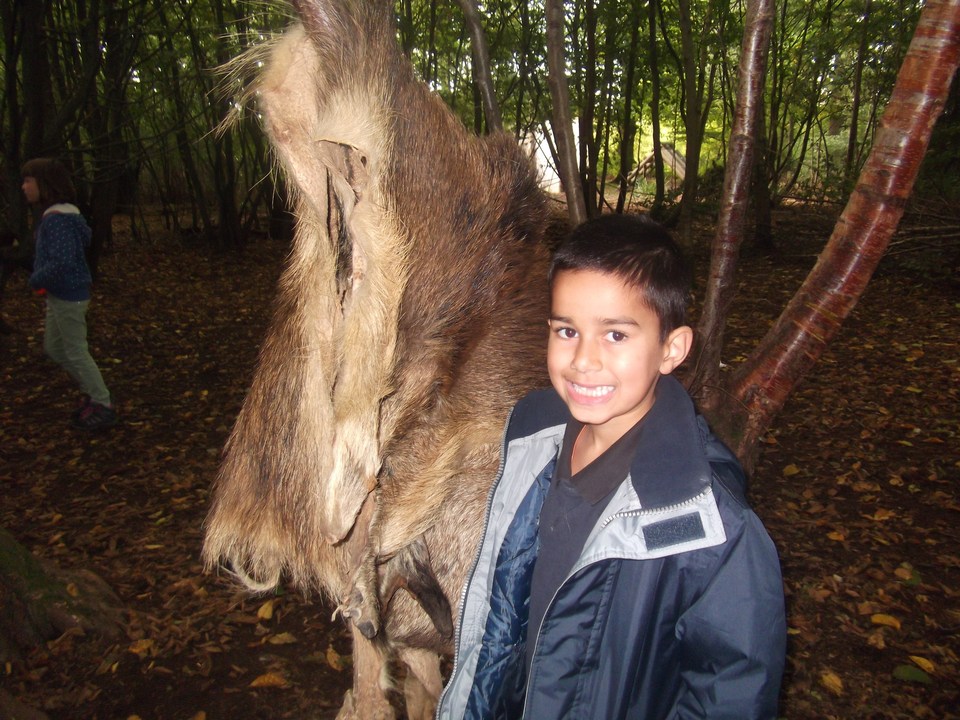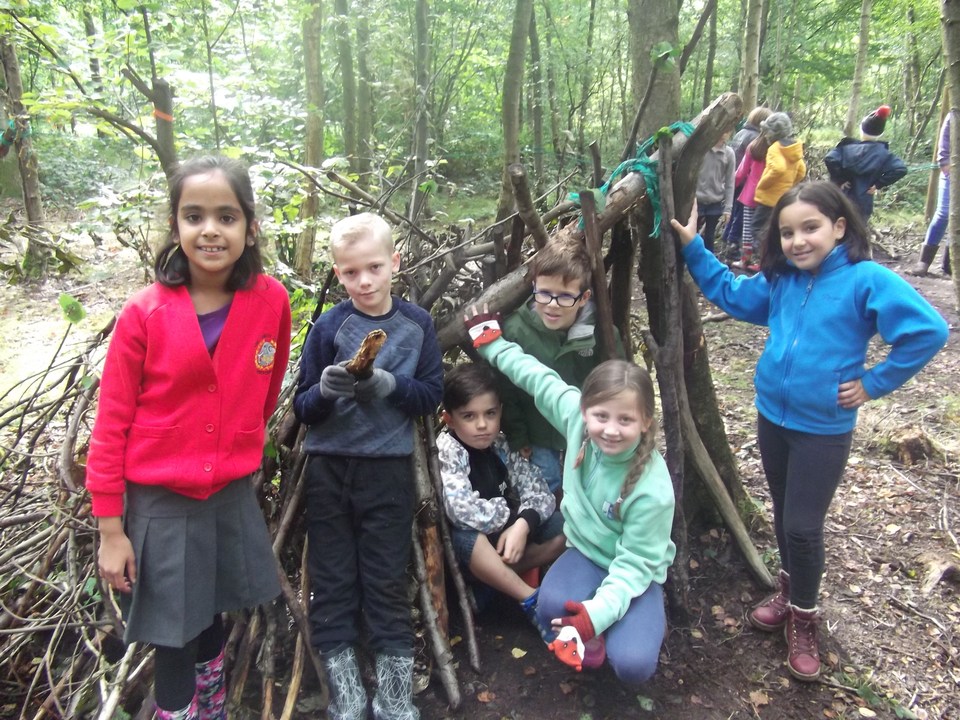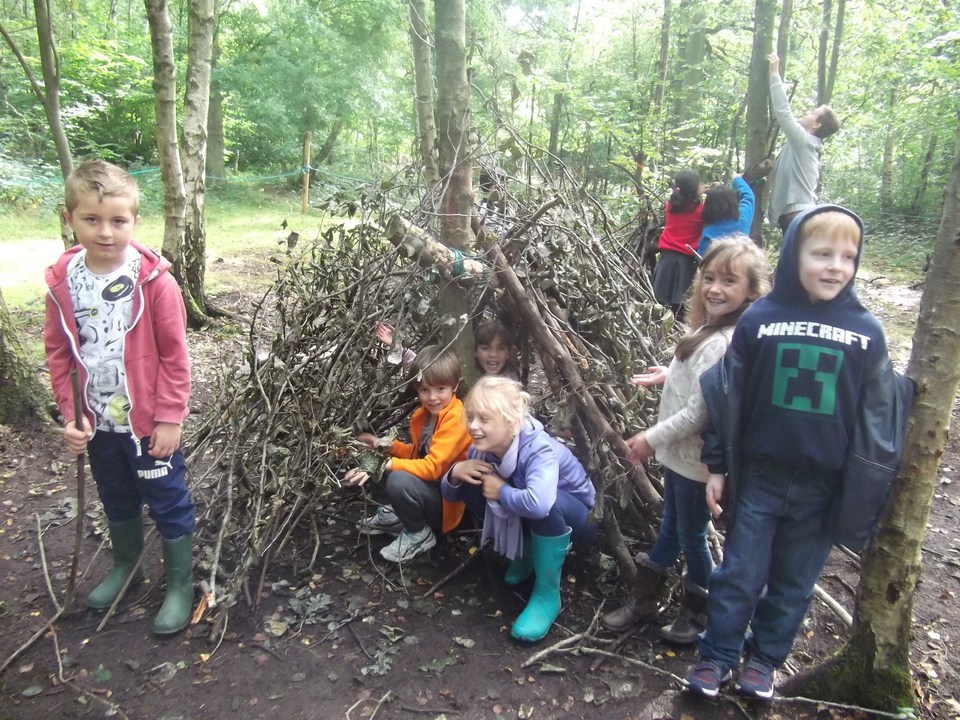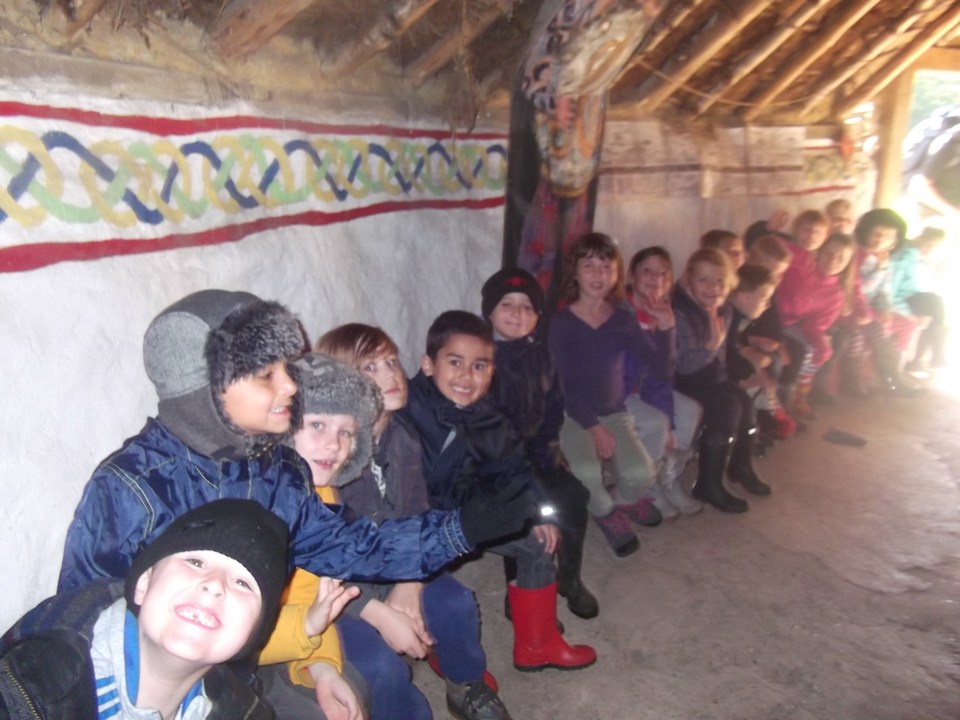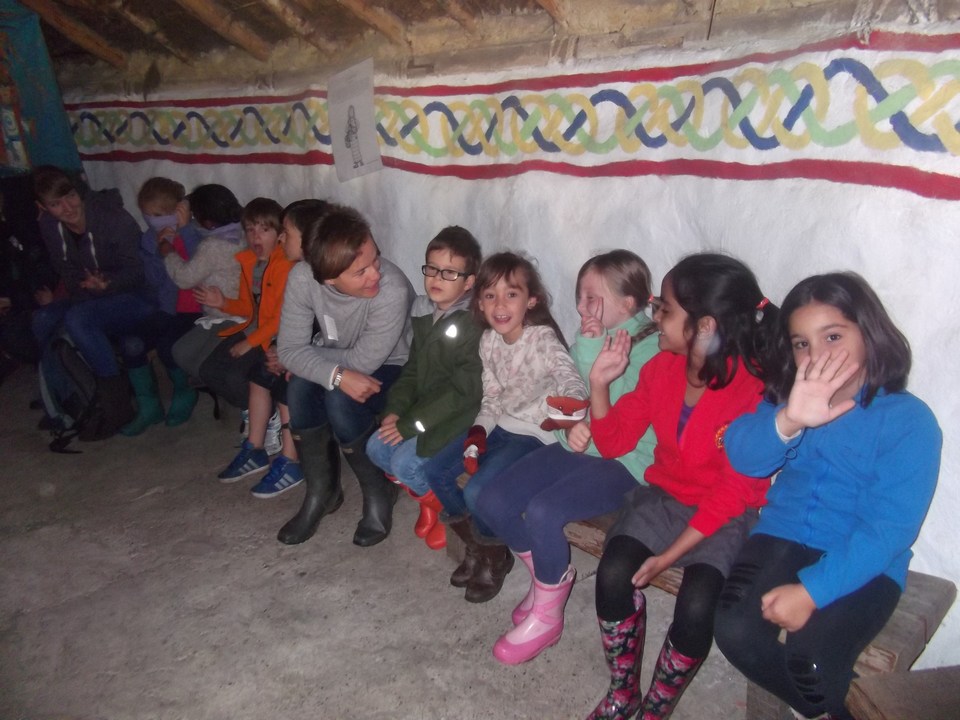 Dahlicious Day
Wow! What a fantastic day we all had for Dahlicious Day! Thank you so much for providing the children with such wonderful costumes. During Dahlicious Day we read the story of Fantastic Mr Fox. We were considering the idea of perspective. We thought about how Mr Fox could be perceived from different character's view points. Our work culminated in our very own courtroom drama. We shared our ideas in our sharing assembly - the whole school agreed that Mr Fox was NOT GUILTY!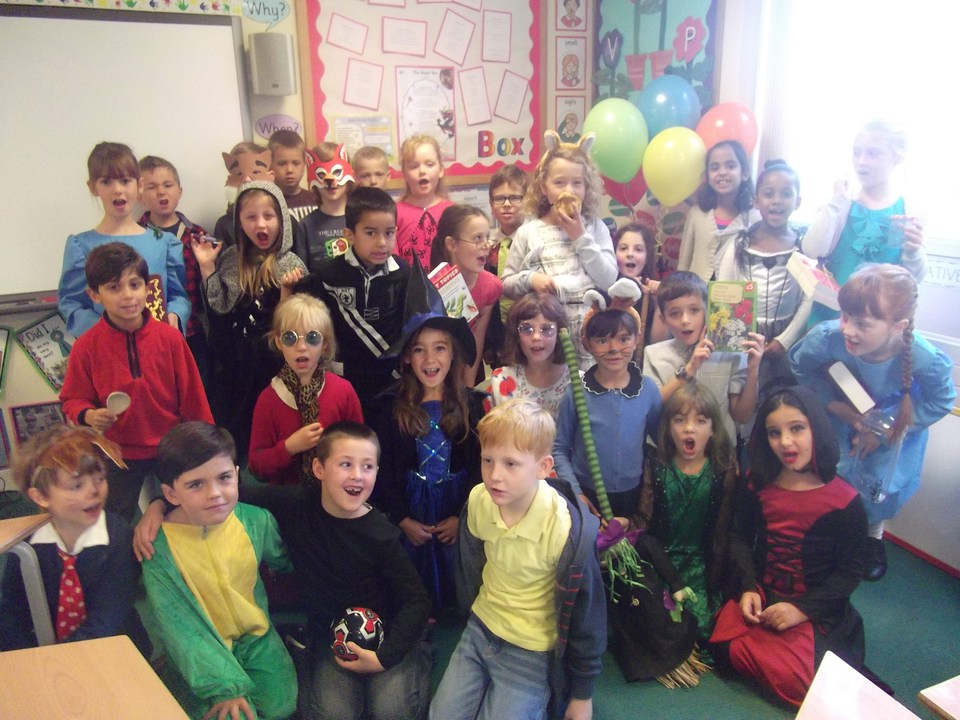 Cave Art
In Year 3 we have been learning all about the Stone Age. As part of our topic we created our own stone age cave paintings. We have also designed and made our own stone age pot. Check out our wonderful art work below.